Universal's Streaming Service Peacock Is Here, but Is It Worth It?
Many Xfinity users will gain free access to stream Peacock with Premium plans.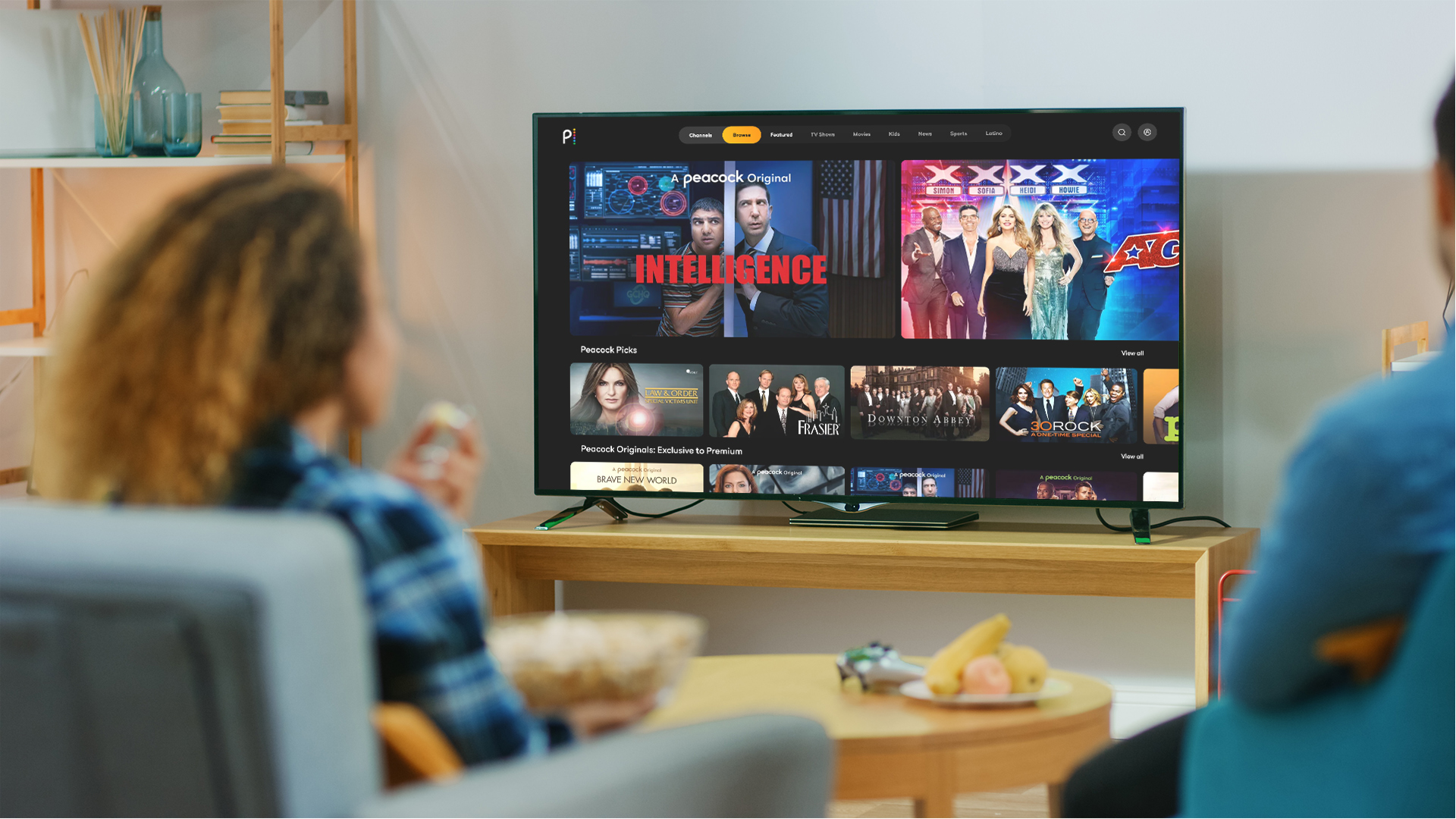 Originally billed as the best place to watch the Olympics outside of cable television, NBCUniversal's Peacock streaming platform hasn't had the easiest of launches. With the postponement of the 2020 event, Peacock had to find another way to outshine its competitors.
And, thanks to a deep catalog of great NBC programming, the service has been able to rebound nicely. It only recently launched but has already proven it can hang with the likes of Netflix and Hulu – if given enough time to iron out a few wrinkles.
One of Peacock's biggest draws is the fact that users can stream a portion of its catalog for free. There's also a free seven-day trial for both the Premium and Premium Plus plans if you want to check out everything the service has to offer.
The Best Peacock Deals & Discounts

Peacock offered several promotions right out of the gate. Chromecast users will have free access to Peacock Premium for three months, typically costing $4.99 per month. The same goes for users who sign up on an Android device or Android TV.
Many Xfinity subscribers will also gain free access to the Peacock Premium plan. Head over to Xfinity's official website to see if your account qualifies.
Here's a quick rundown of the three plans offered by Peacock and what each tier provides:
Basic Account: Free | Access to a limited catalog of live online programming along with a variety of television shows, movies, news and sports
Peacock Premium: $4.99 Per Month | Unlock every movie, television show and sporting event in the Peacock catalog
Peacock Premium Plus: $9.99 Per Month | Everything included in the Premium Plan without any ads
Considering the service just launched, these seem like pretty enticing offers. You might as well create a basic account for free and give Peacock a shot, or even give one of the free trials a go. So far, we've found its catalog to be pretty robust, and the old-school channel guide is a wonderful throwback to the golden era of television.
Frequently Asked Questions About Peacock
Is Peacock really free?
Yes, but much of its catalog is locked behind a paywall. Free accounts will have access to some live, online programming and select television shows, movies and sports. If you're looking for a true alternative to cable, you'll need to spring for either the Premium or Premium Plus plan.
Does Peacock have live TV?
Yes, Peacock offers a wide variety of live news broadcasts and sporting events. Check out the entire catalog on its official website to see what is being offered.
Can I download and watch shows while offline?
Although this feature is not currently available, NBCUniversal says the feature will be "coming soon" for Premium Plus subscribers.
What devices are supported by Peacock?

The app is not offered on Fire TV, but beyond these notable exclusions it's available on most devices. Check out Peacock's customer support page for more information. In the meantime, here is a brief list of the most popular compatible software:
Android
Android TV
iOS
Apple TV
Roku
Chromecast
LG Smart TV
Vizio TV
Xbox One
Does Peacock have a DVR?
No, however many hit shows are made available to stream the day after airing.
Are any add-ons available?
Nope! Users won't need to buy any extra packages to see everything Peacock has to offer. A subscription to the Premium plan gives viewers access to the entire catalog, while the Premium Plus offers the same content minus the commercials.
Is the Premium Plus plan truly ad free?
According to Peacock's official website, the Premium Plus plan isn't entirely ad-free. NBCUniversal states that "a small amount of programming will still contain ads," primarily Peacock channels and a handful of movies and television shows.
Related Reading:
---
Any product or service prices/offers that appear in this article are accurate at time of publish, and are subject to change without notice. Please verify the actual selling price and offer details on the merchant's site before making a purchase.