Price Protection Is the Best Credit Card Benefit You're not Using
Buy with confidence when your credit card reimburses you for future discounts.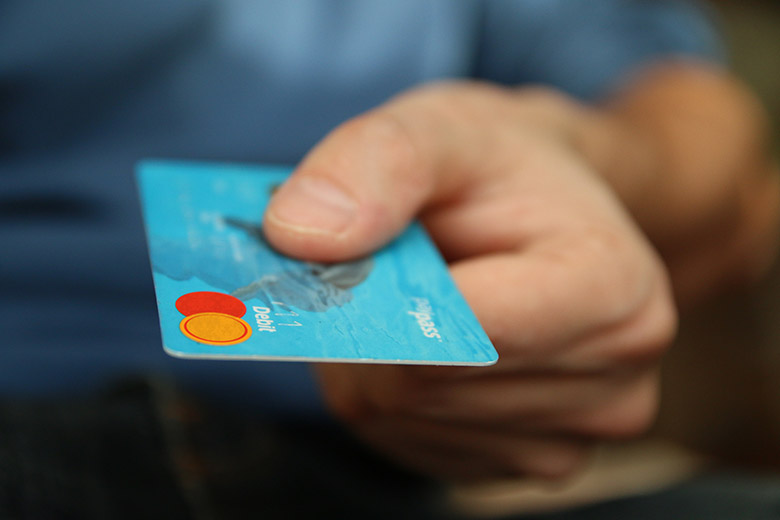 Most major credit cards have a variety of cardmember benefits, including things like extended warranty protection and trip cancellation. But one of the best perks, in my opinion, is price protection — a program that reimburses you for items that go on sale after you buy them.
Just before the holidays, I read on the Slickdeals forums that people were planning on buying designated Black Friday sale items early, and then filing price protection claims after the BF discounts became active. It's an ingenious strategy because it guarantees the purchase of highly sought-after items, while avoiding unwieldy holiday shoppers and long lines.
It sounds too good to be true, right? How come everyone isn't doing this? Curious how difficult the entire process would be, I decided to put this money-saving plan into action on my Chase Sapphire Preferred® Card.

Benefits Research
After a couple of phone calls and some light reading, I learned the following about my particular card:
Price protection (PP) will reimburse a price difference up to $500 for any eligible item, up to 90 days after the original purchase date.
PP reimbursement is capped at $50 per item for limited quantity, cash only, close-out, liquidation and going-out-of-business sales.
PP is secondary to store policies, meaning you should try to get a price adjustment from the store first.
So far, so good. There are no apparent restrictions on annual seasonal sales, like Black Friday, but it's ultimately up to the claims department, which is usually a third-party company.
Credit Cards With Price Protection
Many credit cards now offer price protection, and some of the better ones are Discover, Citi, Chase and MasterCard. Discover and Citi offer the service on all of their credit cards, while Chase only offers it for the Chase Freedom, Chase Sapphire Preferred and Chase Sapphire Reserve cards. Here's how each of them work in more detail:
Chase Price Protection: You're covered within 90 days of your purchase and the max benefit per claim is $500 ($2,500 cap for the year). For cash only, closeout, liquidation and going-out-of-business sales, you only get $50 per claim ($150 per year). Exclusions can be found in the benefits guides (Chase Sapphire Preferred guide, Chase Freedom® guide, Chase Sapphire Reserve© guide). To make a claim you need: A claim form with an itemized receipt and card statement showing the purchase. You also need a printed ad scan or Internet ad with the sale price (can't be from an auction site/deal), store or dealer's name, and the date range of the sale. Call 888-320-9656 to get started with your claim.
Citi Price Protection: Citi has a program called Price Rewind, which automatically searches for lower prices for you and will reimburse you if they find a better price within 60 days of the purchase date. However, it mainly compares against bigger retailers, so it could be worth it to look around yourself as well. The max benefit per claim is whatever is less between $500 and the amount charged to the card ($2,500 cap for the year). Exclusions can be found in the Citi Benefits Guide. Call 1-866-918-4670 for instructions on how to submit a reimbursement request.
MasterCard: You're covered within 60 days of your purchase and the max benefit per claim is $250 ($1,000 cap for the year), so this is not the best card for price protection, but it could still save you up to $1,000 a year. Exclusions can be found in the MasterCard Benefits Guide. To make a claim you need: A claim form with an itemized receipt and card statement showing the purchase. You also need a printed ad scan or Internet ad with the sale price (can't be from an auction site/deal). Call 800-627-8372 to get started with your claim. Not all MasterCards are eligible for price protection, so call and verify if your card has this benefit.
The Purchase
. @slickdeals experiment under way. Can I get #BlackFriday pricing without attending Black Friday? #Avoidthecrowds pic.twitter.com/okAtSGbjyj

— L.A. Graffiti (@lagraffiti) November 22, 2015
While browsing Black Friday ad scans, a PlayStation 4 Uncharted bundle caught my eye. I'd been wanting a PS4 for a while, and $299 was a solid deal.
On November 21st, almost a full week before Black Friday, I navigated the empty aisles of Walmart and purchased the console bundle for the full retail price of $350. And to show my commitment to this experiment, I opened it and connected it to my TV right away. There was no turning back now!
Filing the Claim
Once Black Friday sales began on Thanksgiving night, I called the 800 number on the back of my credit card to file my price protection claim.
To my surprise, two separate phone calls netted the same result: "I'm sorry, sir, but Black Friday sales are not covered under the price protection benefit." And that was that. They wouldn't even let me start the filing process.
But like a true Slickdealer, I didn't give up. The next morning, after confirming that Walmart would not price match previous purchases, I called Chase customer service one more time. Fortunately, this particular representative allowed me to file a claim, even though she knew it was a Black Friday deal. According to her, a customer is always welcome to file a price protection claim — item eligibility is determined after the claim is submitted. (Sounds like the night shift crew needs additional training!)
With that little speed bump behind me, the rest of the process was a breeze. I emailed a claim form, a scan of the receipt, a screenshot of my account activity showing the PS4 purchase and a snippet of the Walmart Black Friday ad displaying the discounted price.
The Result
Three days later, I received an email saying that my claim had been approved and that I would receive a check in the mail for $50. If that's not a slick deal, I'm not sure what is!
For about the same amount of effort needed to file a standard manufacturer's rebate, I was able to guarantee Black Friday pricing without having to bail on Thanksgiving dinner, fight the crowds or wait in a long line.
Of course, your mileage may vary depending on the type of credit card and banking institution, but for this case, my Chase Sapphire card came through with flying colors.
With potential savings like this, it's worth it to verify your credit card benefits, or even sign up for a new card with price protection.
So, Slickdealers, how many of you have taken advantage of price protection benefits? Tell us your successful (or unsuccessful) stories in the comments below.
Image courtesy of Thinkstock/Kunertus
We want to make sure you get the best deal! Our editors strive to ensure that the information in this article is accurate as of the date published, but please keep in mind that offers can change. We encourage you to verify all terms and conditions of any financial product before you apply. Also, please remember this content wasn't provided, reviewed or endorsed by any company mentioned in this article.
---
Any product or service prices/offers that appear in this article are accurate at time of publish, and are subject to change without notice. Please verify the actual selling price and offer details on the merchant's site before making a purchase.