PlayStation 5 Shortages Expected to Last Through 2022
Incredible demand and a global semiconductor shortage are the likely culprits.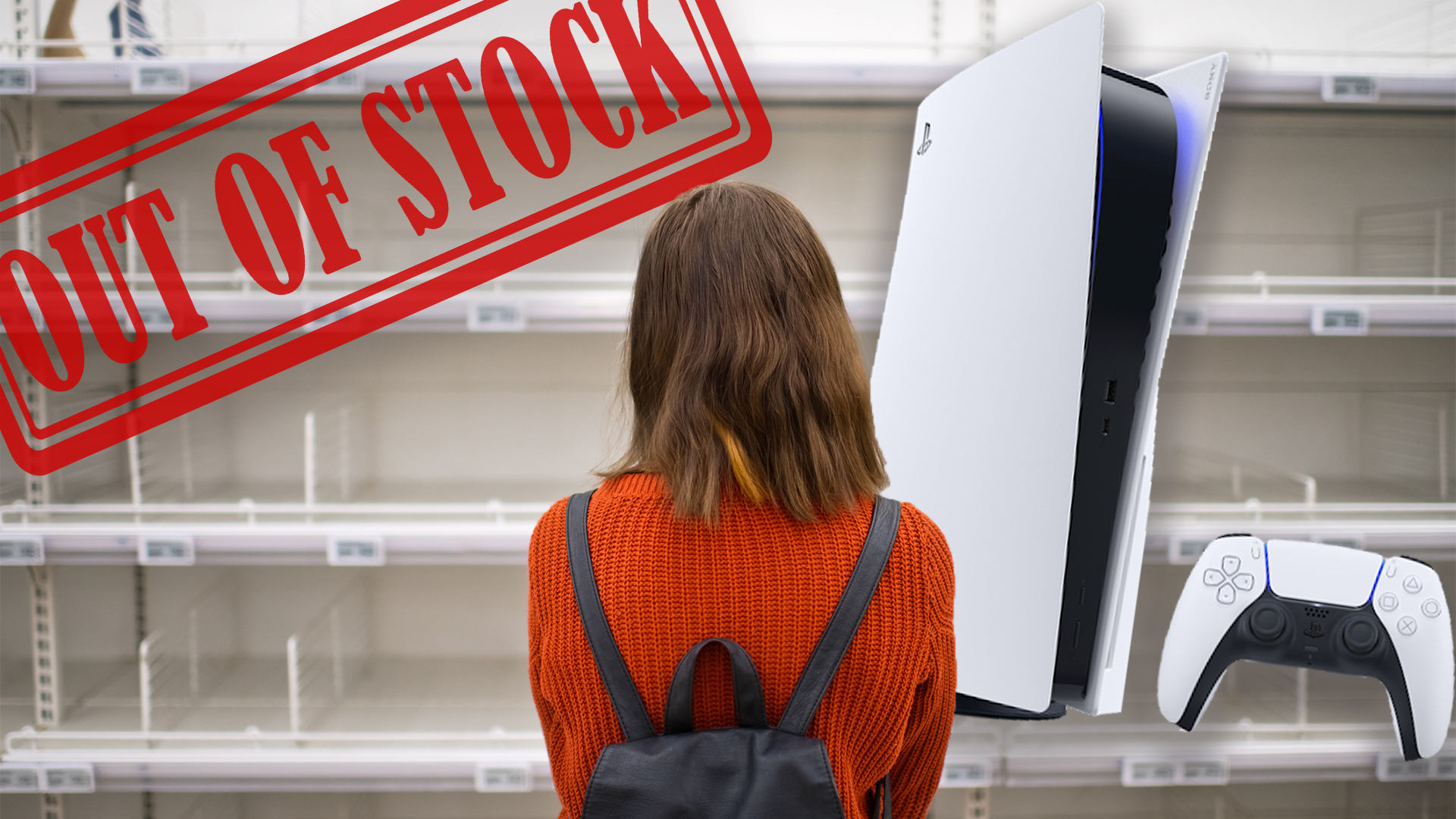 Finding a PlayStation 5 in stock has been an exercise in futility since launch day, and things don't look to be getting better any time soon. In a recent call with industry analysts, Sony indicated it expects the PS5 shortage to continue well into 2022.
Despite the lack of inventory, PlayStation 5 is already among the fastest-selling consoles in history. Moving more than 4.5 million units during its short time on the market in 2020 and selling an additional 7 million in the first three months of 2021, Sony is having a difficult time keeping up with the record-setting pace. However, that's not the only reason for the scarce supply, as production continues to be slowed by an ongoing semiconductor shortage.
In April, Sony CEO Jim Ryan indicated supply would pick up in the second half of 2021 — but things seem to have taken a turn for the worse over the last few weeks.
"I don't think demand is calming down this year," Chief Financial Officer Hiroki Totoki also alleged, "and even if we secure a lot more devices and produce many more units of the PlayStation 5 next year, our supply wouldn't be able to catch up with demand." It's unclear what caused the sudden change in the forecast, although the console's continued popularity and ongoing semiconductor shortage are the likely culprits. Until Sony steps forward with an official, on-the-record announcement, it's best to expect lengthy delays when trying to locate a PS5.
PlayStation 5 isn't the only console running into supply droughts, with both Xbox Series X and Nintendo Switch also experiencing production delays.
Which Stores Have the Most PS5 Restocks?
Just because supply won't meet demand until sometime in 2022 doesn't mean it's impossible to find a PS5 today. Retailers across the country receive new shipments on a regular basis — although some outlets are more reliable than others. If you're hoping to snag a PlayStation 5 as soon as possible, here are the places to be on the lookout:
Walmart
Although it's been a bit hit-or-miss lately, Walmart is one of the few retailers that has seen consistent PS5 restocks throughout the early months of 2021. The retail giant will often update its PS5 product page ahead of any resupply, giving you ample time to pull together your credit card and shipping info. We recommend checking its website on a daily basis if you're hoping to find one in stock.
StockX
It's not the cheapest way to find a PS5, but it's without a doubt the easiest. StockX items are authenticated before going live on the site, so you can rest assured your bids are going towards a legitimate product.
Target
Target often restocks its online catalog late at night, and a restock is usually accompanied by an announcement on Twitter.
GameStop
Typically offered in expensive bundles, GameStop has been another solid choice when it comes to picking up a PS5. It's not often you'll find a standalone PS5 for sale at the gaming retailer — instead, it'll be bundled with extra controllers, a game, or some other accessories — but it's been a fairly reliable source of restocks throughout 2021.
If all the above fail, make sure to set up a PlayStation 5 Deal Alert for the latest updates. It's also wise to stay glued to Twitter, as most retailers — and even plenty of analysts in the gaming community — are bound to make an announcement ahead of a new shipment of consoles.
More to consider:
Our editors strive to ensure that the information in this article is accurate as of the date published, but please keep in mind that offers can change. We encourage you to verify all terms and conditions of any product before you apply.