Quibi is Celebrating its Launch with 90-Day Free Trials for All
Dozens of bite-sized shows will soon be available at your fingertips.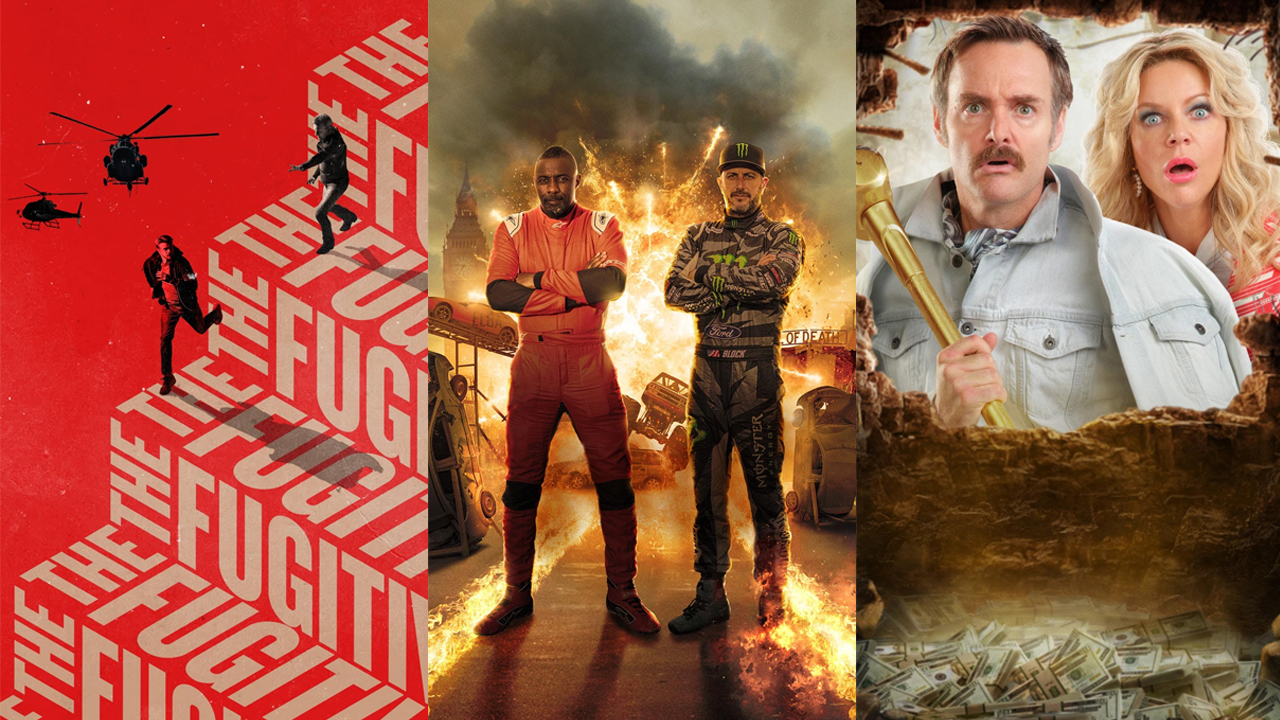 After months of mounting buzz from celebrities, YouTubers and other media entities, the mobile-only streaming app Quibi officially launched on April 6th, 2020. And to make it easier for everyone in the throes of social distancing to check out new subscribers get a free 90-day trial. To qualify, all you need to do is sign up for an account before the end of April.
Originally, Quibi was offering a two-week free trial to new users, so the extra 10 weeks is likely a resp0nse to the Coronavirus pandemic. It's also worth noting the 90-day free trial includes the premium, ad-free version of Quibi.
Related: Here's Every Streaming Service That's Extending its free Trial Right Now
Steven Spielberg, Chrissy Teigen, Zac Efron, Andy Samberg, Reese Witherspoon and Tyra Banks (to name a small, select few) have all invested their time in Quibi, so it's definitely worth checking out (especially for free). Just make sure to cancel before the trial concludes if you don't like it. Otherwise you'll be automatically charged $5-$8 (depending on which version you choose) once the 90 days are up.
Earn a Free Year of Quibi with T-Mobile
As an added bonus, T-Mobile is surprising select users with a free year-long subscription to the new short-form streaming service. This offer is available to T-Mobile customers who pay standard rates for two or more voice lines on Magenta and ONE plans (select First Responder, Military and Small business plans also qualify).
T-Mobile has a reputation for giving customers free streaming access. Its "Netflix on Us" offer is very similar, granting a single-account Netflix subscription to users who have multiple lines. If you're already enjoying free Netflix from T-Mobile, you can still take advantage of the free year of Quibi offer, but be aware that you can't keep both subscriptions indefinitely. Once the free year of Quibi is up, you can opt to continue receiving it, but you'll need to stop receiving free Netflix as a tradeoff.
If you don't qualify for the T-Mobile deal, you can still try Quibi free for 90 days as part of a special launch promo. To access this offer, all you need to do is create an account before the end of April.
What is Quibi?
Fueled by some serious star power and Hollywood investors who plan to bring tons of different genres and concepts to the platform, Quibi is primarily aimed toward millennial and Generation Z viewers. The subscription-based, short-form streaming platform is also only available on mobile devices.
The "Quibi" title is a combination of "quick" and "bite," used to describe the ease with which you can start and finish each episode. With episodes ranging from 6-10 minutes in length, a full season of a Quibi title is about the length of a feature film. Most episodes of the platform's shows will be released on a daily basis. This means Quibi has reduced the "binge-watch wait time" from two to six months all the way down to only one to two weeks. So far, producers have developed daily news, reality TV, drama, comedy and horror series.
Here are a few particularly exciting Quibi-exclusive titles:
A Punk'd revival, starring Chance the Rapper
Frat Boy Genius, a dramatized documentary detailing the story of Snapchat founder Evan Spiegel
Barkitecture, an HGTV-inspired doghouse building series
A Legends of the Hidden Temple revival, featuring adults (and Olmec)
60 in 6, a truncated version of CBS' 60 Minutes from the same producers
Trill League, an animated superhero series executive-produced by 50 Cent
FaZe Up, an e-sports reality competition with FaZe Clan
What Sets Quibi Apart From Other Streaming Services?
First and foremost, Quibi only streams to mobile devices, and there are no plans to import it to any app-based services for TV. Akin to its even shorter form predecessors Vine and TikTok, dedication to the mobile medium is what sets Quibi apart from the vast sea of premium subscription services. This decision was not arbitrary — the two-way communications possible on a mobile device over a TV allows for experimental interactive media, similar to the choose-your-adventure Black Mirror: Bandersnatch. For example, Spielberg's After Dark horror story series can only be watched after the sun goes down in each viewer's specific location.
How Much Does Quibi Cost?
While there are no free unlimited versions of Quibi currently in the works, the service is offering tiered pricing similar to that of Hulu. For $5 a month, you can access the platform with advertisements. If you spring for the $8 a month package, it is ad-free.
If you're not ready to take the plunge quite yet, Quibi is offering a 90-day free trial period for first-time users. There's no confirmation yet, but Quibi executive Jeffrey Katzenberg, who also co-founded DreamWorks Animation, plans to bundle the service with other mobile entertainment offerings and service plans. In the future, your phone plan or streaming package might include Quibi.
On the lookout for streaming deals, but haven't found something that fits your budget? Set up a Deal Alert and we'll let you know the next time your favorite device or service goes on sale within your preferred price range.
UP NEXT: Your Eyes Aren't Lying: Oppo's New Smartwatch is Basically an Apple Watch
You also might enjoy this movie / TV deal from our Frontpage:
Search URL: https://slickdeals.net/newsearch.php?firstonly=1&pp=20&sort=newest&rating=frontpage&filter%5B%5D=7860&forumid%5B%5D=9&hideexpired=1&r=1
Our editors strive to ensure that the information in this article is accurate as of the date published, but please keep in mind that offers can change. We encourage you to verify all terms and conditions of any product before you apply.