What Do 50 Cent, Reese Witherspoon and FaZe Clan Have in Common? It's Quibi, the New Short-Form Streaming Service
Dozens of bite-sized shows will soon be available at your fingertips.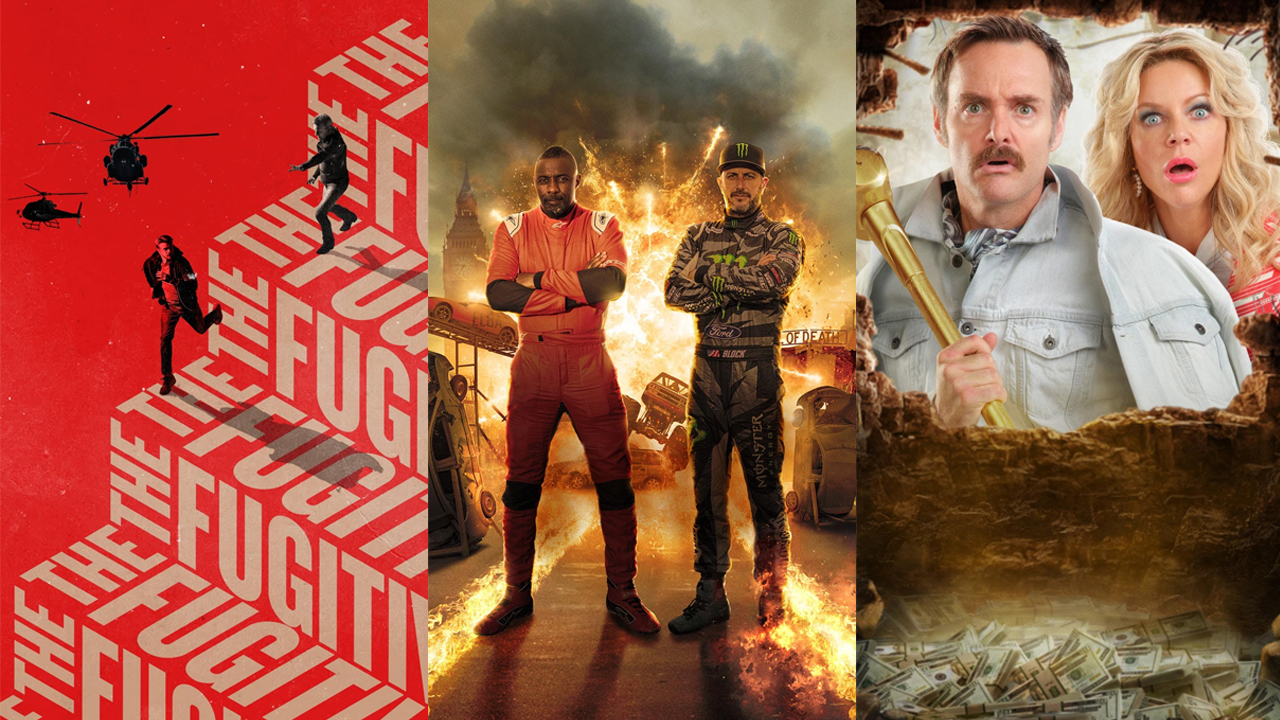 After months of mounting buzz from celebrities, YouTubers and other media entities, the mobile-only streaming app Quibi is set to make its debut on April 6th, 2020. And while most of the publicity for Quibi has been delivered via brief teaser videos (and one Super Bowl ad) that don't offer much easily-parsable information, all the service's actual features are eclipsed by the sheer amount of celebrities involved with the project. After all, knowing Steven Spielberg, Chrissy Teigen, Zac Efron, Andy Samberg, Reese Witherspoon and Tyra Banks (to name a small, select few) have all invested their time in this project suggests it might be something worth looking into.
If you're interested in trying Quibi, the service is currently accepting pre-orders on its website. The service is even offering a two-week free trial to new users at launch, so you can test it out without spending a dime. (Just be sure to cancel before the two weeks is up if you don't like the service).
For anyone who's still on the fence, here's everything you need to know about the burgeoning service.
What is Quibi?
Fueled by some serious star power and Hollywood investors who plan to bring tons of different genres and concepts to the platform, Quibi is primarily aimed toward millennial and Generation Z viewers. The subscription-based, short-form streaming platform is also only available on mobile devices.
The "Quibi" title is a combination of "quick" and "bite," used to describe the ease with which you can start and finish each episode. With episodes ranging from 6-10 minutes in length, a full season of a Quibi title is about the length of a feature film. Most episodes of the platform's shows will be released on a daily basis. This means Quibi has reduced the "binge-watch wait time" from two to six months all the way down to only one to two weeks. So far, producers have developed daily news, reality TV, drama, comedy and horror series.
Here are a few particularly exciting Quibi-exclusive titles:
A Punk'd revival, starring Chance the Rapper
Frat Boy Genius, a dramatized documentary detailing the story of Snapchat founder Evan Spiegel
Barkitecture, an HGTV-inspired doghouse building series
A Legends of the Hidden Temple revival, featuring adults (and Olmec)
60 in 6, a truncated version of CBS' 60 Minutes from the same producers
Trill League, an animated superhero series executive-produced by 50 Cent
FaZe Up, an e-sports reality competition with FaZe Clan
What Sets Quibi Apart From Other Streaming Services?
First and foremost, Quibi only streams to mobile devices, and there are no plans to import it to any app-based services for TV. Akin to its even shorter form predecessors Vine and TikTok, dedication to the mobile medium is what sets Quibi apart from the vast sea of premium subscription services. This decision was not arbitrary — the two-way communications possible on a mobile device over a TV allows for experimental interactive media, similar to the choose-your-adventure Black Mirror: Bandersnatch. For example, Spielberg's After Dark horror story series can only be watched after the sun goes down in each viewer's specific location.
How Much Will Quibi Cost?
While there are no free unlimited versions of Quibi currently in the works, the service is offering tiered pricing similar to that of Hulu. For $5 a month, you can access the platform with advertisements. If you spring for the $8 a month package, it is ad-free.
If you're not ready to take the plunge quite yet, Quibi is offering a two-week free trial period for first-time users. There's no confirmation yet, but Quibi executive Jeffrey Katzenberg, who also co-founded DreamWorks Animation, plans to bundle the service with other mobile entertainment offerings and service plans. In the future, your phone plan or streaming package might include Quibi.
On the lookout for streaming deals, but haven't found something that fits your budget? Set up a Deal Alert and we'll let you know the next time your favorite device or service goes on sale within your preferred price range.
UP NEXT: Your Eyes Aren't Lying: Oppo's New Smartwatch is Basically an Apple Watch
You also might enjoy this movie / TV deal from our Frontpage:
Search URL: https://slickdeals.net/newsearch.php?firstonly=1&pp=20&sort=newest&rating=frontpage&filter%5B%5D=7860&forumid%5B%5D=9&hideexpired=1&r=1