We Tried the Red Copper Flipwich so You Don't Have To
We put this popular kitchen gadget to the test.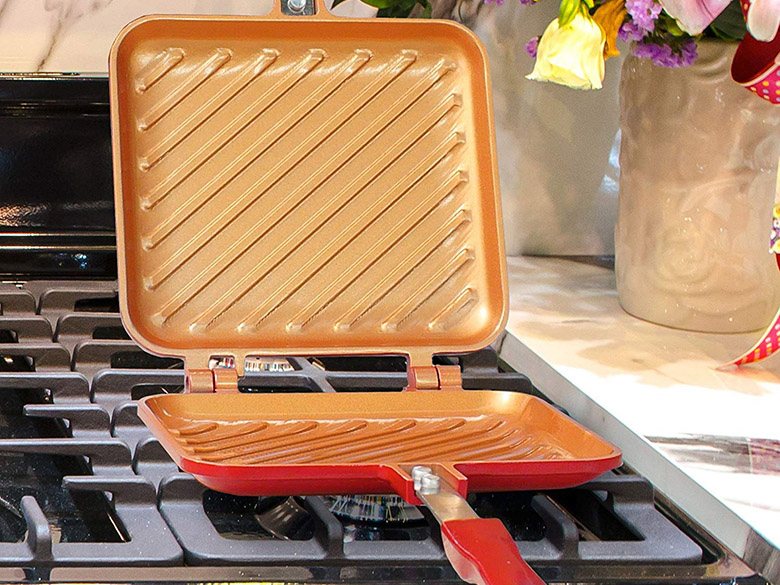 If you love watching infomercials for the latest and greatest "As Seen on TV" gadgets, then you've probably seen the newest member of the Red Copper cookware collection: the Red Copper Flipwich. At Slickdeals, we were already intrigued by the two-plated sandwich maker's ability to create the perfect grilled dishes in minutes, but we were even more excited to give it a try when its price recently dropped from $24.99 to an all-time low of just $6.99. We picked one up to give you our thoughts on this popular kitchen innovation with an exclusive Red Copper Flipwich review.
Product Review 30156
Red Copper Flipwich Overview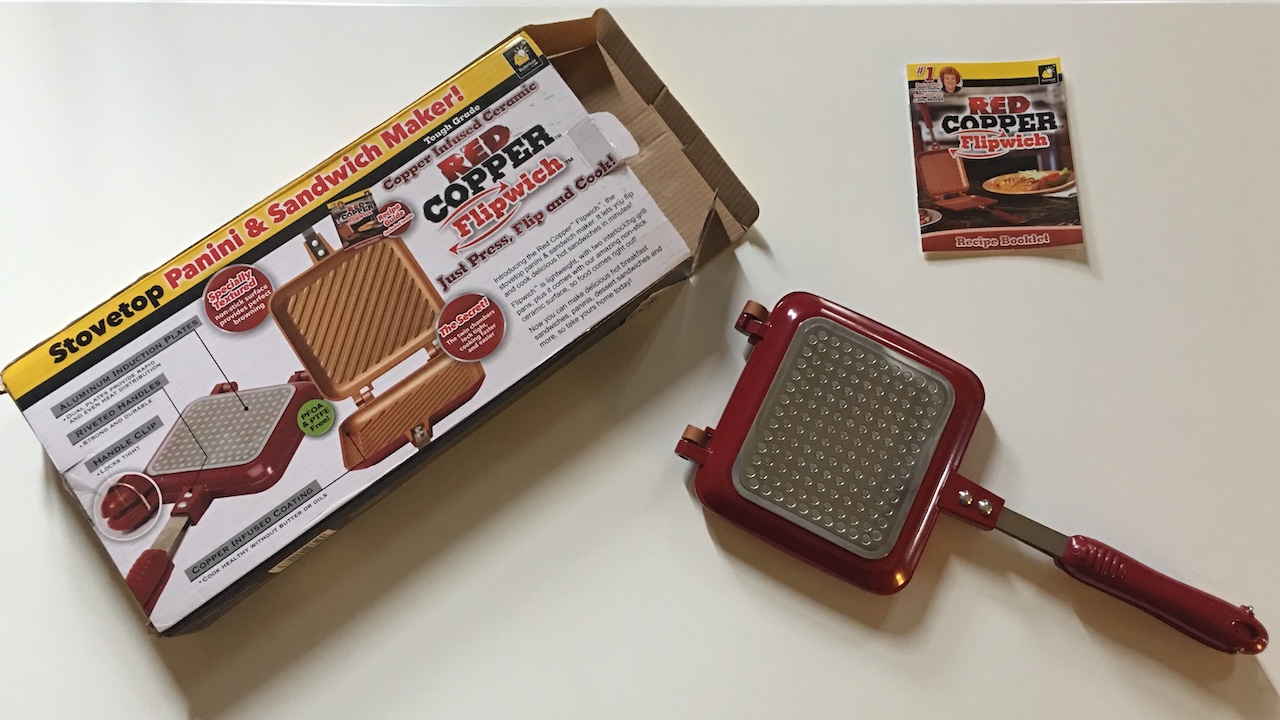 According to the Red Copper Flipwich commercial, all you have to do to make your favorite sandwiches and paninis is "just press, flip, and cook." We put that claim to the test to see how the Flipwich holds up in the kitchen.
Here are the main product features:
Stovetop sandwich and panini maker that makes flipping sandwiches easy
Non-stick and scratch-resistant copper-infused ceramic cooking surface
Aluminum induction plates distribute heat evenly
PFOA and PTFE free
Includes Red Copper Flipwich and recipe guide
Preparing the Flipwich for Use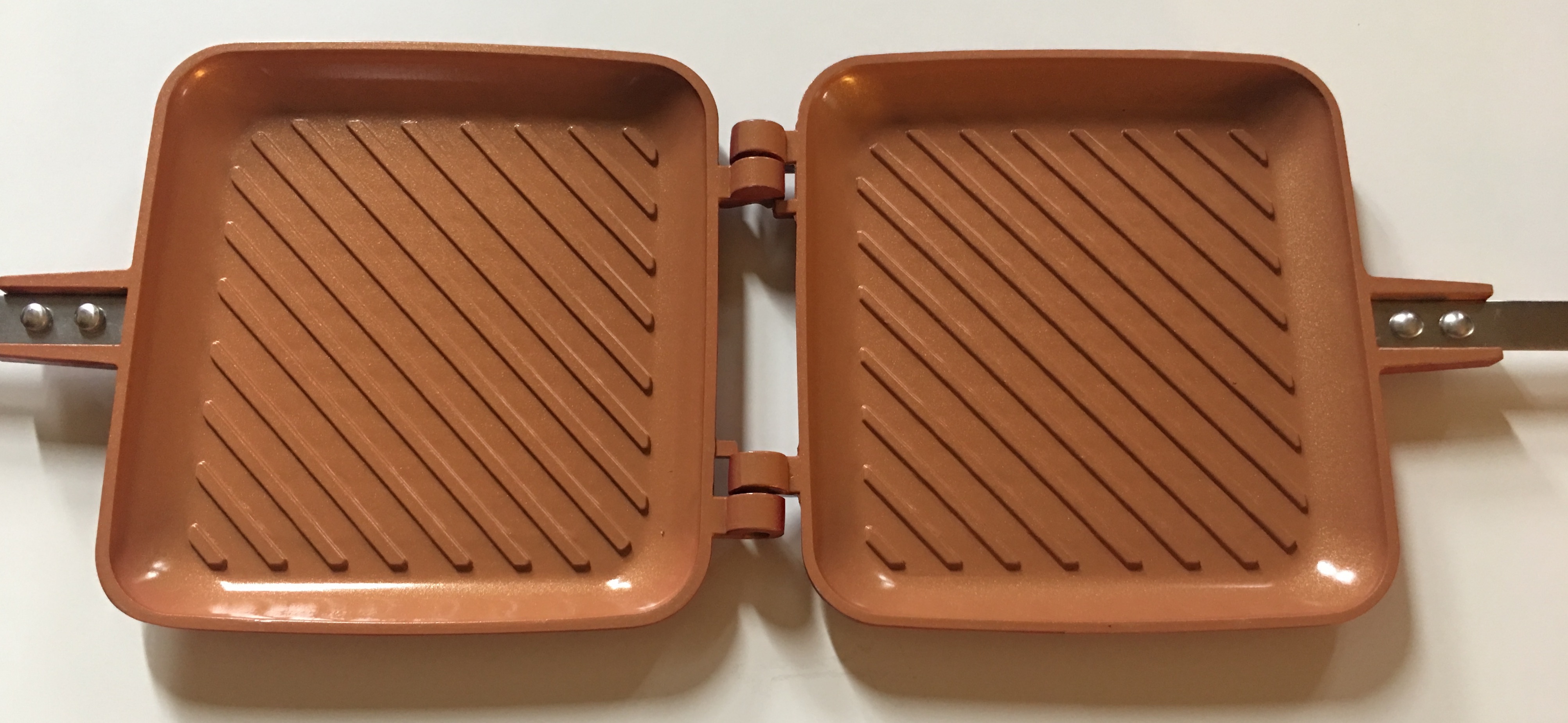 Before using the Red Copper Flipwich, you'll have to thoroughly wash and season both sides per the product's instructions. To season the cookware after washing, coat one side with vegetable oil using a paper towel. Place that side over your oven burner until the oil begins to smoke, and then remove the Flipwich from the burner. Allow it to cool completely before wiping away the residual oil. Repeat this step on the other side, and your Flipwich is ready to go.
Keep in mind that the instruction book recommends seasoning the Flipwich at least twice a year to maintain its original performance.
Cooking with the Red Copper Flipwich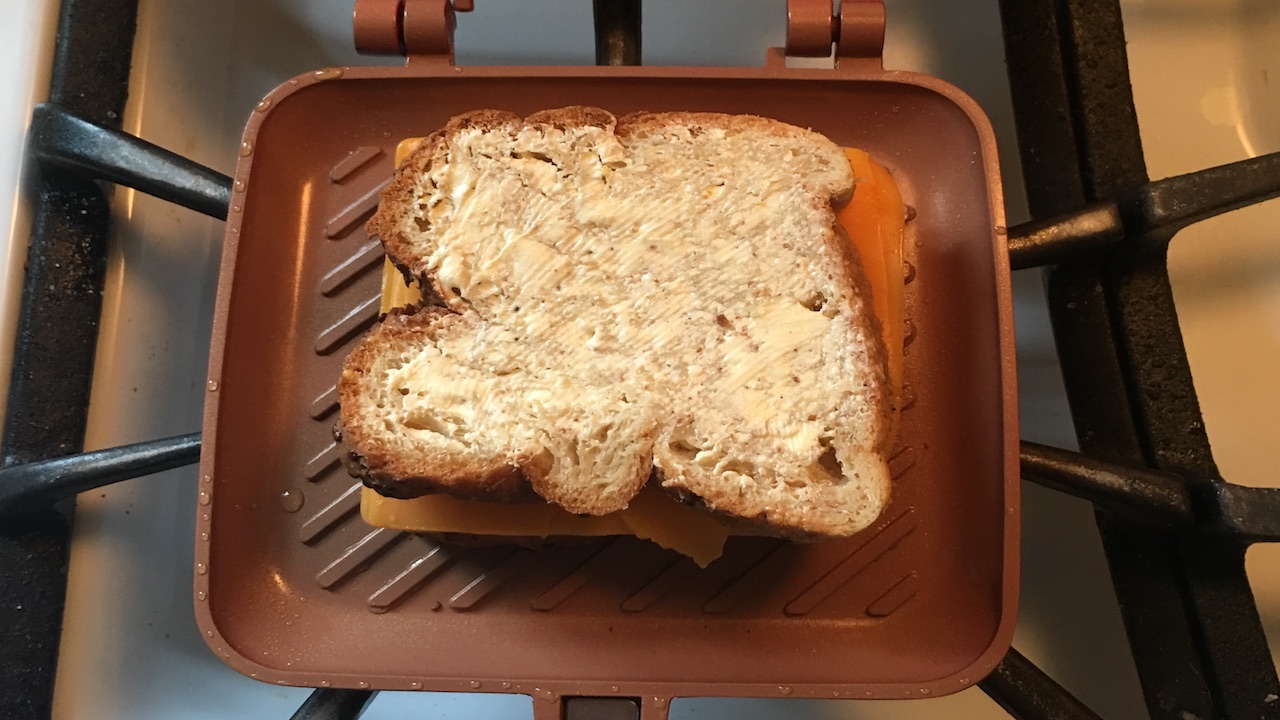 The Flipwich is suitable for electric, gas, and induction stovetops alike, so it should work well in any kitchen. One tip that I learned from other reviewers (and it seemed to make a huge difference) is to warm up both sides of the Flipwich before you start cooking to reduce the overall cook time.
All of the included recipes suggest a two to three minute cooking time per side, but many reviewers had to spend double or even triple that to get their food fully cooked. If you start with a hot surface, these recommended cooking times are much more accurate.
What Can You Cook With the Red Copper Flipwich?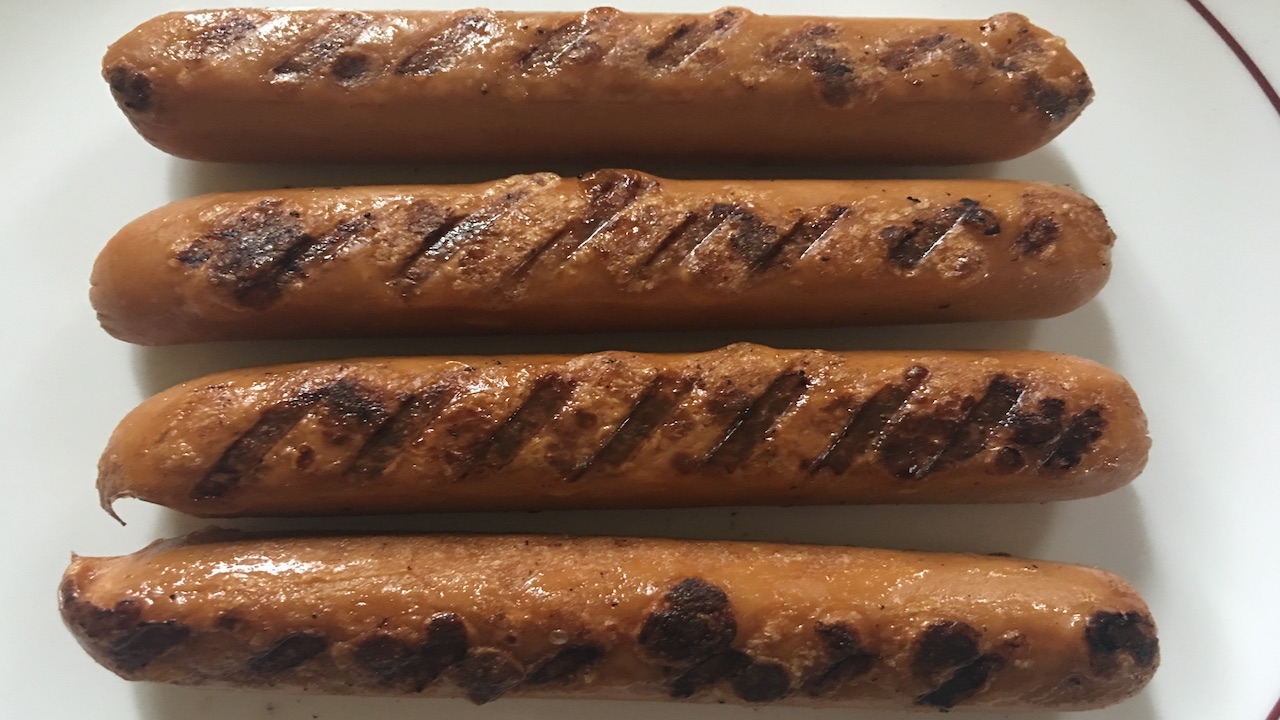 One of the best things about the Flipwich is that you can use it to make lots of different dishes. It's obviously ideal for making grilled cheese sandwiches and paninis, but it also works great for grilling hot dogs and making s'mores. The Flipwich includes its own recipe book with 10 different meals and snacks to try, so you can see how it performs on the basics before whipping up your own culinary creations. Here are just some of the included recipes:
Breakfast Sandwich
Bagel Sandwich
Waffle Breakfast to Go Sandwich
Stuffed Burger Patties
Basic Pudgy Pies
The only issue is the Flipwich's petite size, which can only accommodate one sandwich or one burger at a time. It does handle certain dishes better, though (for instance, it holds four s'mores or six hot dogs at once,.)
Cleaning the Flipwich
Per its instructions, the Flipwich can be cleaned with a soft sponge and light dishwashing detergent. You can either let it air dry or dry it off with a soft hand towel or paper towel instead. Unfortunately, the Flipwich can't be used in the dishwasher.
Our Verdict
The Flipwich seems to deliver on its promises, and it's a fairly handy gadget to have for making grilled cheese sandwiches or hot dogs in a flash. It does feel a little rickety, but it cooks food evenly and cleans up with ease. Having watched other Flipwich reviews, one thing that came up among meat-eaters specifically is that hamburger grease sometimes spills out of the sides when you flip it over. In fact, some users recommended flipping it over your kitchen sink to avoid making a mess all over your stove.
Overall, we think it's well worth its discounted price. But don't just take our word for it. Slickdealer roni2010 says, "The Flipwich is awesome. I bought one a while back (at the As Seen on TV store). Makes great burgers, easy grilled cheese, etc." User ekz13 agrees, saying, "These are better than non-stick imo… I have one and use it for eggs all the time… I'm getting more."
Set a Deal Alert for the Red Copper Flipwich
*****
Do you own the Red Copper Flipwich? If so, what do you think of its overall performance? Let us know in the comments!
Red Copper Flipwich
$19.99
Good Fit For:
Fairly even heat distribution
LIghtweight
Versatile enough to accommodate different dishes
Non-stick finish for easy clean-up
Appetizing grill marks
Not a Good Fit For:
Grease leaks when flipped
Flimsy construction
Small in size
Not dishwasher safe
Our editors strive to ensure that the information in this article is accurate as of the date published, but please keep in mind that offers can change. We encourage you to verify all terms and conditions of any product before you apply.