Relive the '80s with the NES Classic Edition System
"Now you're playing with power!"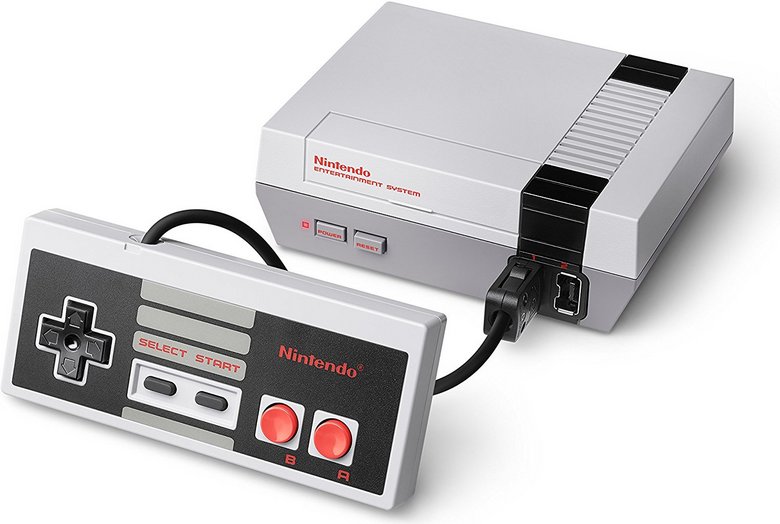 Nintendo is tugging at our heartstrings by bringing back the original Nintendo Entertainment System (NES) in an adorable form-factor and pre-loading it with 30 classic games like Super Mario Bros., Metroid, Donkey Kong, Kirby's Adventure, and The Legend of Zelda.
The NES Classic Edition will be available for $59.99 (includes one controller; additional sold for $9.99) in very limited quantities starting on Friday, November 11, 2016. Amazon.com plans to release these retro-consoles starting at 2 PM PST, and recommends that people wait on the product page 15 minutes prior to the sale while also making sure their credit card information is up to date as one-click purchasing will be disabled. Alternatively, you can visit Gamestop, Best Buy, or Target, but the challenge to beat the crowd remains the same since no one is currently accepting pre-orders.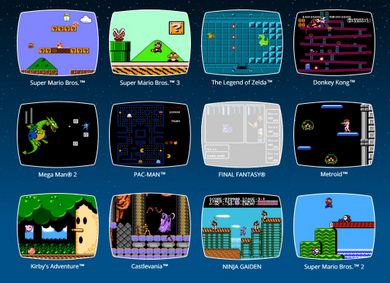 If you live near New York City, the Nintendo store in Rockefeller Plaza will host an '80s-themed launch event at 9 PM EST on November 10th, where the first 250 visitors can play classic NES games, participate in a costume contest, and test their NES knowledge in a Nintendo game show. And at midnight, the mini NES will go on sale for those lucky enough to make it into the store.
Other fun things surrounding the NES Classic launch include the return of the Power Line (call 425-885-7529 for gaming tips!) and a retro-takeover of Nintendo's social media channels.
Demand for the NES Classic Edition will be extremely high with no known schedule for restocking, so plan accordingly if you want to snag this blast-from-the-past! I think I might just swing by my parents' house and pull out my original NES that's nestled beneath an old CRT TV.
Visit www.nintendo.com/nes-classic for more information about the console and to see the full list of available games.
Images courtesy Amazon.com and Nintendo.
---
Any product or service prices/offers that appear in this article are accurate at time of publish, and are subject to change without notice. Please verify the actual selling price and offer details on the merchant's site before making a purchase.