12 Films and Docs About Inspiring Women to Stream Now
You can stream countless female-focused films now, no matter what service you're streaming with.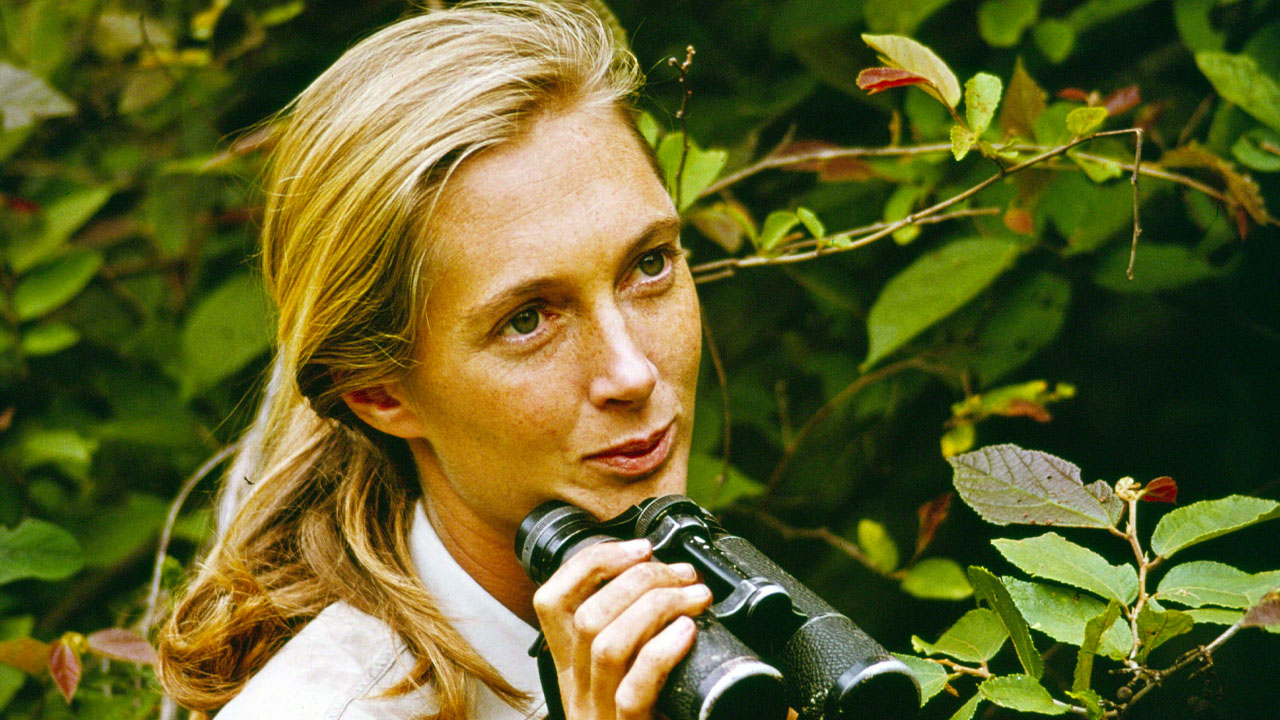 March is Women's History Month, a time to reflect on the historic achievements that women have contributed to society. If you're looking to celebrate the inspiring, empowering women of the world, you may be interested in the countless female-focused films and documentaries available to stream right now.
Whether you want to learn more about history's most influential women or you're just looking for a fun family-friendly movie with an empowering message, these titles from Hulu, Amazon Prime, and Netflix below are worth watching this month or binging during your family movie nights at home.
Inspiring, Female-Focused Films Available to Stream Now
1. Akeelah and the Bee – Hulu

This inspiring drama stars a young Keke Palmer as Akeelah Anderson, a little girl with a big dream to win the Scripps National Spelling Bee. Despite coming from a less privileged background than her competitors, Akeelah aims to prove that hard work and determination are enough to overcome any obstacle. 

2. Jane – Hulu

Jane Goodall is truly the mother of wildlife conservation, and this documentary tells the touching story of the world's most influential primatologist. This documentary showcases Goodall's revolutionary work in her field, as well as her triumph over the male-naysayers in the scientific community.
3. Black Ballerina – Amazon Prime

This stunning documentary follows multiple black ballerinas as they share the triumphs and challenges they've experienced in the predominantly white world of Ballet. Following multiple generations of ballerinas of color, this documentary is a celebration of black beauty and artistic expression.
4. Tiny Shoulders: Rethinking Barbie – Hulu

Tiny Shoulders is a documentary that examines one of America's most iconic and controversial toys, the Barbie doll. The film takes a look at the complicated legacy that Barbie has had on America, from her empowering introduction as the first doll to depict a professional woman, to the company's modern efforts to reshape Barbie's image to promote body positivity.
5. Fighting with My Family – Hulu

This high-energy biopic tells the true story of Saraya-Jade Bevis, better known as Paige, an English wrestler who overcame massive odds to become a WWE superstar. Starring Florence Pugh, this comedic and inspiring film encourages young women to follow their dreams without compromising who they are.
6. Legally Blonde – Amazon Prime

Reese Witherspoon stars in this classic comedy about a fashion-focused sorority girl determined to prove that she is not "too blonde" for Harvard Law. Equal parts hilarious and empowering, this colorful film highlights the importance of female friendships and overcoming out-dated male standards.
7. Loving – Hulu

Starring Joel Edgerton and Ruth Negga, this film tells the true story of Richard and Mildred Loving, an interracial couple who had to fight in court for their right to be together. Set in the American 1950s and 60s, Loving is an inspirational tale that proves just how much more powerful love is than hate.
8. RBG – Hulu

This fascinating documentary highlights the career and achievements of Justice Ruth Bader Ginsburg, the second woman ever appointed to the United States Supreme Court. The film covers pretty much her entire life, from her humble upbringing in New York to her work on the Supreme Court.
9. On the Basis of Sex – Hulu, Sling TV

This biographical drama starring Felicity Jones focuses on the early life and career of Justice Ruth Bader Ginsburg, long before she took her seat in the Supreme Court. The story shows how Ginsburg overcame rampant sexism to become one of the legal community's most influential voices.
10. Knock Down the House – Netflix

This Netflix original documentary follows "The Squad", four Progressive women who defied the odds by running for Congress. The film is notable for it's first-hand documentation of the meteoric rise of Alexandria Ocasio-Cortez, all the way from humble New York bartender to revolutionary congresswoman.
11. Chisholm '72: Unbought & Unbossed – Amazon Prime

This powerful documentary tells the story of the 1972 presidential campaign of Shirley Chisholm, America's first black congresswoman. Her revolutionary campaign saw the first black person to run for president under a major party, the first woman to ever compete in the Democratic primary, and the first woman to ever take the stage at a presidential debate.
12. Hillary – Hulu

Spanning from her youth to her 2016 presidential run, this Hulu Original docu-series focuses on the life and achievements of Hillary Clinton. In a series of interviews, Clinton paints a portrait of her own life and examines her legacy as the first woman to lead a major US party in a presidential election.
---
>>UP NEXT: How to Find the Right Gaming Monitor
Our editors strive to ensure that the information in this article is accurate as of the date published, but please keep in mind that offers can change. We encourage you to verify all terms and conditions of any product before you apply.