Share Your Slickdeal on Social Media and Enter Our Weekly Giveaway
Share your deal with the #gotmyslickdeal hashtag and you're entered to win!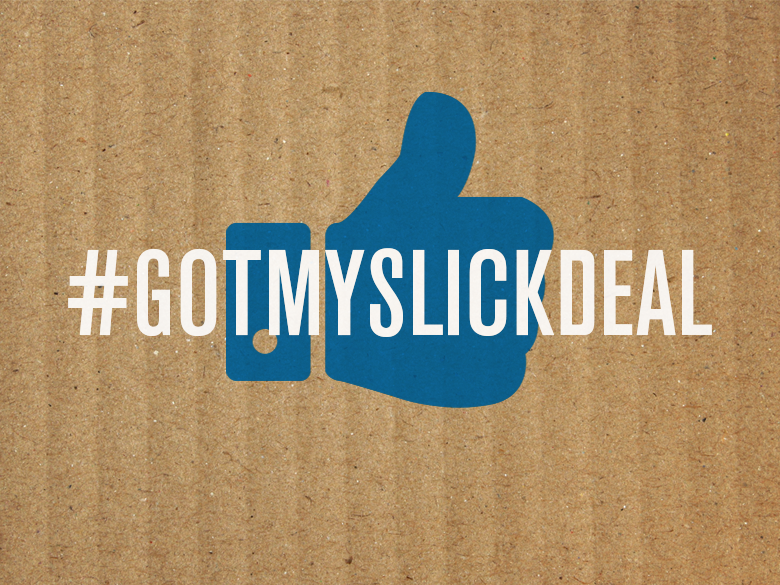 You read that correctly. Every week we are going to be sending out a $20 Amazon Digital Gift Card to one lucky Slickdealer (and sometimes we throw in bonus gifts and pick more winners!). We love when people tag us in their pictures of their deals after they've been delivered, so we wanted to create something fun where we can see more shared deals and also give out more prizes!
How Do I Enter?
All you have to do is take a picture of the most recent Slickdeal you got through our site and post it to Facebook, Twitter, or Instagram and tag us with @Slickdeals.
That's all.
Really.
If you want to increase the chance of us seeing your post you can add the hashtag #gotmyslickdeal. Every week we will comb through all the photos and pick one lucky winner at random (sometimes two).
Thumbs up (optional)
In order to verify that people aren't pulling images off the internet, we prefer that you thumbs-up the deal like so: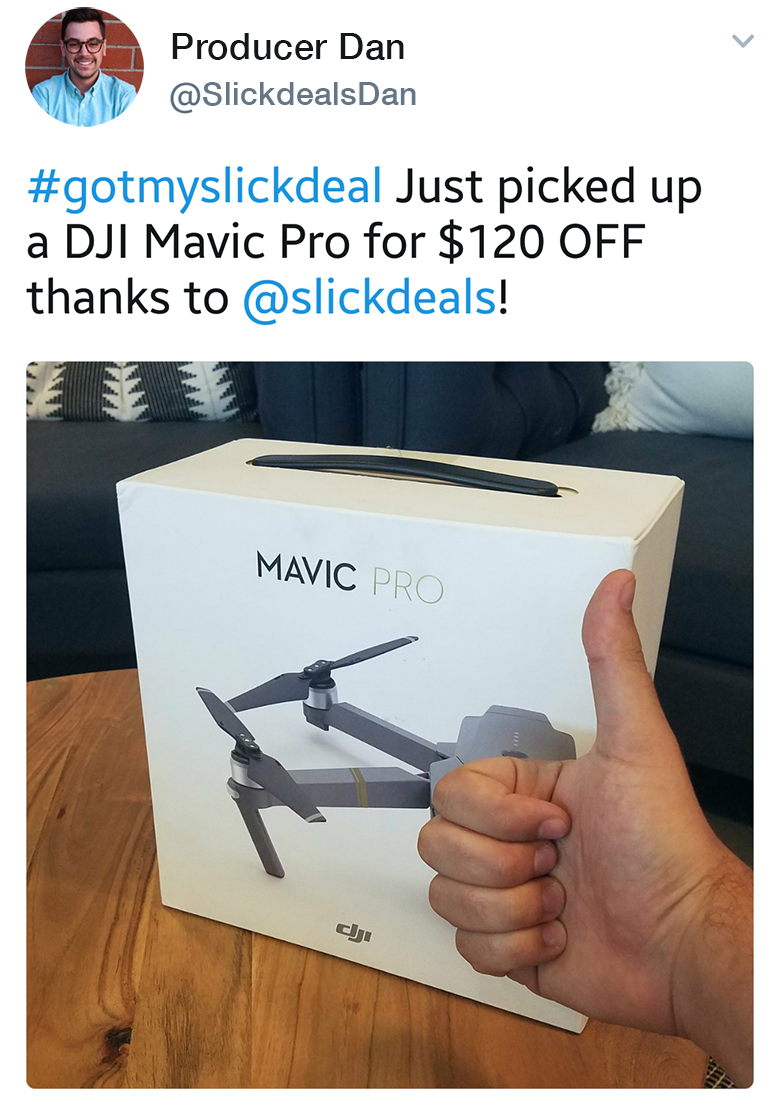 When will I know if I won?
Great question! If you didn't already know, Slickdeals has a Facebook page (throw us a like!) and on that Facebook page we have a weekly live show on Friday afternoons (see below):
https://www.facebook.com/slickdeals/videos/10154513259896935/
We will announce the weekly gift card winner every Friday at 2:30pm (PT) on this stream! Don't worry if you're unable to watch, we will also be contacting winners on the social platform they posted on
Full list of requirements
Must be a registered Slickdeals user
Must be a recent deal you purchased through Slickdeals (we will verify that the deal is recent)
Must include a photo of the product out of its delivery box (it doesn't need to be out of its packaging though!)
Tag @slickdeals to make it easier for us to find you
That's it!
Our editors strive to ensure that the information in this article is accurate as of the date published, but please keep in mind that offers can change. We encourage you to verify all terms and conditions of any product before you apply.