Spotlight: Edye Benedict – Winner #2 of Slickdeals Saves U! Scholarship
Congrats to Edye for being the other winner of the Slickdeals Saves U! scholarship.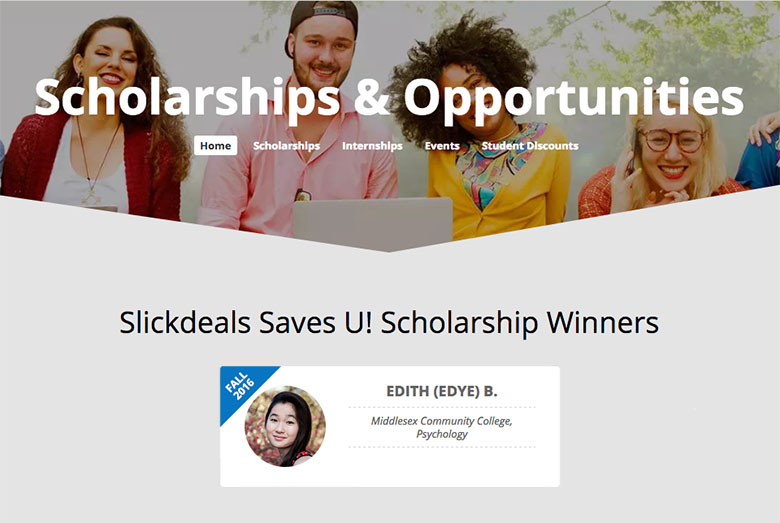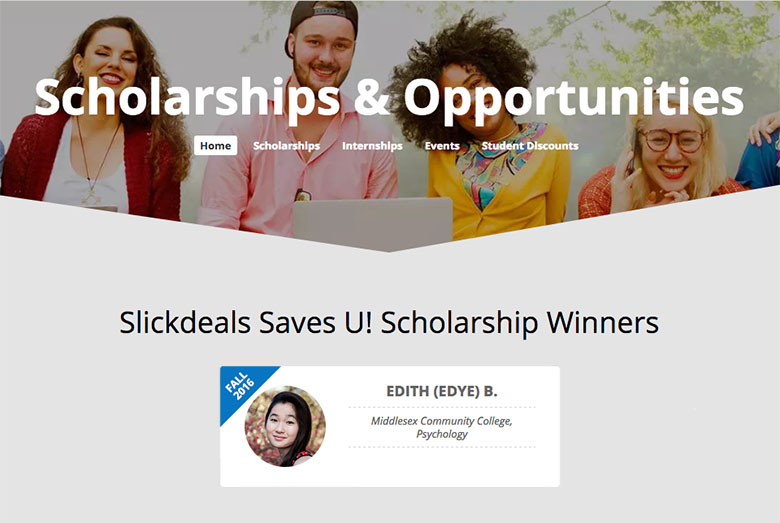 Edye was one of the winners of our Fall 2016 Slickdeals Saves U! Scholarship contest and we were happy to get the opportunity to chat with her about her college plans at Middlesex Community College.
How will winning the Slickdeals Saves U! Scholarship help further your educational goals? I had intended to go to Amherst, but the bill was too high and my family couldn't afford it. So I made the decision to go to community college. Spent my gap year working so I could pay my way through the first 2 yrs of education. Graduated in 2015 from high school and decided that I wanted to take a gap year so I could work and save money and have some experiences before going to college. Hit the ground for 2 months, then went to Singapore for 2 months and did an internship at the Singapore American school. Came home and have been working at since. I worked at a Preschool as a floating teacher, mostly with toddlers 1- 2 years old in 9-10 hour shifts. Winning the scholarship means my entire first year is free! Right now I'm pretty self-sufficient financially. I hold myself accountable for all the money I spend and towards my education
What are your career goals for the future? Very up in the air. For a long time, I wanted to do psychology and I had my registration and I've been interested in business (Management and Marketing). Changed my major to general liberal arts and sciences. I would love to do research but would also love to do project management. I'm extremely organized. I started an online magazine. It's my pride and joy. Written by students for students.  Focuses on issues that face students. My coeditor realized that there is nothing out there related to issues for students. Academics. Mental health. Studying skills. How to write an essay. How to navigate the social world. All online. Every 3 months we publish an issue with 10 articles and layouts.
Where do you see yourself in 5 years? Planning to get my bachelor's in 4 yrs in Psych or from the Eisenberg School of Management (UMASS).  In general, I just want to be a motivated individual. Working hard at something I'm passionate about. I have a lot of ambition and high standards. I want to be happy and  passionate about whatever career I choose. I do want to go to grad school.
Tell us about the best deal you ever scored for school. I just always get the least expensive school supplies that I can. I get notebooks from pharmacies like CVS because they are just notebooks. I complied all my school supplies that will last myself 4 years. I have enough. It doesn't matter that it's not pretty.  Staples is good too with their back to school sales.
What do you like to do for fun? The magazine is my biggest extracurricular. I like hanging out with friends but haven't had much chance since I've been working. I enjoy self-studying, doing schoolwork, learning new things and babysitting. I'm also teaching myself CLEP calculus because I'm hoping to take the CLEP exam to get credits for school for that class.
Our editors strive to ensure that the information in this article is accurate as of the date published, but please keep in mind that offers can change. We encourage you to verify all terms and conditions of any product before you apply.