Valve Confirms That Steam Deck Won't Receive Any Exclusive Games
Though there won't be exclusives, developers can still optimize their games for the handheld.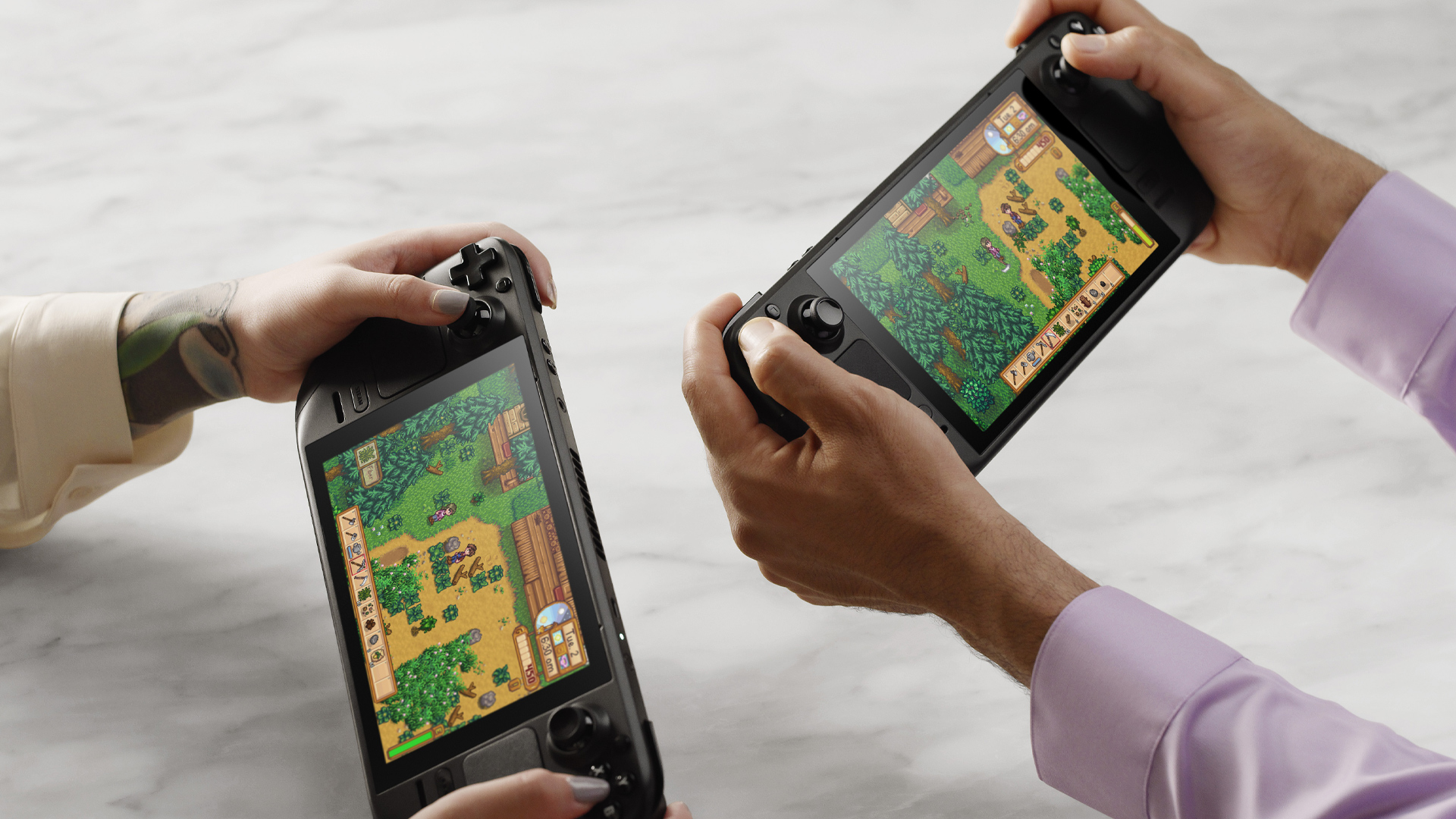 Steam Deck is arguably one of the most exciting new products arriving in 2022. But Valve wants to remind fans that it's not a new gaming ecosystem. Specifically, Valve has officially put to bed rumors that games would be developed exclusively for Steam Deck. Anything you can play on the handheld console you'll be able to play on a standard PC.
The news comes from the updated Steam Deck FAQ page, which helps developers discover the finer points of making games for Valve's upcoming product. Since Valve is giving teams the tools required to optimize their currently existing portfolio for Steam Deck, some were wondering if Valve would be interested in exclusive Steam Deck games.
The answer? An emphatic "No."
"No, that doesn't make much sense to us," reads the updated FAQ. "It's a PC and it should just play games like a PC."
The discussion of Steam Deck exclusives became a hot topic when rumors of a new Half-Life game hit the web. Supposedly, the game would be used as a way to show off the power of Steam Deck — although Valve's above statement makes it clear anything in development won't be exclusive to the handheld.
The FAQ page also talks about games becoming "Deck Verified," which will let players know it has been optimized for play on Steam Deck. That doesn't mean the title is exclusive to the platform. Instead, it denotes that the developer has gone through the process of optimizing its performance. It also signifies controller support and legibility for the small screen. In other words, games won't be exclusive to Steam Deck. But they can earn a "Deck Verified" tag by ensuring they perform well on the handheld.
Steam Deck Delays, Details, and More
While it's great to hear Steam Deck won't fragment your PC gaming catalog, last month we learned that Valve had delayed its release. Instead of launching this month, the first batch of handhelds won't arrive until February 2022. To combat that bit of bad news, Valve and AMD stepped forward with more details about the hardware powering the device — and there's a lot to be excited about.
A custom AMD chip called Aerith SoC with a four-core, eight-thread Zen2 CAPU and RDNA 2 GPU will do most of the heavy lifting, allowing you to play just about every game in the Steam catalog at stable frame rates. It's also been optimized for consistency, so expect to pull around eight hours of life from the battery before needing a recharge. Developers can even use different texture packs for Steam Deck compared to standard PCs, reducing their file size and letting you store more games.
Everything we know about Steam Deck indicates it should be a home run when it arrives next year — even if we have to wait a bit longer than expected to get our hands on it.
Load Up on These Cheap PC Games While You Can
Steam Deck's launch is still a few months away, but now is a great time to start loading up on games. Several titles continue to be discounted as Cyber Monday deals linger on the market, and since the platform can play more than just games in the Steam library, there are plenty of titles you'll want to check out:
And make sure to set up a Deal Alert with the Steam Winter Sale just around the corner. We'll let you know if any games you have your eye on go on sale.
More to consider:
Our editors strive to ensure that the information in this article is accurate as of the date published, but please keep in mind that offers can change. We encourage you to verify all terms and conditions of any product before you apply.