These Super Bowl Food Deals Can Save You Tons on Sunday
From pretzels to wings to cupcakes. Sweet deals on all your favorite grub. Even beer.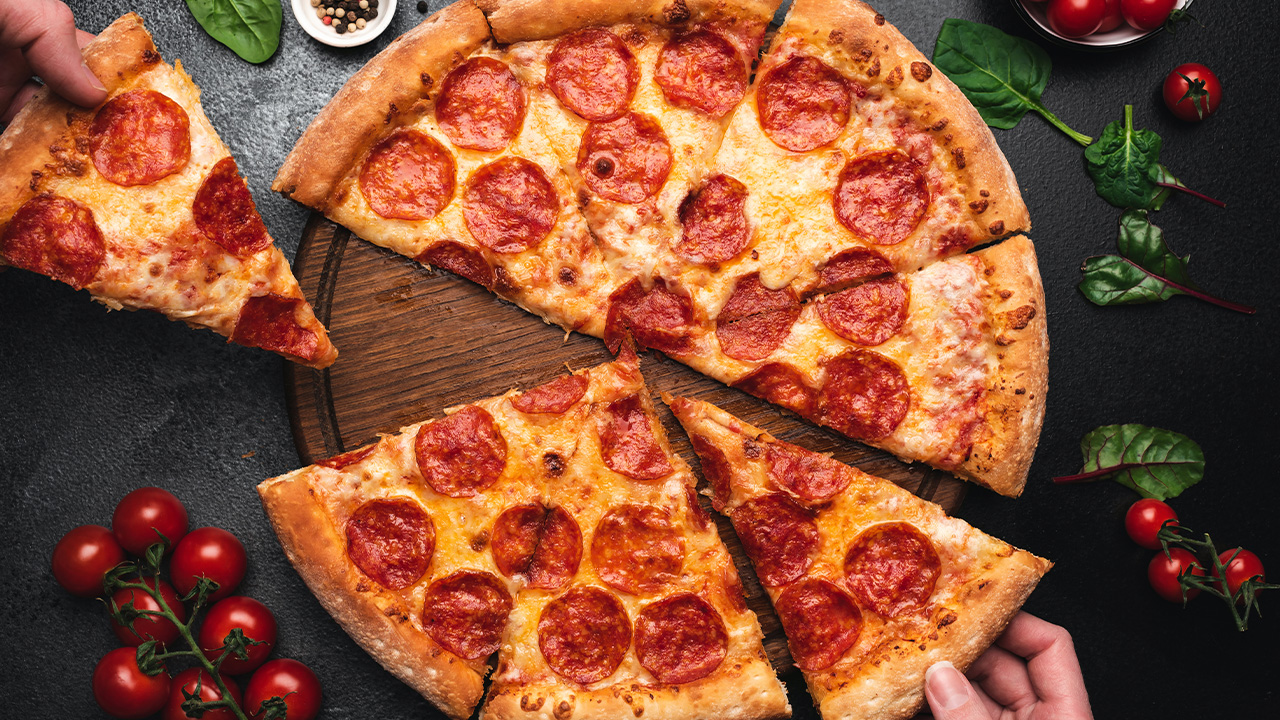 Whether you have a squad of die-hard fans or a crew that's simply in it for those star-studded commercials, the Super Bowl is best enjoyed in group settings. And with tons of TV grub on hand.
With the 54th annual Super Bowl here, it's time to step up your game and start planning the ultimate party. Rob Gronkowski may have given us tips on how to throw an amazing shindig, but as bargain enthusiasts, Slickdeals is here to provide you the low down on all the top food deals and sales for game day.
From can't-miss takeout to pizza deals, scroll through to check out everything you need at the lowest prices possible. Go ahead and grab it all in time for the kickoff! Calories don't count on birthdays and while watching football (a little known fact.)
Super Bowl Party Food Deals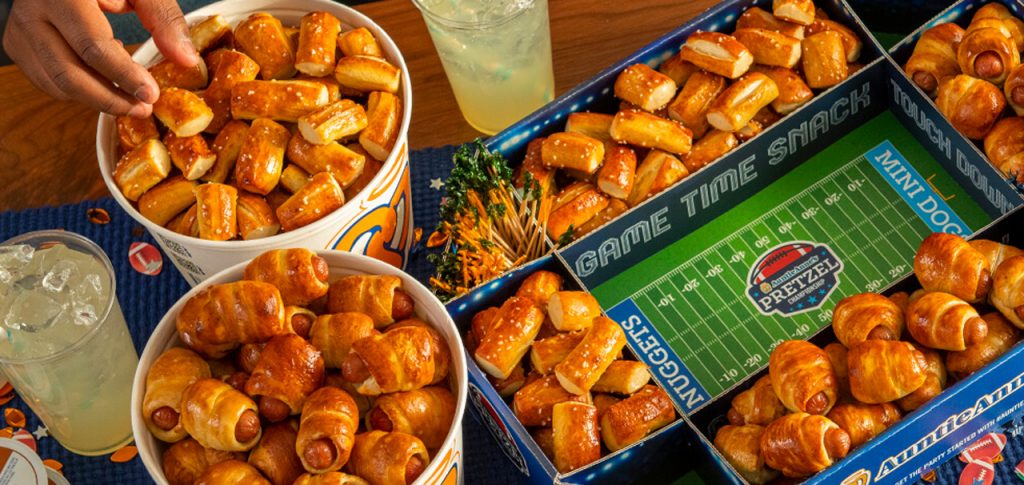 Auntie Anne's Game Day Pretzel Pack
It's crucial to have something to munch on throughout the game, especially if your team is down. Auntie Anne's pretzel bites make the perfect snack (and at $45, you get an adorable limited-edition stadium bucket filled on all sides with up to two pretzel flavors of your choice and 10 assorted dipping sauces).
But that's not all. All customers ordering online for the first time will receive $25, making this something you definitely shouldn't pass up.
PDQ
PDQ's BOGO deal is back in honor of Super Bowl LIV. If you order a 25- or 50-count chicken tenders platter, you'll get your second one for free. This promotion is valid for pickup only—and remember, all locations will close early at 9 p.m. Do yourself a favor by calling ahead and reserving your order early.
McAlister's Deli
Having a restaurant make all the food for your party will make life a whole lot easier, so do it. Plus, with promo code BIGGAME2020, you can get $15 off catering orders of $100 and above. In other words, start adding tasty trays to your cart ASAP.
SunChips
On average, SunChips cost around $3 a bag. This deal at Target gets you three for only $6, which basically makes the third one free. Stock up for the party and throw in a few for afterward.
Panda Express
Save at Panda Express with the promo code SCOREBIG to save $10 on one family feast order. The feast includes two large sides and three large entrees, so it's certainly enough for several people.
Slim Chickens
Slim Chickens knows that no party is complete without one of its trays. In honor of the big game, customers can use promo code BIGGAME accordingly for 15% off the restaurant's super party trays. Whether it's wings, chicken tenders or mac 'n' cheese you're after, you'll find all your favorite comfort foods at this hot spot.
On the Border
Are your pals craving tacos or burritos? Then On the Border needs to be on your radar, because all online orders of at least $150 will get 15% off. Just don't forget to type in FIESTANY for the discount.
Super Bowl Pizza Deals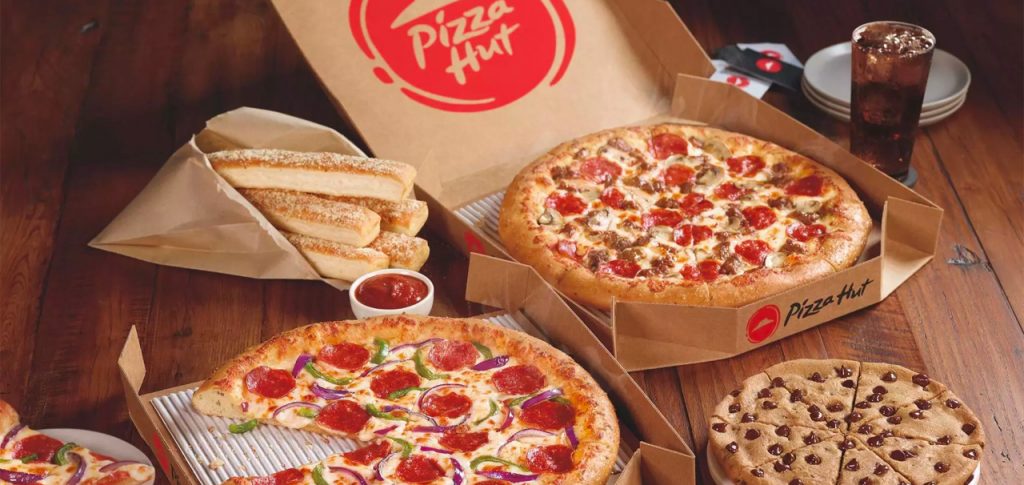 Pizza Hut
You can't go wrong with serving pizza at any party. Regardless of how many people you have coming, make a play for Pizza Hut's everyday deal, which includes a large three-topping pizza for merely $9.99. Now that's a steal.
Papa John's
The popular pizza chain has a similar promotion, except a large is $6.99, and it's available for carryout only. For more elaborate specialty pies, it's going to cost you $9.99.
Cicis
If you have friends who all want different things on their pizzas, head to Cicis. You can carry out three large one-topping pies for $15 with this coupon. You can also get a 50% discount on desserts with any pizza purchase online by entering promo code 80026 at checkout.
Super Bowl Takeout Deals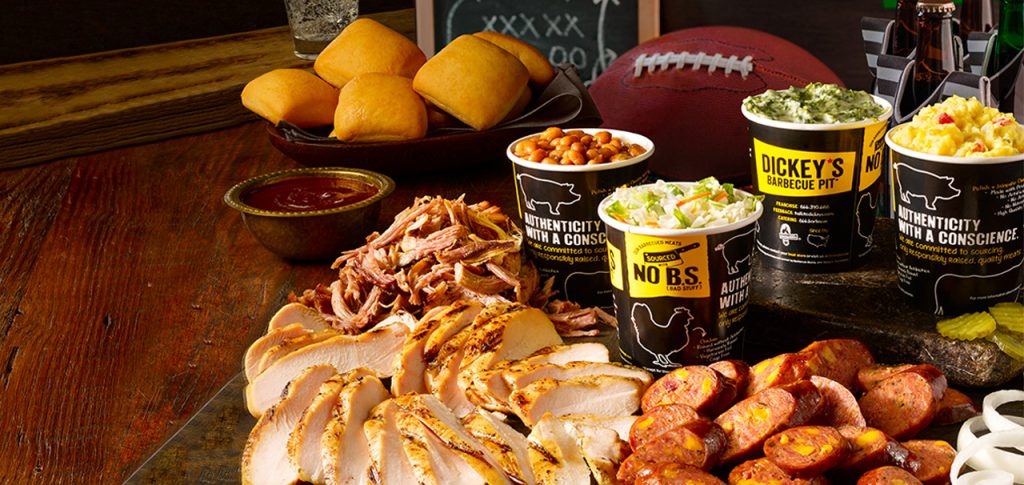 Dickey's Barbecue Pit
Placing your order with Dickey's Barbecue Pit has never been so easy. You can choose what you want online or download the restaurant's app. The best part? Going with these options automatically gets you free delivery.
Texas de Brazil
You may enjoy spending hours sampling all the quality meats at this all-you-can-eat steakhouse, but just remember that there's a takeout option. Now through Super Bowl weekend, everyone can intercept 20% off all takeout orders from Texas de Brazil. Enjoy it while it lasts.
Super Bowl Wing Deals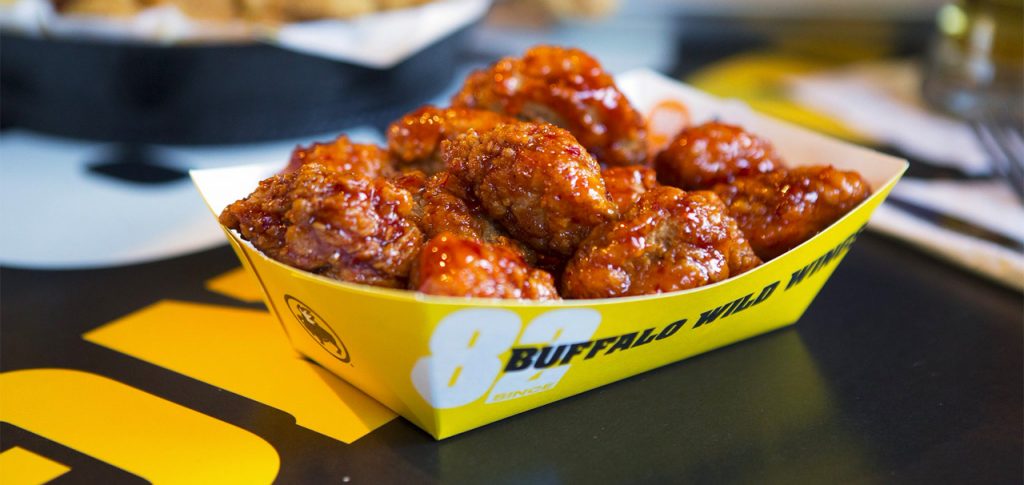 Buffalo Wild Wings
Your party may be the main priority, but mark those calendars for February 17th. Buffalo Wild Wings is ready to give America free wings if and only if the game goes into overtime. Yup, it's true. However, it doesn't mean an endless amount.
With this promotion, each customer will be allotted one complimentary boneless or traditional snack-size portion—which is five or six wings—from 4–8 p.m. This offer will be available for dine-in and is limited to one per customer while supplies last.
Wing Zone
You'll feel like you reached the end zone for a touchdown with this Wing Zone special. For $55, football fans can get 30 boneless and 30 original wings in two flavors along with four ranch or bleu cheese dressings. Jot down code 2173 and be sure to include it when you order online.
Make note of other offers below:
50 boneless wings (2 flavors) for $43 with code #2171
50 original wings (2 flavors) for $49 with code #2172
100 boneless wings (2 flavors) for $79 with code #2174
100 original wings (2 flavors) for $95 with code #2175
Super Bowl Drink Deals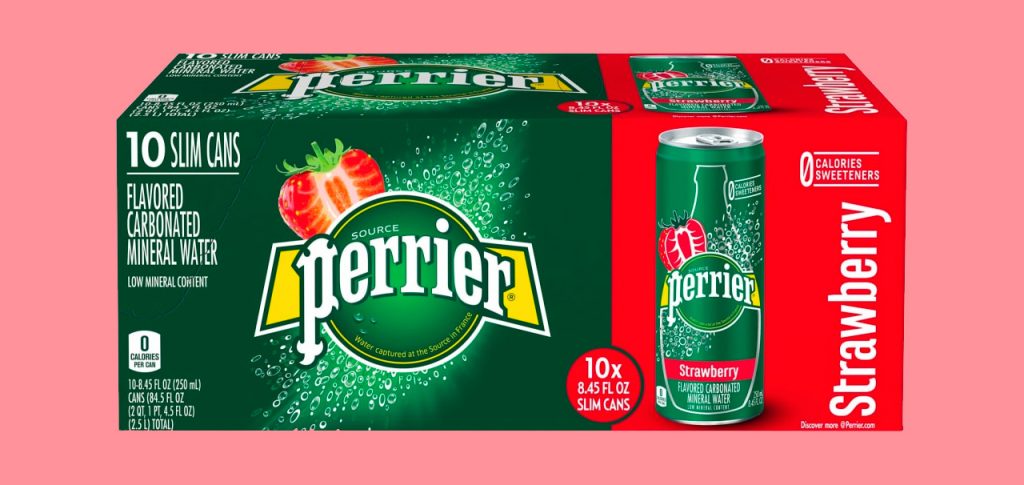 Perrier
Follow the players' lead and make sure your guests are staying hydrated. In addition to tap water, kick things up a notch by offering everyone strawberry Perrier. On Amazon, a 30-pack of 8.45 fl. oz. cans are available for $10.96.
Budweiser
Beer is at the other end of the drinks spectrum, but it's also essential to football watching. Grab some booze and use this online rebate for up to $8 back on the purchase of one Budweiser six-pack. To make the most of the deal, have everyone go in on the rebate and set up a cooler for all the six-pack buys.
threadID: 13781123
Super Bowl Dessert Deals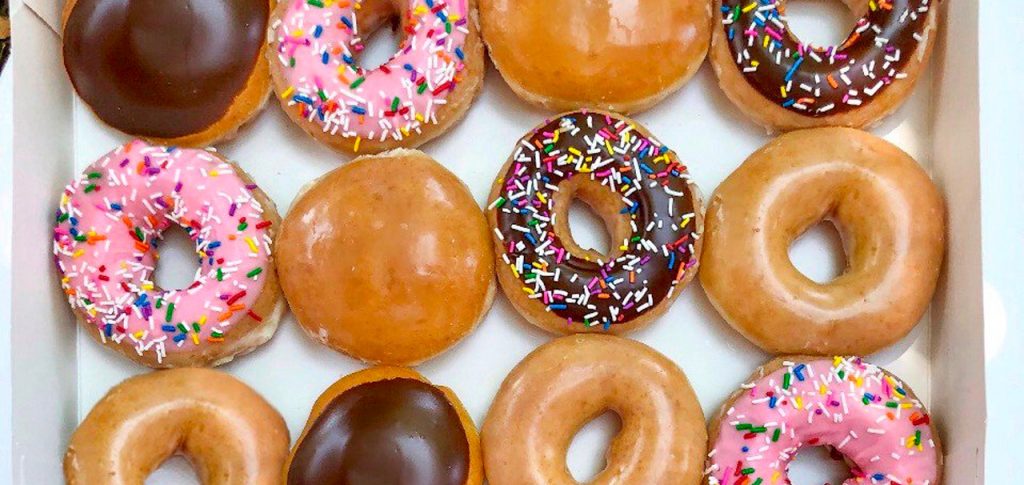 Krispy Kreme
Many would argue that dessert is the most delicious part of any meal. There's nothing better than a hot, fresh-from-the-oven original glazed donut from Krispy Kreme. It appears donut lovers are in luck this season as the chain company is offering $60 worth of gift cards for just $44.99 when you shop at Costco. Buy these up and consider getting multiple dozens for your party.
Baked by Melissa
This in-store steal goes out to New York and New Jersey residents with a Baked by Melissa location close by. The adorable bakery that sells bite-size cupcakes is giving football fans $10 if they purchase two Super Bowl packs. Each pack has 25 mini cupcakes, but in total, you'll only pay $50 thanks to the discount.
UP NEXT:
We want to make sure you get the best deal! Our editors strive to ensure that the information in this article is accurate as of the date published, but please keep in mind that offers can change. We encourage you to verify all terms and conditions of any financial product before you apply. Also, please remember this content wasn't provided, reviewed or endorsed by any company mentioned in this article.