Here's Why You Shouldn't Wait to Shop on Black Friday
At Slickdeals, we see Black Friday-style savings year-round!

Black Friday is, undoubtedly, the easiest time of the year to find savings on a wide range of products. And with messaging from retailers like "doorbuster!" or "lowest prices of the season!", you might be led to believe that it doesn't get much better than Black Friday.
But any seasoned Slickdeals user will be the first to tell you that while November has the most number of deals, it's by no means the only time of year to find the lowest prices on the products that you love. Were you jazzed about the $24 Black Friday price for the latest Amazon Echo Dot? Well, it's only $20 now, just a few weeks after what's supposedly the "best time to shop."
Don't get me wrong — Black Friday is still an awesome made-up shopping holiday filled with opportunities to save money. We're just not buying into the hype that no other sales throughout the year can compare.
To better illustrate our point, we've gathered this year's most popular Black Friday products, and made our very own "Don't Wait for Black Friday" ad scan. Just look at all the savings to be had throughout the year!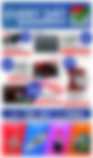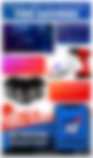 Join the millions of savvy Slickdeals shoppers by registering for a free user account. You'll receive personalized deal recommendations, get instant notifications for discounts, and be able to take advantage of exclusive rebates.
Bring the savings with you everywhere by downloading the Slickdeals mobile app.
---
Any product or service prices/offers that appear in this article are accurate at time of publish, and are subject to change without notice. Please verify the actual selling price and offer details on the merchant's site before making a purchase.