Documenting Tinder's Secret Love Affair with Esports
Let's play a love game.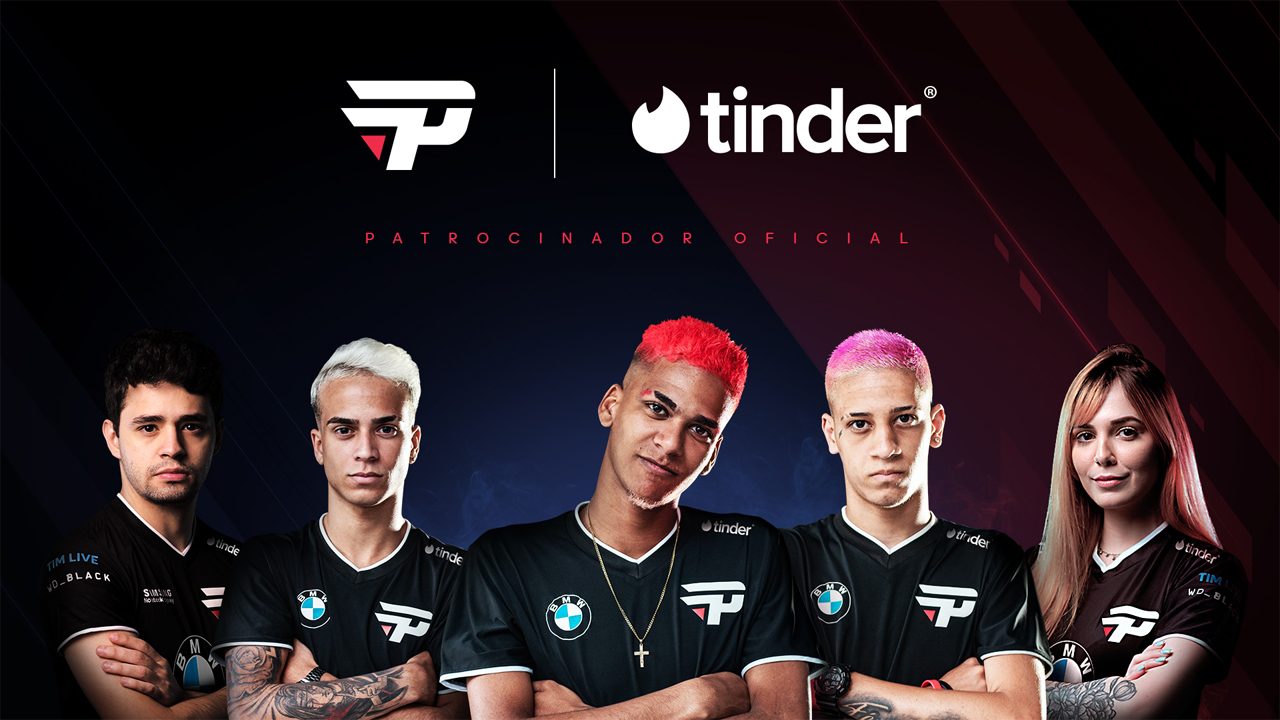 In a community as tightly-knit and collaborative as Esports, no one likes a sore loser —  it's all love here. That's why it's not completely shocking to learn Brazilian Esports organization paiN Gaming has partnered with an unlikely new sponsor — Tinder. Yes, that Tinder, the geolocation-based dating application.
Now that professional-level gaming has received the seal of approval from the internet's most popular dating app, jokes about gamers being woefully single and "living in mom's basement" should be permanently put to rest.
While Tinder has not yet committed to setting up these professional Free Fire, Counter-Strike: Global Offensive, Dota 2 and Clash Royale players with hot dates, the company is aiming to develop content in partnership with the paiN organization. As of now nothing is set in stone, but it sounds like paiN will be offering premium Tinder Gold codes as part of its promotional strategy. And since paiN Gaming is already partnered with Coca-Cola, Razer, WD Black, TIM Live and BMW, the team's jerseys will now enjoy the handsome addition of the iconic Tinder flame.
This isn't the first time Tinder has catered to the Esports demographic. In June 2018, the app sponsored another Brazilian Counter-Strike team, Made In Brazil (MIBR). Brazil has been identified as a major target market for Tinder, and the burgeoning Esports community is an effective way to reach out to technologically-inclined young people who might be interested in using the app (and having access to its premium features). Fans and competitors who subscribe to premium Tinder services are eligible to enter exclusive sweepstakes and win limited-edition merch. It's safe to say the love is real.
Game Deals for Lovers
While we haven't found any hot deals on true love or Tinder Gold memberships, there are a few game-related sales to help you pass the time until someone swipes right.
Do you want the newest titles but don't want to pay the new-release premium? Set up a Deal Alert and we'll let you know when the games you want go on sale within your preferred price range.
Up Next: Walmart Wants to Become Your Esports Destination
Have a look at this hot video games deal from our Frontpage:
Search URL: https://slickdeals.net/newsearch.php?firstonly=1&pp=20&sort=newest&rating=frontpage&filter%5B%5D=517898&filter%5B%5D=532320&filter%5B%5D=525784&forumid%5B%5D=9&hideexpired=1&r=1
Our editors strive to ensure that the information in this article is accurate as of the date published, but please keep in mind that offers can change. We encourage you to verify all terms and conditions of any product before you apply.