New Survey Shows Each State's Face Mask Usage
A new study commissioned by Slickdeals shows the face mask wearing habits of different states during COVID-19.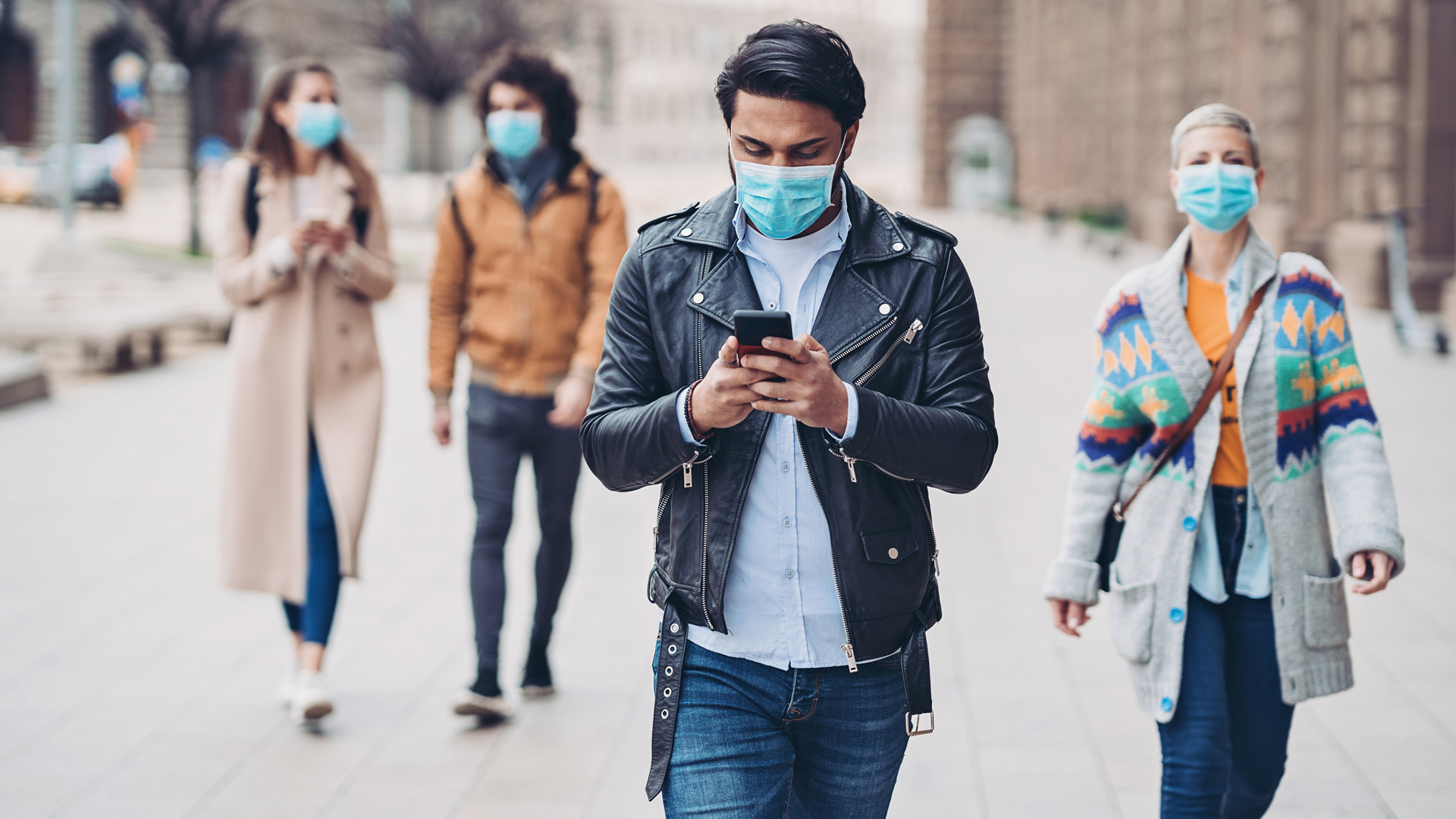 The COVID-19 pandemic and the wearing of masks has spurred a number of different responses from statewide governments, as well as the people these governments serve. A new survey commissioned by Slickdeals and conducted by OnePoll asked 5,000 Americans just what their mask-wearing habits were, and the responses were as diverse as one might expect from a nation of 50 individual states.
One hundred people from each state were polled about whether they wear a mask in public, required by law or not. Numbers range from Rhode Island's 96% of respondents saying they wear a mask every time they go out to Wyoming and South Dakota's 54%.
According to the survey, the top three mask-wearing states were Rhode Island (96%), Connecticut (95%), and Hawaii (94%). The three states who had the fewest number of people wearing masks were Wyoming (54%), South Dakota (54%), and North Dakota (66%).
Reasons for wearing masks also differed from state to state. For instance, while 84% of Texas respondents said they wear a mask when in public, 46% said they wore that mask only because it was required by law. Respondents from Ohio felt similarly, with 83% wearing masks and 43% doing so solely because it was mandatory.

However, certain similarities did emerge among those in the poll who always wore a mask in public. According to the survey, those who wore masks were more likely to "call savings a top priority" than those who didn't. For many, this cost-conscious mindset translated into an online search for their face covering.
According to Johan Mengesha, Senior Editorial Director for Slickdeals, "In April, [Slickdeals] saw a 423% month over month increase in search volume for the term 'face mask' on our site, and we've continued to see a high volume since that time. California and Ohio, both which reported high usage of masks, were the top two states from where these searches originated."
But those searching for masks weren't satisfied with the first product they could find. Instead, they were interested in seeking out the best mask for the best price, as predicted by their savings-focused habits. For those who would be wearing a mask every time they were in public, the right purchase was worth researching.
Says Mengesha, "During unprecedented times, we've witnessed [Slickdeals] users connect with each other to share information on what to buy and where to buy it for the best value, including items such as face masks. Our editorial team recently reported on some of the most frequently asked questions posed by our community including fit, comfort, material and whether or not they would fog up your glasses. We found that it's worth spending a few extra dollars on a reusable mask to be more comfortable, and that opting for a mask with a nose wire will reduce the chance of foggy glasses."
vhzvlywGzwc
Our editors strive to ensure that the information in this article is accurate as of the date published, but please keep in mind that offers can change. We encourage you to verify all terms and conditions of any product before you apply.