Sponsored
Here's How Quickly a Walmart+ Membership Can Make Your Life Easier
Walmart+ is a different kind of membership that also helps members save a ton of time and money.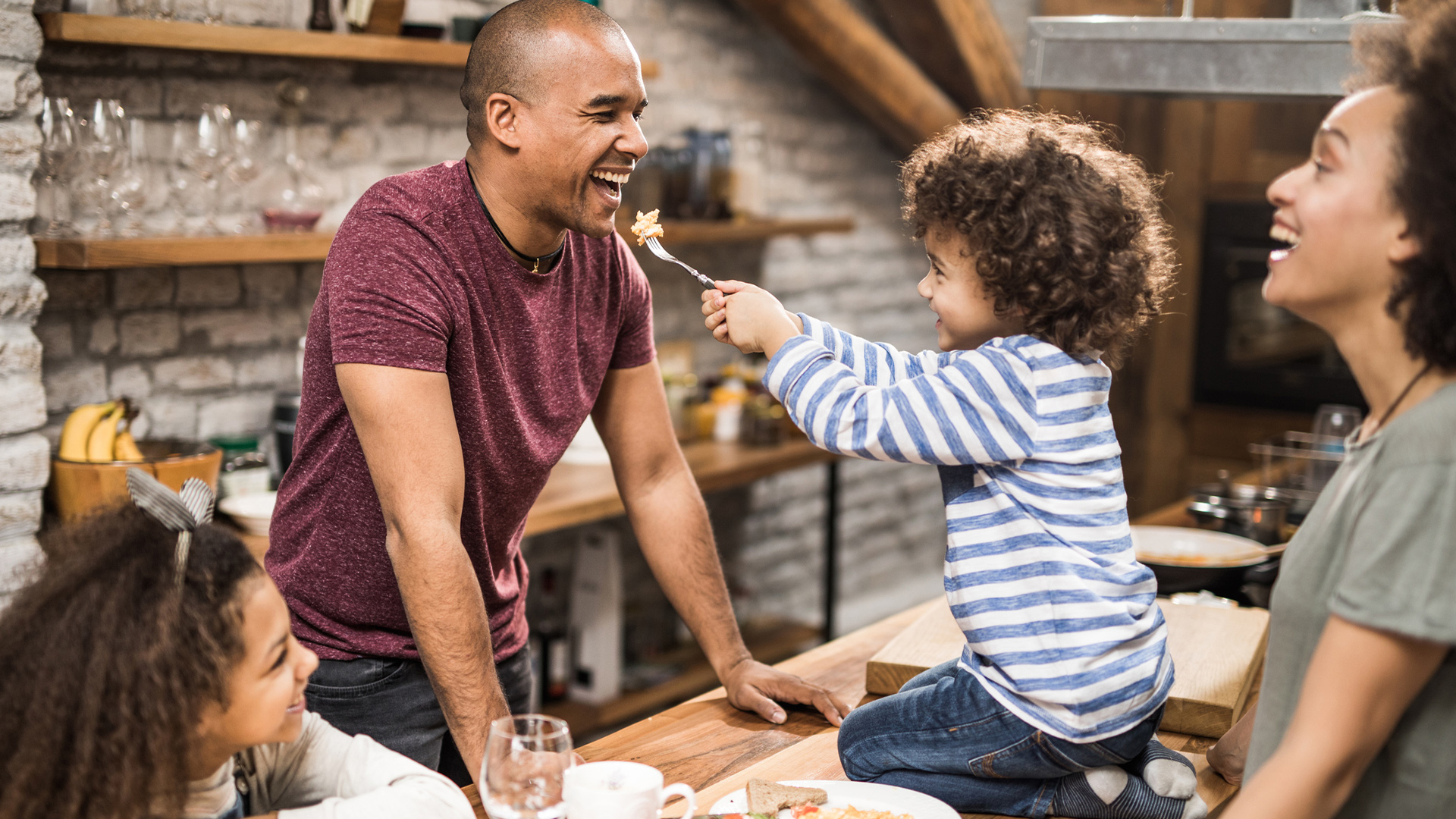 You know what they say, "time is money" and Walmart can save you a lot of both. And now thanks to the retailer's recent launch of Walmart+, a different kind of membership, things have gotten even faster, more convenient and extra affordable. With life getting more complicated nowadays, it's refreshing to have a service you can count and so helpful that a membership can pay for itself.*
A Walmart+ membership costs $12.95 month-to-month, or you can save about $57 by paying $98 upfront for an entire 1-year membership. Both options give you access to free unlimited delivery on groceries to gadgets, same-day and all at the same everyday low prices you love.
On top of the savings for an annual membership, just imagine the time and gas you'll save from no longer driving to the store (unless you want to since we still love discovering great deals at the local Walmart or cruising their latest seasonal aisles for holiday inspiration).
It may not seem like a lot at first, but over a few months, the time and money saved by utilizing Walmart+ unlimited free delivery all add up. Plus, isn't it better to pick and choose what you want to eat from the comfort of your couch?
Ahead are other ways a Walmart+ membership can make the errand of getting groceries a breeze. This move will be great for your finances and mental health. Trust us, your wallet and mind will thank you.

*Annual plan only. Calculated based on 52 weeks and based on the $7.95 delivery fee. Pays for itself in just two deliveries.
A Guide to Walmart+ Membership Cost and Benefits
Have more time for yourself.
Unless the grocery store is within walking distance, picking up food every couple of weeks isn't exactly ideal. Walmart+ can save you 2.5 hours per week* with its free unlimited delivery service.
*Savings based on 3 store trips per week. Excludes time spent shopping online. $35 min. order. Restrictions apply.
Order less takeout.
Apparently, the U.S. population spends an average of $3,459 on takeout. We get it. You're exhausted and the last thing you want to do after a long day is cook, but the amount you're spending alongside tips and delivery fees is probably not worth it.
Since Walmart+ can also make it so your groceries show up at your front door, you'll have more time to create home-cooked meals you actually want to eat. Additionally, creating a meal plan for yourself will allow you to stay healthier and keep track of your budget better, which are major benefits all around.

Waste less food with unlimited deliveries.
Did you toss any groceries that went bad this week? Join the club. Americans reportedly throw out nearly $54 worth of spoiled food each week, which adds up to around $2,798 a year. With Walmart+, you can avoid this waste of time (you had to buy those items to get those items), money and food with membership's unlimited deliveries with just a minimum order of $35.
Since you can order as much as you want as often as you want and it'll arrive as soon as the same day, why not just plan out exactly what you need every few days or even every day? If you cook and plan out all your meals, you'll waste less and as a result, save more.
Avoid impulse buys.
Do you often go to the grocery store right before you have to make a meal? That may be convenient, but since you're hungry, you won't be able to resist buying more than you intended.
In fact, Slickdeals' recent poll of 2,000 Americans revealed the average person can spend $2,100 on impulse buys a year. While not all of those purchases are on groceries, to avoid these extra costs, using shopping lists along with your Walmart+ membership is an easy way to reduce that amount since you're only buying what you know you need at one time.
Just scan it.
Another huge membership benefit to joining Walmart+ is exclusive access to the brand's scan & go feature on the mobile app. For those who enjoy the act of shopping in Walmart stores but still want a way to do the task in half the time, Walmart+'s scan & go is the way to go.

With scan & go, you'll be able to scan all the items you want while in any Walmart store and simply pay on your smartphone. This way, you'll be in and out in no time, and it's also a seamless way to maintain social distancing away from other shoppers.
Finally, Walmart is (almost) everywhere.
Between the 1,500 U.S. locations participating in Walmart+, there's no doubt that customers countrywide will be able to get what they need. One of the advantages of Walmart is its strong network of stores, so no matter where you're living, you'll likely be able to take advantage of the membership benefits.
In case you have neighbors, friends and family who all want to save, you may want to encourage them to also try Walmart for their own weekly grocery shopping to save even more. According to the Walmart website, for every friend or family member who has never purchased on Walmart Grocery, once they complete their order, you'll receive a $10 promo code for your next order. Imagine if you get everyone you know to try Walmart Grocery just once —you'd only need 10 friends or family members in order to cover the cost of your new Walmart+ membership (for the annual fee of $98).
Slick Tip: Naturally, Walmart looks out for everyone by offering a free 15-day trial of the service. All you have to do is submit your address to ensure the Walmart+ benefits in your area.
Up Next: 
Our editors strive to ensure that the information in this article is accurate as of the date published, but please keep in mind that offers can change. We encourage you to verify all terms and conditions of any product before you apply.