Walmart's Gearing Up to Launch an Amazon Prime Competitor Called Walmart+
The service aims to undercut Prime's grocery delivery service, but it will eventually include many more perks and benefits.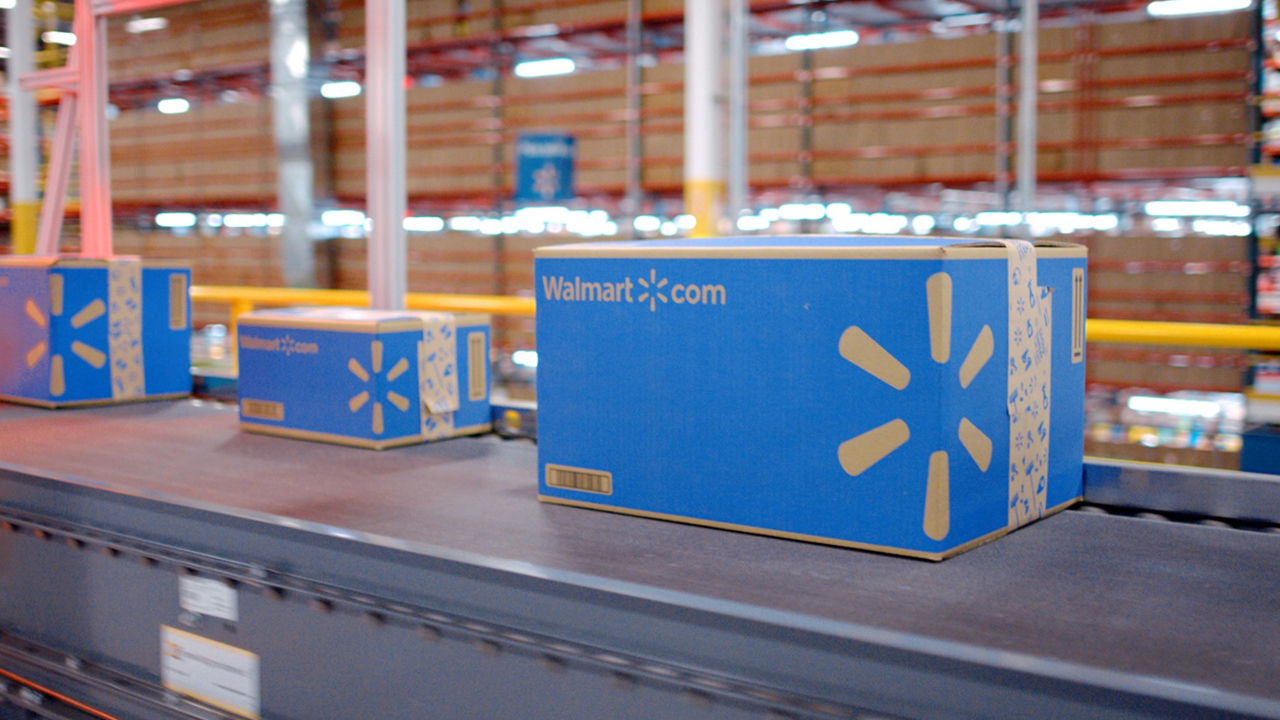 Walmart has announced its own version of Amazon Prime, which will be called Walmart+. This move is assumedly an effort to carve out more room in the membership-based online shopping space.
If you've been out shopping recently, this news should come as no surprise. Amazon Prime has been a nightmare for big box stores since the service launched in 2005, and judging by the 22+ locations Walmart closed last winter, the problem hasn't gotten better with time.
Walmart+ will be a paid-membership program similar to Amazon Prime, with subscribers getting access to exclusive deals and perks. The service is rumored to be replacing Walmart's current Delivery Unlimited service, which offers unlimited grocery deliveries for $13 a month (or $98 per year). At this time, it's unclear whether Walmart+ will come at a similar price, but staying under the $100 annual mark would definitely give the new service a leg up against Prime, which costs $119 per year.
What to Expect from Walmart+
So, what exactly do you get with a Walmart+ membership? Like with Amazon Prime, you'll be able to access all sorts of exclusive deals and discounts from Walmart. On top of that, Walmart is hoping to offer some perks that Amazon does not. For one, Walmart+ will offer exclusive discounts on prescription drugs. Members will also be able to save on gasoline at select gas stations and in-store shoppers will be able to access an all-new scan-and-go system that aims to expedite the checkout process. Since Walmart still arguably has a leg up over Amazon in the physical retail space, it'll be interesting to see if this will lead to a more seamless physical/digital shopping ecosystem.
Where Walmart+ really stands out against Amazon Prime is in the grocery department. Walmart is hoping to undercut Amazon by offering free grocery delivery at a much lower price, which would really help close the gap between Walmart+ and Prime. Some rumors claim you'll be able to text Walmart your order and receive groceries within a few hours.
Is all of this really enough to compete with Amazon Prime? It's tough to say, and it looks like Walmart is trying to carve out its own grocery-focused niche in an attempt to keep from directly competing with Amazon. Only time will tell if Walmart+ is a true game-changer or just another misguided attempt to curb the digital retail champion that is Amazon.
Current Deals from Walmart
Walmart's success has largely been thanks to their heavy emphasis on low prices, and there's always something on sale in the big box store. Here are some of the latest deals and discounts from Walmart:
Looking for even more deals from Walmart? Try setting a Deal Alert, that way we can notify you whenever a new deal goes live.
Up Next: Walmart Wants to Become Your Esports Destination
Check out this popular Walmart deal from our Frontpage:
Search URL: https://slickdeals.net/newsearch.php?firstonly=1&pp=20&sort=newest&rating=frontpage&filter%5B%5D=5485&forumid%5B%5D=9&hideexpired=1&r=1
Our editors strive to ensure that the information in this article is accurate as of the date published, but please keep in mind that offers can change. We encourage you to verify all terms and conditions of any product before you apply.