Walmart Rewards Card Vs. Capital One Walmart Rewards Mastercard: Which One Is Right for Me?
Here's how to decide if the Walmart-only rewards card is a better fit for you.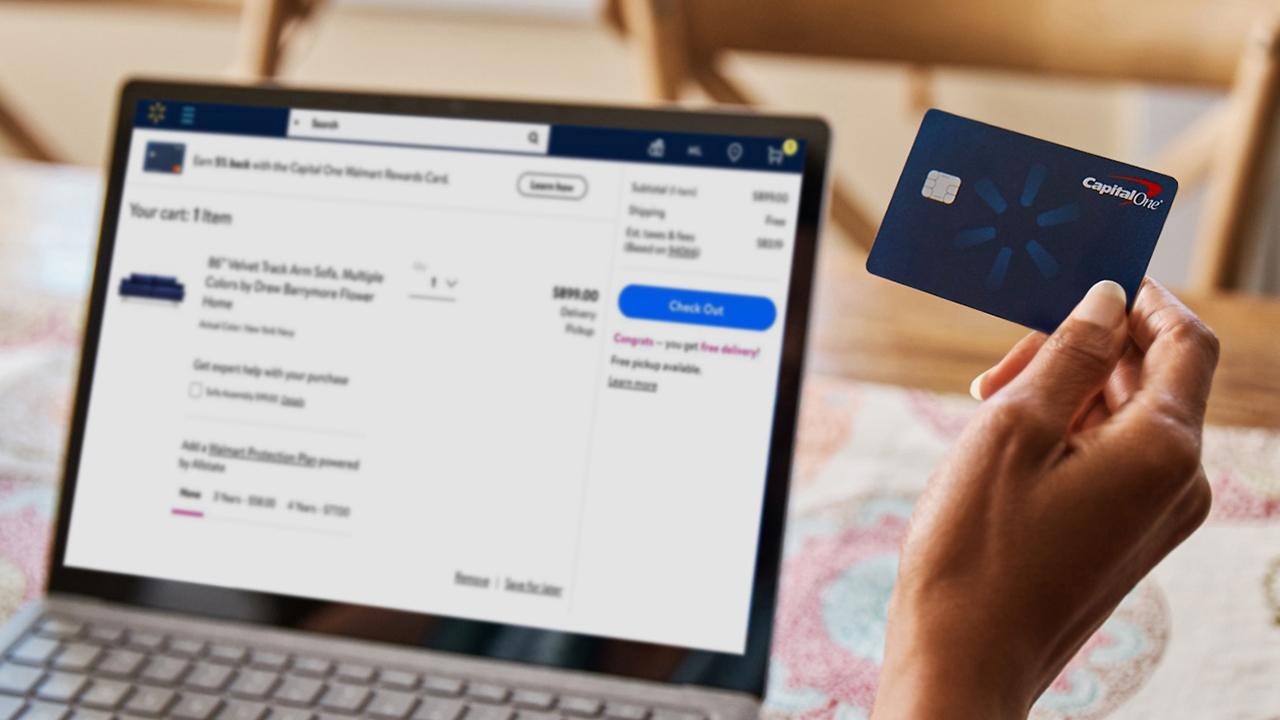 Walmart announced two new rewards credit cards in September. While there has been a lot of attention around the Capital One® Walmart Rewards™ Card, a lot of deal seekers are wondering about the lesser publicized Walmart Rewards card.
We're here to clear up any confusion surrounding the Walmart Rewards card vs. Capital One Walmart Rewards Card.
Here's how to pick the right Walmart store credit card.
What Is the Walmart Rewards Card?
The Walmart Rewards card and Capital One Walmart Rewards Card are very similar. The major difference is that you can only use the Walmart Rewards card at Walmart.
But both cards come with these perks:
5% back on Walmart.com and Walmart Grocery Pickup and Delivery purchases
Introductory offer of 5% back in Walmart stores for the first 12 months when you use your card with Walmart Pay
2% back on in-store Walmart and Murphy USA Fuel Stations
No annual fee or foreign transaction fee
The Walmart Rewards Card comes with two additional perks:
2% back on restaurants and travel
1% back everywhere else Mastercard is accepted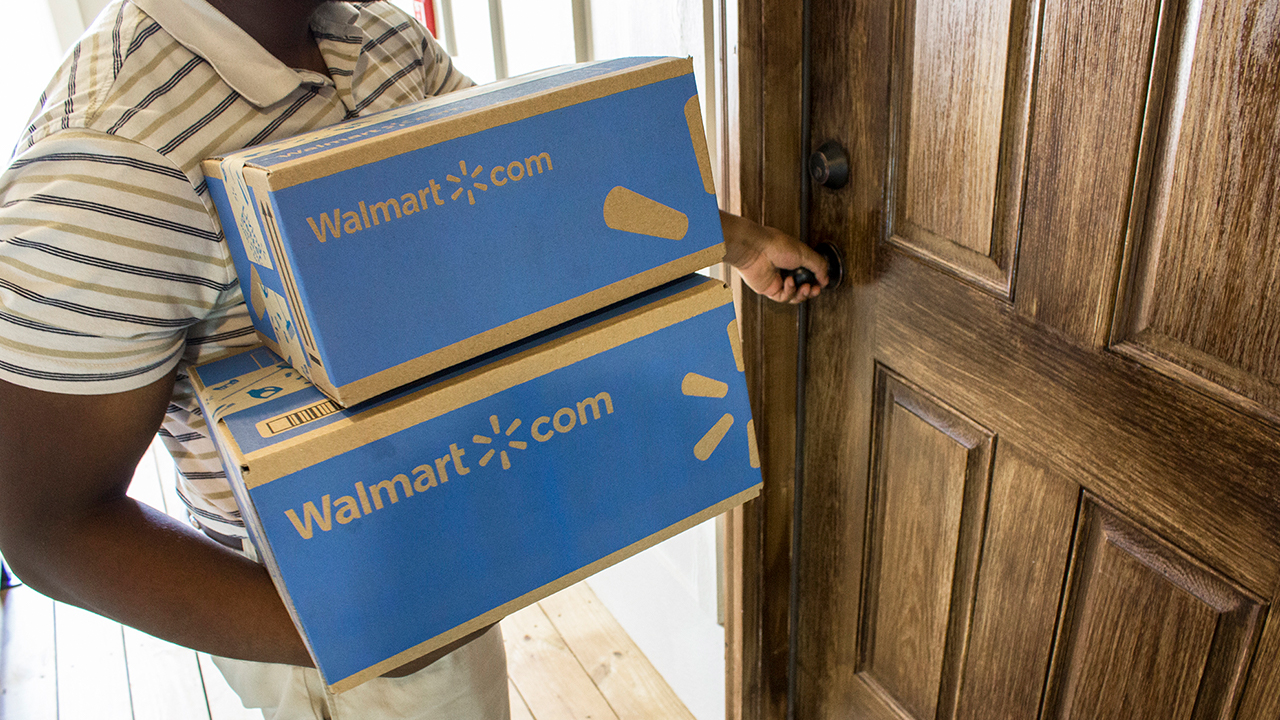 How Do the Rewards Stack Up?
Both cards see the most cash back through Walmart.com purchases, which also includes Walmart Grocery pickup services. If you regularly spend $400 per month on Walmart.com or Walmart Grocery Pickup and $100 per month on other in-store Walmart buys, your would earn about $264 in rewards per year.
Compare these rewards to other non-store cards, like the Bank of America® Cash Rewards credit card, and it is evident that neither Walmart cards are not the creme de la creme.
The above shopping scenario can earn you $120-168 in rewards, depending on what you buy through Walmart.com. The $200 cash bonus for spending $1,000 in your first three months is where the Bank of America Cash Rewards credit card puts you on top though. Paired with the card's introductory APR at 0% for 15 months, the Cash Rewards card is a better choice for larger purchases.
Which Walmart Card Is Right for Me?
When deciding which is the better Walmart card for your unique budget, three questions are relevant.
Do you want to use this card for more than just your Walmart purchases? If yes, then the Capital One Walmart Rewards Card is the way to go.
Do you have excellent credit? If no, then the Walmart Rewards card will be a better fit since its credit range for approval ranges are more flexible than the Mastercard. If you do not qualify for the Capital One Walmart Rewards Card, you might be invited to use the Walmart Rewards card instead.
Do you struggle with balancing credit card payments? If yes, you aren't alone. The Walmart Rewards card will only have your Walmart purchases on it. The temptation to swipe the card outside the store is eliminated because it will not work. Store-only credit cards can make it easier to keep track of your spending.
Want to see what other cards come with awesome perks? Head over to Slickdeals Credit Card Hub to compare the top cards for shopping and travel. There you will find reviews and offers on popular card choices.
>>NEXT: Everything You Need to Know About Walmart Grocery Pickup
While we work hard on our research, we do not always provide a complete listing of all available offers from credit-card companies and banks. And because offers can change, we cannot guarantee that our information will always be up to date, so we encourage you to verify all the terms and conditions of any financial product before you apply.