You Can Save $2,500 a Year if You Learn When Your Groceries ACTUALLY Expire
Don't be so quick to dump the food in your fridge just because it's past its sell-by date.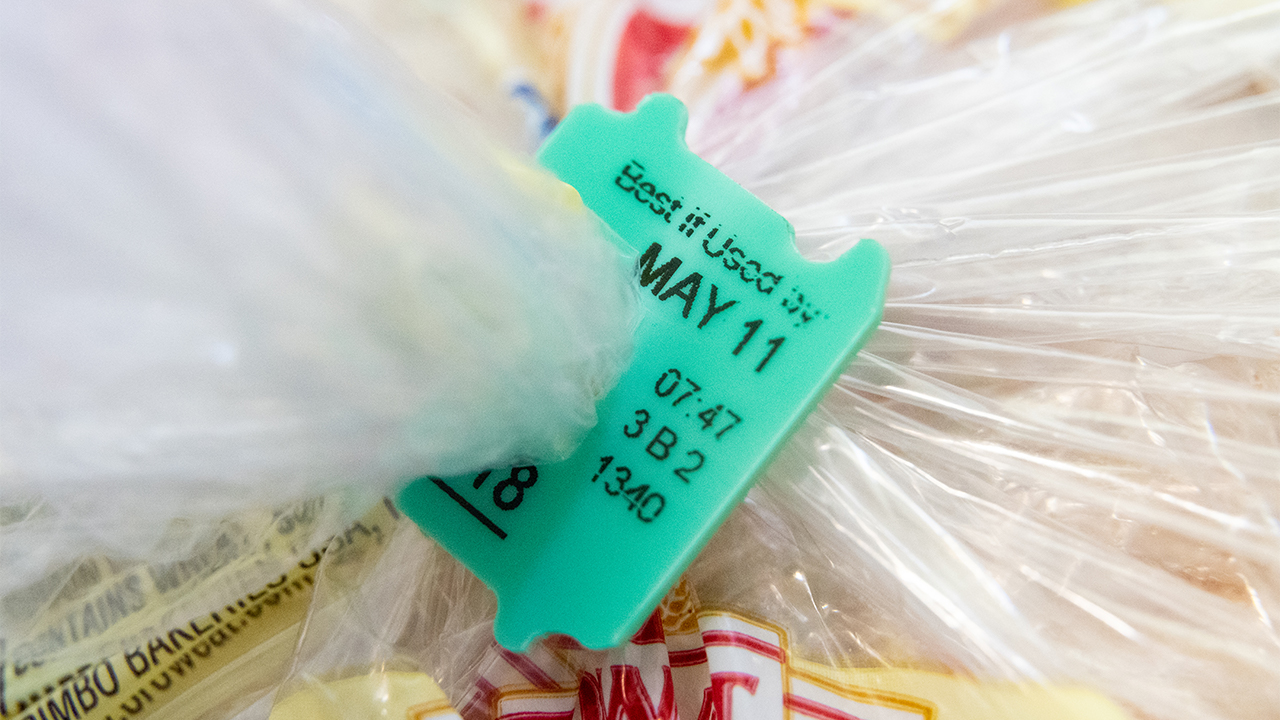 According to a recent study, the average American tosses nearly $54 worth of spoiled food into the trash each week. And that food waste adds up quickly, totally around $2,798 each year.
While some of that waste is due to spoilage, many people simply throw out groceries the minute they hit their expiration dates or look a little less than perfect. But is that really necessary? Are expired groceries okay to eat? Turns out, yes, there are many foods that can be eaten past the expiration date listed on the package.
If you're hoping to avoid any unnecessary trips to the grocery store and save money by increasing the life of the food you buy, look no further. We've examining everything you need to know about your past-date food items and how to keep them from ending up in the wastebasket.
When Do Groceries Really Expire?

Afraid to eat something that is past the expiration date? Here's a comforting thought — only three food items have true expiration dates. That's according to Toby Amidor, award-winning nutrition expert and cookbook author. Amidor explains that baby formula, baby food and milk — depending on the state you live in — have expiration dates.
"Otherwise you're talking about 'Use By' and 'Sell By' dates, which are placed on food by a food manufacturer and indicate the quality of the food, not the safety of the food," Amidor says.
She goes on to explain that, "The 'Sell By' date tells the store how long the food can be displayed for sale." You want to purchase food from the store before this date. The 'Use By' date is established by the manufacturer as the last day for the best quality.
These dates are used to ensure the quality of the item is upheld, as well as to make sure stores are regularly rotating items. Many food products will start to decline in quality after the 'Use By' date, but this doesn't mean they'll taste bad or cause safety issues. For example, I used a can of refrigerated crescent dough two months past its prime on Easter Sunday. The rolls didn't rise as much as they normally do, but the taste was uncompromised.
How to Know If You Have Expired Groceries

While you don't have to live in fear of expiration dates, all of us can recall a time we've pulled a certain produce item from the back of the fridge and discovered it looked like a DIY science project. So how do we make sure we are buying and eating fresh? Amidor has a few suggestions:
When looking for the freshness of meat, look at the color. Beef should be bright, cherry red unless it has been vacuum packed. Lamb should be a light red, while pork should be light pink for the meat and white for the fat. The packaging should be intact and clean. Additionally, check that the use-by date has not passed.
For produce, look for discoloration or blemishes. The best storage temperature for produce depends on the fruit or vegetables. For example, whole melons are best stored at room temperature, while vegetables like mushrooms and lettuce are best stored in the refrigerator.
Raw eggs are good for three to five weeks, despite having a 'Sell By' date.
Many times, expired groceries will make themselves known. If your meat has a funky smell and/or texture, then you should dump it, even if it's not past the 'Use By' date. It's just not worth the possible stomachache. Milk and milk substitutes will usually turn thick or chunky if they have been sitting in your fridge for too long. Produce will start to discolor and wilt. Bread and cheese will begin to mold.
Pantry staples like rice, pasta and canned goods can all be consumed safely several months after the 'Use By' date, though the flavor might not be as good as when you first bought them. You can help ensure their longevity by keeping your pantry items in a cool, dry place.
If you find several cans of vegetables in your garage after a rough summer, it'd best to toss them. Similarly, some items like coconut flour, nuts and almond flour can spoil and go rancid quickly in a warm pantry.
Usually, you can smell when a product goes rancid, but when in doubt, stick with the 'Use By' date for these products unless you've kept them in the fridge or freezer.  Personally, I had an unfortunate food poisoning incident from eating coconut flour past its prime.

How to Save Money on Food Waste
Even if your produce or cheese block is looking a little sad, you don't have to send it straight to the dumpster. Here are some ideas to use up food that is still good, but not top quality:
Saute or roast wilted spinach, limp carrots and more.
Dice past-prime vegetables and throw them in a soup.
Brown bananas are perfect for smoothies and bread.
Bruised apples are easy to turn into baked apple desserts or slow cooker/Instant Pot applesauce.
Cut mold spots off cheese and use it as normal.
Make hardened bread into croutons, bread crumbs or overnight french toast.
Another way to prevent weekly food waste is to rotate your food often. I loosely meal plan my week, but save two days as flexible meals to use up anything I can from the fridge and pantry before heading to the grocery store again.
For example, if I'm left with a lot of fruit, my family has smoothie bowls, or I'll use berries and apples for muffins. I turn leftover vegetables into a stir fry, or puree them and add into spaghetti sauce or soup.
Don't forget that your freezer is a valuable money-saving asset too! Use your freezer to store meat and meals you know you won't be able to use that week. You can also freeze things like:
Shredded cheese
Butter
Almond and coconut flour
Nuts and seeds
Yeast
Cottage cheese (should be used in baked items after thawing due to texture)
Yogurt (again, the texture will be slightly different)
Baked goods
Leftover soups, beans, casseroles
Most raw meat and fish
Most cooked meat and fish
Many fruits
Most vegetables, especially after blanching them
---
Looking to save even more money on your groceries? Check out our grocery coupons or deals before you shop. Additionally, set a Deal Alert for your favorite grocery store or follow our Costco coupons page for more money-saving ideas.
In the meantime, check out this Frontpage grocery deal:
Search URL: https://slickdeals.net/newsearch.php?firstonly=1&pp=20&sort=newest&rating=frontpage&previousdays=7&filter%5B%5D=9589&forumid%5B%5D=9&hideexpired=1&r=1
Our editors strive to ensure that the information in this article is accurate as of the date published, but please keep in mind that offers can change. We encourage you to verify all terms and conditions of any product before you apply.