80% Off During Wayfair's 'Way Day' Clearance Sale Makes It Hard To Choose
This huge annual clearance sale also incudes home deals from AllModern, Joss & Main and Birch Lane.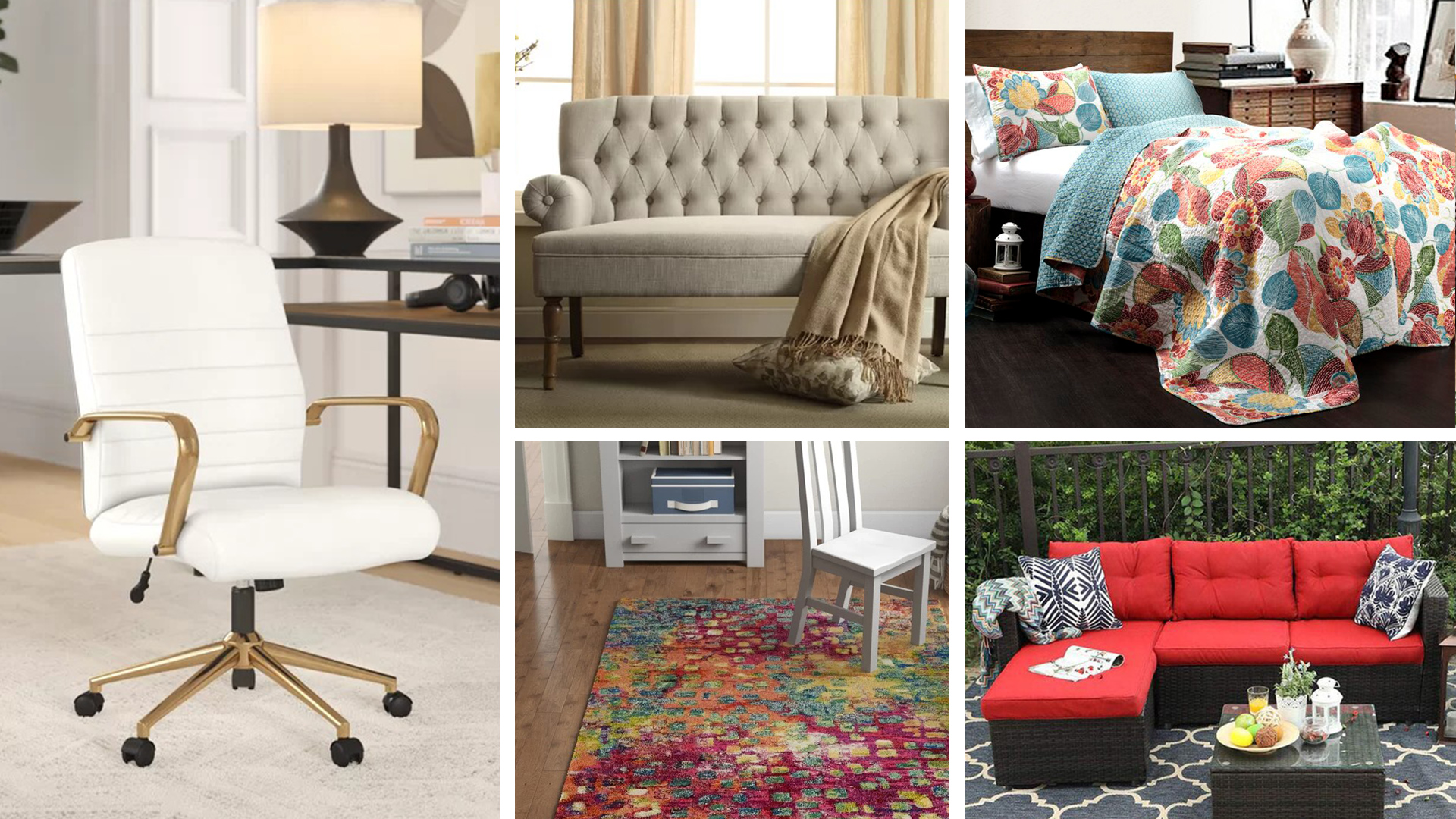 When it comes to major markdowns, Wayfair's upcoming Way Day Sale has it all. The highly anticipated clearance event is basically the brand's own version of Amazon Prime Day — which means, luckily everything ships for free, so apparently no minimum purchase amount required. Plus, there are thousands of items including rugs, office furniture, mattresses and more discounted at up to 80% off.
The sale began Wednesday, September 23 at 12 AM EST and will continue until Friday, September 25 at 3AM EST. Go ahead, bookmark Wayfair's main sale page portal to easily browse and shop for exactly what you need and look out the daily flash sales as well.
Slick Tip: Wayfair's family of top decor sites such as AllModern, Joss & Main and Birch Lane will also be participating with a variety of end-of-season clearance items, so don't forget to check them out too.
Shop All the Wayfair Way Day Sale
---
Save Big on Big Ticket Items During Wayfair's Way Day Sale

Outdoor furniture
On Way Day, outdoor furniture prices will be slashed up to 65%. Despite the cold weather, you can still give your outdoor space an upgrade. Just make sure to add a heat lamp and blankets to your list. Slick Tip: If you head over to the site now, you can hit the "notify me" button to ensure you get an alert for the sale and don't miss a thing.
Shop the Wayfair Outdoor Furniture Sale
Rugs
Give a room in your home a refresh with an affordable new rug. Wayfair's rug section will boast the biggest discount of up to 80%. You definitely don't want to miss out on this.
Shop Rugs on Sale at Wayfair Way Day Sale
Office furniture
It's no secret that many of us will continue working from home, at least for the remainder of the year. For those of you who have hesitated going all out on your dream workspace, now is your chance to create a budget-friendly version of the workspace you've always wanted. With select office items starting at just $75, you can't go wrong with these prices.
Shop the Entire Wayfair Way Day Sale
Living room seating
We've said it before, couches don't last forever. If you're suffering through some unstable seating, turn to Wayfair's Way Day Sale selection of living room seating at up to 70% off. It doesn't hurt that shipping is free and you'll be able to have your choice in no time.
Shop Furniture at Wayfair Way Day Sale
Bedding and mattresses
If you've been using the same sheets and mattress for years, so treat yourself to a new bedroom setup and be on your way to better sleep. The time is now to buy since Wayfair is offering 65% off mattress during this flash sale.
Shop Mattresses at Wayfair Way Day Sale
Shop All the Wayfair Way Day Sale
Wayfair is always having a good deal; never miss out on one by setting a Deal Alert.
Up Next: This Disney Store 20% Off Costume Sale Now Makes for a Happy Halloween Later
---
Any product or service prices/offers that appear in this article are accurate at time of publish, and are subject to change without notice. Please verify the actual selling price and offer details on the merchant's site before making a purchase.