Small Grills Under $100 With Great Reviews To Save Your Weekends
Don't wait until the summer grilling season is over —Buy and save now!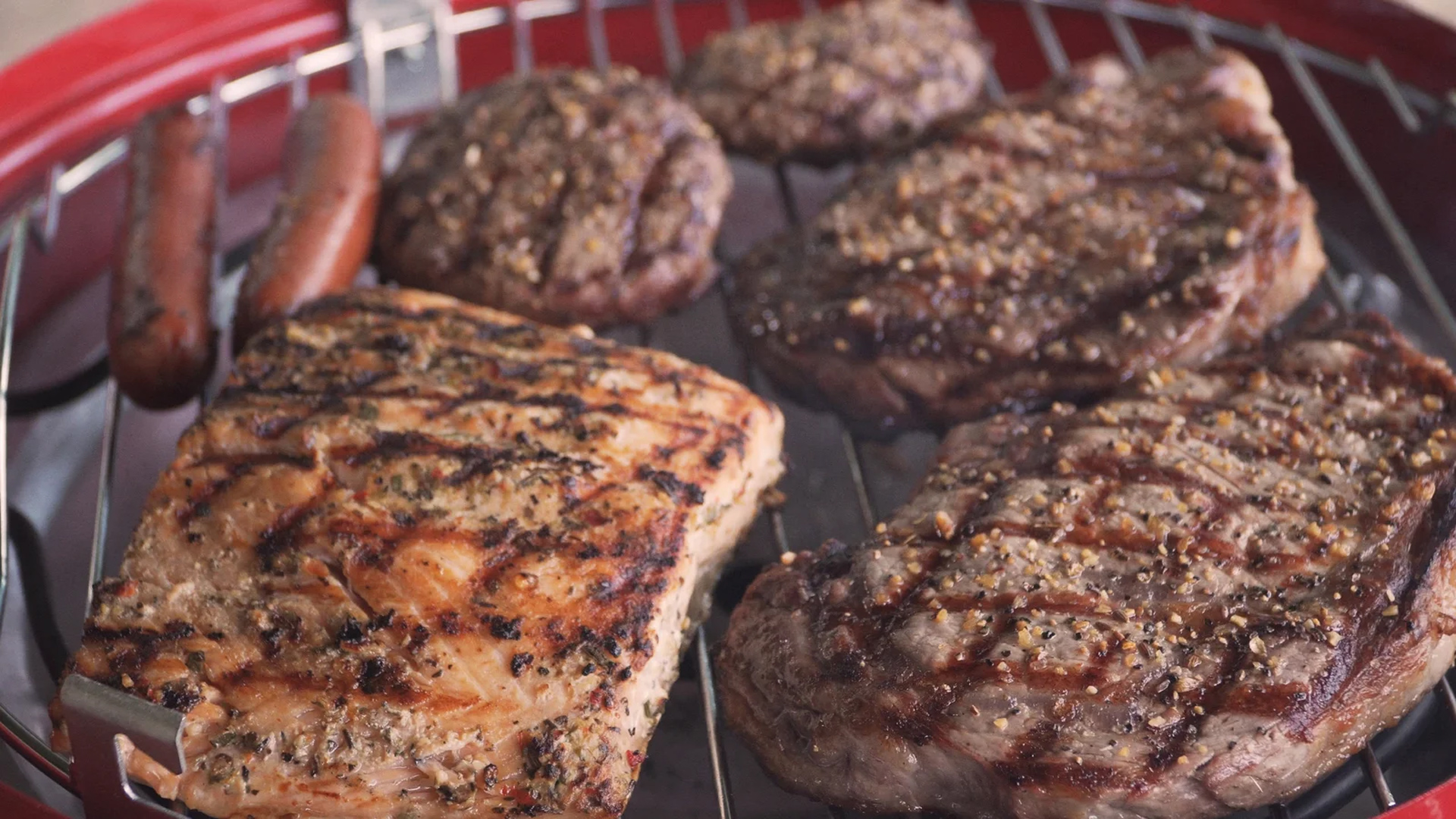 We know that it's already August and that summertime is coming to an end sooner than you'd like, but don't stress. You can still carry on summer traditions with a brand new grill for under $100 to make your favorite barbequed foods for family and friends.
Shop Under $100 Grills at Wayfair
While many retailers have sales on grills after Labor Day, you won't regret buying one now at these discounted prices. You'll have a top-notch grill to enjoy the last three-day summer holiday weekend, plus you'll be ready to tailgate as you move into Fall/Winter.
Grills on Sale Under $100 With Both Free Shipping and Returns
Here are several grills from Wayfair's summer outdoor cooking sale priced as low as $47 and most with hundreds of positive reviews. Plus, with Wayfair's free shipping and easy no-questions-asked free returns, you can shop risk-free.

Go Big With a Mini Grill Smoker Combination
You can also purchase a vertical portable 35-square inch smoker that also doubles as a charcoal portable grill on sale for $99.99 (Reg. Price: $134.99 | 26% off) at Wayfair. Save space and keep money in your wallet with this combo that can be used to grill, broil, smoke and sear meats and other food.
Key features include:
351-square inches of cooking surface with two nickel-plated cooking grids, leaving plenty of room to cook
Temperature gauge that displays three heat levels of warm, ideal and hot as well as numerical temperatures
Durable steel legs which offer extra strength and stability
Sturdy handles, making it easy to transport
Wayfair customers who have bought and used the smoker found it to be easy to put together and worked well for their cooking needs.  One buyer shared, "It was easy to put together. Finally used it for Memorial Day. It smoked my brisket just right." Another commented, "It was easy to set up and works great."
Read Next:
Put Everyday Spending on a New Chase Sapphire Preferred Card to See Huge Rewards Fast
12 Cheaper YETI Cooler Alternatives You May Not Know About
Missed this Deal? Let Our 12 Million Deal Hunters Find You the Lowest Prices
Slickdeals has the largest deal-sharing community in the world, so you never have to pay full price. Founded 20 years ago as a place for people to share and discuss deals online, the website has grown to include more than 12 million users. And the Slickdeals app allows you to search and find deals on the go.
Download the Free Slickdeals App

How Slickdeals Works:
Slickdeals members (over 12 million strong) find, post and share deals, sales, coupons and promo codes
Every deal gets reviewed by the community and goes through a voting system
Good deals get moved up to Popular Deals (Pro Tip: This is where you can find the hidden gems)
Then, the best of these Popular Deals are screened by our Deal Editors to be considered for the Slickdeals Frontpage
Only the very best of the top deals are promoted to the Frontpage, so check it daily or as often as you can online or on the app
It's Free To Set a Deal Alert For Anything You Want to Buy
Looking for something in particular? Set a Deal Alert and we'll notify you as it goes live. Sign up for free with just an email and start seeing deals right away. Then, let us know what you want to buy, and Slickdeals will send matching deals to your email or as a notification on your smartphone (or both, if you choose) as soon as that exact item is on sale.
Slick Tip: To receive alerts only for the very best sales and the absolute largest discounts, select "Popular" or "Frontpage" in your Deal Rating filter.
Set a Deal Alert for WAYFAIR Deals and Sales
More great deals from Slickdeals:
Our editors strive to ensure that the information in this article is accurate as of the date published, but please keep in mind that offers can change. We encourage you to verify all terms and conditions of any product before you apply.