Why I'll Always Have a Credit Card With Priority Pass Select
Priority Pass offers access to more than 1,300 airport lounges and makes travel infinitely more comfortable.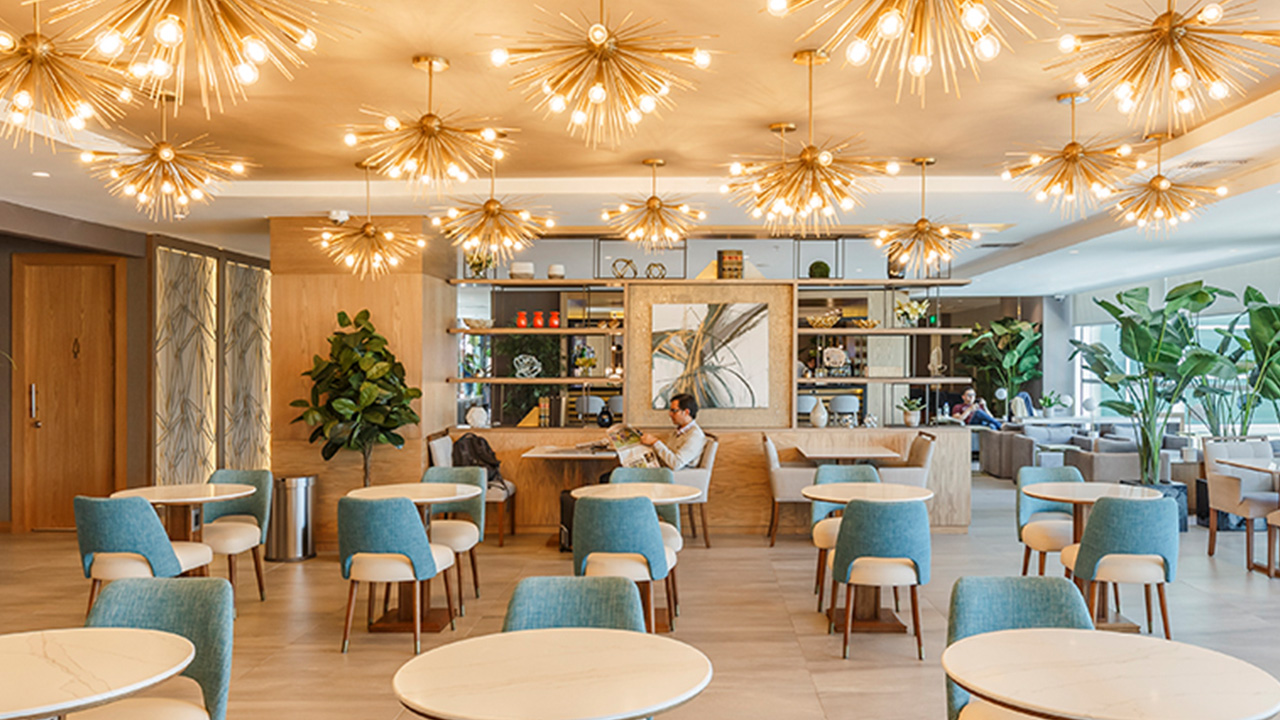 Wouldn't it be nice if there was a place in the airport with cleaner bathrooms, faster internet, friendly staff, free snacks and free drinks? Thankfully, finding a place away from the hustle and bustle of the terminal is no pipe dream. The secret airport oasis is just on the other side of those frosted doors — the premium airport lounge.
While there are many routes to gaining access, the most cost-effective way for most people to get into an airport lounge is their credit card. I've had a card with a complimentary Priority Pass Select membership for years, and I would never go back. Keep reading to find out what Priority Pass is, how the memberships work, and how you can get into those airport lounges without breaking the bank.
What Is Priority Pass?
Priority Pass offers members access to airport lounges around the world. Founded in 1992, Priority Pass offers access to more than 1,300 lounges in airports around the world. And while not every airport or terminal has a lounge, frequent travelers will find lounges at some of the busiest and most popular airports in the world.
RELATED: What Most Travelers Get Wrong About Annual-Fee Credit Cards
In my experience, overseas support is a bit better than domestic airports in the U.S., but that's slowly improving. Additionally, some memberships give you access to restaurants with free dining or drink credits if no lounge is available. (Though, typically, American Express cards with Priority Pass memberships do not provide this benefit.)
You can purchase a basic membership to Priority Pass directly for $99 per year, but you will have to pay an additional fee (currently $32) each time you enter a lounge. You can also opt for a $429 per year membership that waives those fees. However, the Priority Pass Select program, which comes with some popular credit cards, offers even better benefits than the top Priority Pass plan. In the next section, we'll look at how that works.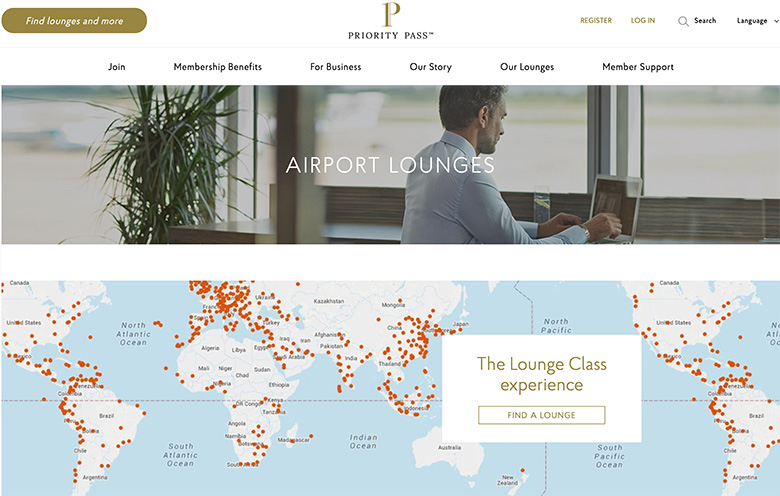 How Priority Pass Select works
Airport lounges can offer unique views, great service, and a nice place to escape from the busy terminal.
Priority Pass Select is a special membership you can't buy directly. This membership is included with cards like the Chase Sapphire Reserve and American Express Platinum, among others. And this exclusive option is only available from U.S. financial institutions, according to the Priority Pass website.
Each card issuer has the option to slightly customize its offering, but they all generally work in the same way. Once you get a card with Priority Pass included, you need to go to your credit card's website to activate your membership. Once you do, you'll get a card in the mail, as well as access to the Priority Pass app.
With your pass in hand, you can go to any supported airport lounge on your day of travel. Some restrictions may apply, such as when lounges are overcrowded or closed for upgrades.
As long as you keep the card with the membership, you can go in for free. You can also usually bring one or two guests at no extra cost. Beyond that, you'll have to pay around $30 per person for additional guests if allowed. I've visited these lounges alone countless times on work trips, as well as taken my wife and kids before at no cost. I always appreciate the escape — and the free adult beverage — on the way to my flight.
Credit Cards That Include a Priority Pass Membership
This is my personal favorite travel rewards card, and it holds a permanent slot in my wallet. There is a $450 annual fee, but you get a $300 annual travel purchase credit, 3x points per dollar on restaurant and travel purchases, and many other benefits.
The Amex Platinum card includes access to a wide range of lounges, including its own Centurion Lounge collection. The card costs $550 per year, and includes credits for Uber, a $200 annual credit on the airline of your choosing for incidentals purchases, and Gold status at both Marriott and Hilton hotels, among other perks.
If neither of those cards fit your needs, don't worry. There are a number of other credit cards that offer a Priority Pass membership. These include:

International airports commonly have a Priority Pass lounge available at no cost to members. Here author Eric Rosenberg crosses the runway in Gibraltar.
Still undecided about which rewards credit card is right for you? We get it. Choosing a credit card that meets your needs is important, which is why Slickdeals' Credit Card Hub helps you compare the benefits of different cards, search credit cards by rewards categories, and explore cards by their issuers — all to find the best fit for your wallet.
NEXT: How to Get 10 Free Hotel Nights Each Year
We want to make sure you get the best deal! Our editors strive to ensure that the information in this article is accurate as of the date published, but please keep in mind that offers can change. We encourage you to verify all terms and conditions of any financial product before you apply. Also, please remember this content wasn't provided, reviewed or endorsed by any company mentioned in this article.