Xbox Game Pass Offers 'Netflix for Gaming'
Instantly expand your Xbox One game library without leaving your couch.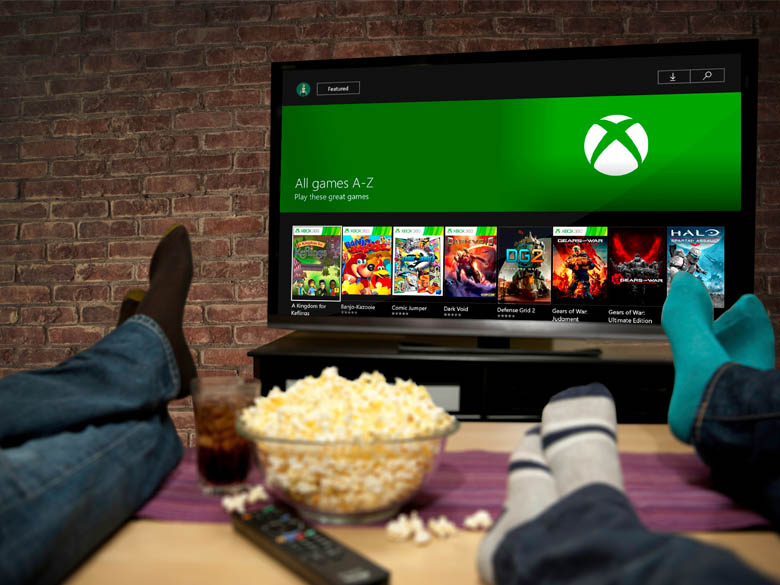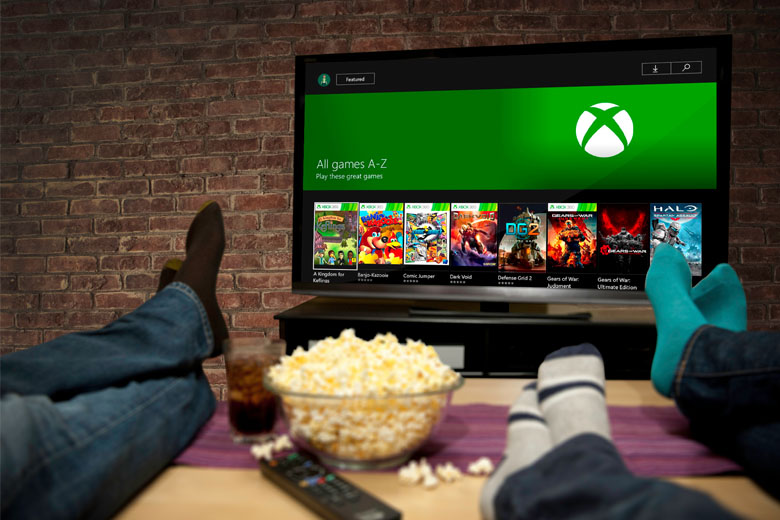 Many services have tried to replicate Netflix for gamers, but for most of them, you still had to crawl off the couch and make your way to a kiosk or mailbox. Well, don't move a muscle because Microsoft is now bringing a catalog of "rental" games straight to your console. Will this be the new and affordable way for you to play all your favorite games or simply another subscription service that fails to grab big titles? We dive into the details to help you find out.
What is Xbox Game Pass?
Xbox Game Pass is a new subscription service coming to the Xbox One in Spring 2017. It will cost users $9.99/month and include access to a library of over 100 Xbox One and backward compatible Xbox 360 games. Unlike Netflix, the games won't stream and will need to be downloaded directly to your Xbox One in order to play — it's the better method to enjoy games anyways since the streaming experience can suffer from input lag, depending on your Internet connection. Game Pass doesn't require you to have an Xbox Live Gold account, and includes a 20% discount when purchasing titles and 10% discount for in-game purchases (only valid on games while they are included in the Xbox Game Pass library).
If you purchased an Xbox One S from one of the many recent sales, this could be an economical way to sample what the console has to offer.
threadID: 9825567
Games Included with Xbox Game Pass
Like many similar services, Xbox Game Pass will live or die based on the library of content. Xbox has not yet released the full list of available games, and the inventory of games will change from time to time based on licensing agreements with publishers. Microsoft did mention several games in their initial announcement, which included Halo 5: Guardians, Payday 2, NBA 2K16, and LEGO Batman. Game publishers that will have titles included at launch include 2K, 505 Games, BANDAI NAMCO Entertainment, Capcom, Codemasters, Deep Silver, Focus Home Interactive, SEGA, SNK CORPORATION, THQ Nordic GmbH, Warner Bros. Interactive Entertainment and Microsoft Studios. That is a fairly wide range of games and sounds like a promising start for those looking for variety.
The Fine Print
There doesn't seem to be any major catch with Xbox Game Pass, but there are some things that you'll want to be aware of. Microsoft mentioned that users will have the "ability to play downloaded games offline for up to 30 days." This means that you will have to connect your Xbox One to the Internet every 30 days to verify a current Game Pass subscription or the games will be disabled for play. Also similar to Netflix, it seems the library will be ever-changing. We imagine that the folks at Microsoft will give fair warning, but a game you are playing through could be removed from the library at any time. File storage could also become a problem for users with 500GB systems. Larger games, such as NBA 2K16, clock in around 40GB when downloaded, and you may have to limit your downloads to a few games at a time to avoid filling up your storage.
Who Is Xbox Game Pass Right For?
If you're the type of gamer that never seems to play through a game completely or just wants to sample a bunch of different genres, this may be perfect for you. I know that I always hated dropping $60 on a game that I only spent 5 hours with, and the Xbox Game Pass would be a perfect solution. It will allow casual gamers and families with various gameplay preferences to save money and get the most use out of their Xbox One system. If you always play a game from start-to-finish, Xbox Game Pass may also be an easy way to demo a game before committing to a full purchase.
Those who frequent GameStop to trade-in or purchase pre-owned games could be in for a real treat. If the Xbox Game Pass library is as good as Microsoft promises, swapping physical game discs might be a thing of the past. The stock market tends to think so as well, evidenced by GameStop's stock price dropping almost 8 percent after the announcement of Xbox Game Pass.
*****
Don't have an Xbox One? Read our hands-on review of the Xbox One S and see if Xbox Game Pass can sweeten your purchasing decision.
Our editors strive to ensure that the information in this article is accurate as of the date published, but please keep in mind that offers can change. We encourage you to verify all terms and conditions of any product before you apply.