Slickdeals Staff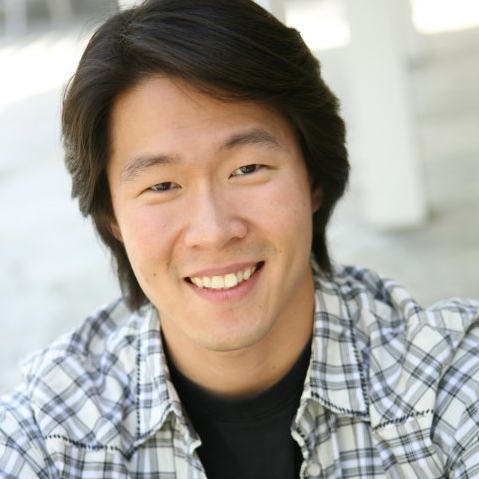 Andrew Chen is a longtime PC gamer, an automotive journalist and an avid deal hunter. His first PC had an 80 megahertz processor with 4 megabytes of RAM, light years away from the powerhouse gaming rigs he builds today. You can follow Andrew's high-speed sports car adventures over at 6SpeedOnline.com. As a Slickdealer for over 10 years, nothing makes him more excited than getting a freebie!
Chat with Andrew on Twitter: @slickdealsdrew
Andrew Chen's Recent Articles
Published on May 20, 2019
Starting May 20th at 8 a.m. ET, Slickdeals users can get two-day early access to Finish Line's End of Season sale by using promo code GET25AFF. This code unlocks an additional 25% discount on shoes and apparel from Nike, Champion, adidas, Jordan, and more. It's best to act quickly, though, as Finish Line sales have been known to run out of sizes and colorways very fast. On May 22nd, the extra 25% discount becomes available to everyone, and a promo code is no longer needed to access the best price. Finish Line's End of Season sale concludes on June 3rd at 8 a.m.
Published on January 25, 2019
The popular London clothier is back with another impressive deal, offering four (4) non-iron casual shirts for $88.15 (or potentially less) total, with free shipping. That's only $22.04 or less for each piece, which is a huge discount considering the normal price for most Charles Tyrwhitt shirts starts at $110. You're essentially getting four shirts for less than the usual price of one. Shop Now at Charles Tyrwhitt How to Get the Charles Tyrwhitt 4-Shirt Bundle Deal: 1.) Add four (4) casual shirts from the Sale section (specifically the Summer Specials), priced at $29.50 each.
If you're still mixing dough and grinding meat with your hand-mixer, it's time to treat yourself — and we don't mean with your own baked goods. A KitchenAid mixer is a welcome addition to any kitchen, no matter what you're whipping up. From cheesecakes to breads to meats or even noodles, the following KitchenAid mixers all excel at different arts.
Published on March 7, 2017
Updated April 17, 2019. On-demand personal shopping services are becoming more popular as a result of our busy lives as well as improvements in local delivery networks, with Amazon Prime Now and AmazonFresh dominating in most metropolitan areas. But Google Express is also trying its hand at same-day delivery service, moving in on Amazon's territory with a $25 minimum order requirement for free shipping (depending on the store) and an ever-increasing list of popular retailers like Walmart, Costco, Target, Kohl's, and more. But is it enough to dethrone Amazon, which just added Whole Foods to its Prime Now service? Keep reading for a hands-on review of Google Express. What is Google Express? Google Express is a shopping app and website that offers same-day, overnight, or 2-day delivery from a variety of popular stores.
Published on April 10, 2019
From now until April 16th, Slickdeals users (and friends!) can save an additional $120 on ZOTAC GAMING's GeForce RTX 2080 Ti AMP Extreme Core graphics card after using code SPRING120 during checkout on the official ZOTAC store. This limited-time promotion brings the current $1,199.99 retail price down to an all-time low of $1,079.99 with free shipping.
Published on April 9, 2019
Backlog not long enough already? Pick up some new titles during GameStop's Spring Sale, on now through April 20th, boasting deals on games, accessories and more. From consoles to collectibles, GameStop's aiming to make gaming a little more friendly for your wallet, at least for a few days. Enjoy 50% extra credit on any games traded in, plus deals on trade-ins for consoles. Shop the Sale at GameStop Trade-in Value on Consoles During GameStop's Spring Sale PlayStation 4 Pro or Xbox One X - $250 in trade credit PlayStation 4 (Slim or Original) or a Nintendo Switch - $200 in trade credit (this is an especially good value for the original PS4, as it was released in 2013) Xbox One S - $150 in trade credit Sample Deals at GameStop Nothing to trade, but have money to burn? Pick up titles like Resident Evil 2 (until April 13th) and Kingdom Hearts III for just $40 each on PlayStation 4 or Xbox One. If you're looking for a new console, you can grab a new PlayStation 4 for $20 off and enjoy a 12-month PlayStation Plus Membership to kick-start your online play. Some of the console deals are, honestly, a little lackluster.