Slickdeals Staff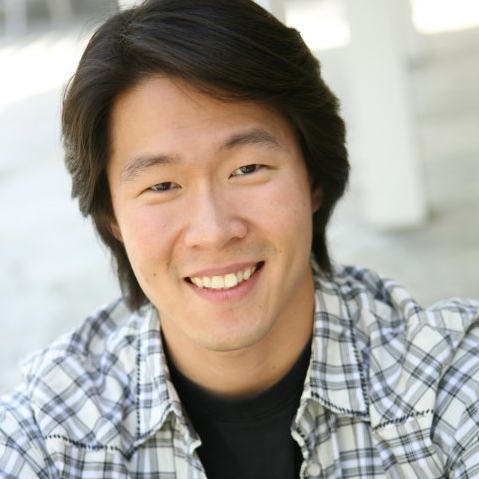 Editorial Content Manager
Andrew Chen is a longtime PC gamer, an automotive journalist and an avid deal hunter. His first PC had an 80 megahertz processor with 4 megabytes of RAM, light years away from the powerhouse gaming rigs he builds today. You can follow Andrew's high-speed sports car adventures over at 6SpeedOnline.com. As a Slickdealer for over 10 years, nothing makes him more excited than getting a freebie!
Chat with Andrew on Twitter: @slickdealsdrew
Andrew Chen's Recent Articles
Published on March 28, 2019
Amazon's partnership with Twitch is a real gift from the surprisingly generous gaming gods. If you have an Amazon Prime or Prime Video membership, you get Twitch Prime for the stunningly good deal of... $0.00. Yep, free. Twitch Prime is included with Amazon's Prime memberships, and if you haven't signed up yet to take advantage of the loot, you're going to want to.
Published on June 17, 2019
The sun's shining, the meat's defrosting, and the backyard is beckoning. Roll your old and rusty barbecue grill to the curb and hunker down with our guide to the best barbecue grills of 2019. We studied user recommendations — and complaints — about grills on the market and narrowed down a list of the top five.
Published on June 14, 2019
It's summer, and we all know what that means: rolling out ye ol' lawn mower from the garage and taking it for a weekly stroll. If your lawn mower is festooned with clipping confetti and coughs every time you fire it up, it might be time for a new one. We've compiled a list of some of the best lawn mowers on the market based on user research and testimonials.
Published on June 13, 2019
The summer months are looming and there's no better time to deck out your deck with furniture. Lowe's consistently offers an extensive selection of well-rated patio sets, perfect for getting you outside in the comfort and convenience of your own yard. We put together a list of the top five patio sets from Lowe's for 2019 so you can easily figure out which seating arrangement is your Goldilocks solution for this summer. Lowe's Patio Sets Buyer's Guide Patio Sense Faustina For Small Patios Check Price Garden Treasures Arbington Best Value Check Price Garden Treasures Elliot Creek Best for Couples Check Price La-Z-Boy Outdoor Colton Most Luxurious Check Price Garden Treasures Greenway For Entertaining Check Price Patio Sense Faustina 3-Piece Bistro Patio Set The Verdict: The classy and convenient answer for a single homeowner looking to enjoy a cup of coffee in the sun. Pros: Modern material with an antique look.
Published on June 11, 2019
E3 2019 marks the second annual Slickdeals Best Value for Gamers Awards, where we recognize brands, products and services that offer unmatched benefits to those who love the world of video gaming. Using historical pricing data and trending popularity from the Slickdeals community to guide us, we've identified a handful of new offerings that help your hard-earned dollar go just a bit further, whether via future-proofing, accessibility, or innovation.
Published on June 6, 2019
This year consider treating yourself to a mattress that makes your evenings a dream. We've rounded up a list of the five best bed-in-a-box mattresses available for 2019. These mattresses can be ordered online and are delivered directly to your door, often wrapped into an astoundingly small cylinder. As these types of beds become more popular, loads of different retailers are struggling to own the space.