Slickdeals Contributor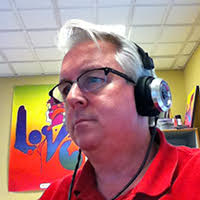 Bill Henderson is a pathetic Apple fanboy who also loves audio, especially headphones and earphones. He has years of experience reviewing music for the Orlando Sentinel newspaper. He is currently an Art Director at Scholastic Book Fairs in Florida.
Bill Henderson's Recent Articles
Published on August 13, 2019
When it comes to discussing really good active noise cancelling (ANC) headphones, the Sony WH-1000XM3 and the Bose QuietComfort 35 II always seem to be at the forefront of everyone's minds. It's easy to see why, as both offer everything people want: great noise cancelling, crisp audio and comfortable, easily transportable design. While both pairs of headphones check many of the boxes on audiophiles' requirement lists, they don't do so in the same manner.
Published on July 19, 2019
The best headphone options are typically made by companies that specialize in audio only — think Bose, Focal, Grado or Bowers and Wilkins. And then there's Sony, a company that makes all kinds of consumer products. Enter the Sony WH-1000XM3 Wireless Noise-Canceling Headphones. Considering Sony's wide focus, it's impressive to see the company create a headphone on par with — and in some ways better than — what specialty companies have to offer.  As the reigning Active Noise Cancellation (ANC) champ, Bose threw down the gauntlet with its QuietComfort series.
Published on June 13, 2019
While audiophiles might disagree about the audio quality of Bose speakers, there is little dispute about Bose's wireless headphones — they are that good. And the Bose QuietComfort series with active noise canceling (ANC) is more esteemed than the average pair of Bose headphones. However, even though Bose currently dominates the market the company isn't resting solely on its past successes. The Bose QuietComfort 35 II headphones are an upgrade to the QuietComfort 35 model.
Published on April 24, 2019
In March of 2019, Apple introduced AirPods 2.0. Officially, they're still just called AirPods, but in trying to differentiate the second generation from the originals, we'll call them 2.0. While the upgraded AirPods with a wired charging case cost the same as the originals, we'll be looking at the AirPods that come with the wireless case — an extra-cost option. While testing AirPods 2.0, it became apparent this review would need to answer two questions. First, are AirPods 2.0 worth getting? And second, are they worth the upgrade if you already own the original AirPods? Before we get started, I'd recommend reading my review of the original AirPods here, since all of its features carry over to the new ones. AirPods Reviewed by Bill Henderson 4.4 Design 4.5 Build Quality 4.8 Sound Quality 4.5 Cost 4.0 Overall Value 4.0 Pros Even more seamless integration with Apple Products Faster, more stable connection Solid build quality Sound quality better Cons Not the best audio quality Not sweat resistant Wireless case option adds expense Buy Now from Amazon Apple AirPods 2.0 Specifications Wireless Bluetooth Weight: AirPods (each): 0.14 ounces (4 g); charging case: 1.41 ounces (40 g) Dimensions: AirPods (each): 0.65 by 0.71 by 1.59 inches (16.5 by 18.0 by 40.5 mm) Wireless charging case: 1.74 by 0.84 by 2.11 inches (44.3 by 21.3 by 53.5 mm) AirPods Sensors (each): Dual beamforming microphones; dual optical sensors; motion-detecting accelerometer; speech-detecting accelerometer Qi-compatible wireless charging case: More than 24 hours listening time; up to 18 hours talk time AirPods (single charge): Up to five hours listening time; up to three hours talk time 15 minutes in the case equals up to three hours listening time or two hours talk time System Requirements iPhone, iPad and iPod touch models with iOS 12.2 or later Apple Watch models with watchOS 5.2 or later Mac models with macOS 10.14.4 or later Apple TV models with tvOS 12.2 or later Quick Takeaways Positives New, wireless Qi-compatible charging case As comfortable as Apple's original AirPods Easier to pair with iPhone Same, great integration with Apple devices Audio quality slightly better than original Lightweight and stay in ear better than expected Negatives New, wireless Qi-compatible charging case costs an additional $40 Not comfortable over long hours of use No noise blocking Audio quality still not great Out of the Box Inside the AirPod 2.0's box, you get the new AirPods, a wireless case (with a lightning charging port on the bottom) and a lightning charging cable.
Published on March 20, 2019
Apple has just released its long-awaited second-generation AirPods, and as usual with Apple, it's good news mixed with some disappointments. First the good news: Apple has taken everything we loved about the original AirPods and improved upon them. The W1 chip that allowed AirPods to (almost) instantly and seamlessly connect to an iPhone, Apple Watch, iPad, or Mac has been replaced by the H1 chip.
Published on March 15, 2019
Now that Apple's AirPods have grown from being those weird looking sticks in your ears to something so common it seems like everyone is wearing them, competitors have taken notice. While AirPods are certainly very good, they are also quite expensive. Other manufacturers, like computer and phone accessory giant Anker, are hoping to cash in with similar — but more affordable — offerings. Enter the Liberty Air earphones from Anker subsidiary Soundcore.