Slickdeals Contributor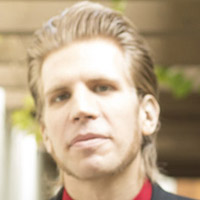 Relocating to Los Angeles after competing his undergraduate degree at the University of California, Berkeley, Brad translated his obsession with cars and background in information technology into a unique journalistic voice, lending his efforts to MTV Networks, Autoweek, Hot Rod Magazine, and others. When not behind the wheel, Brad can often be found standing too close to a dimed guitar amp, out on a cycling trail, or breaking something just so he can put it back together.
Bradley Iger's Recent Articles
Published on October 1, 2019
For years, industry pundits have been telling us that mass adoption of virtual reality was just around the corner. Yet in 2019, VR still operates more or less on the fringes of the technological ecosystem. Creating a truly immersive VR experience is — as you can imagine — an incredibly complicated endeavor, both in terms of hardware and software, as well as accessibility.
Published on May 31, 2019
It's easy to assume that wall chargers are all more or less the same, but these days that's simply not the case. As USB-C becomes increasingly ubiquitous, the versatility and performance of these devices has improved substantially. And in the case of the Anker PowerPort Atom PD 1, that expanded capability is paired with new technology that may prove to be a game changer. With that said, when it comes to charging performance, the numbers in the marketing materials don't always jive with what you'll see in the real world.
Published on March 25, 2019
As the latest entry in the Sonos lineup, the Beam plays an important role. For would-be Sonos adopters, this new, smaller soundbar provides a lower cost of entry into the company's ecosystem. And while it's less expensive than the Playbar and Playbase, the Beam offers the same potential for expandability, along with an array of smart features. Seamlessly expanding your home theater system one piece at a time is certainly nice, but it's not the reality for most households.
Published on March 6, 2019
It's a story that's (almost) as old as the automobile itself. There you are, stuck on the side of the road with the car hood open, while steam pours from the engine bay. You know fixing it will be expensive, and you've had enough. You're ready for something new. But therein lies another dilemma.
Published on January 30, 2019
The Chromebook platform has evolved in recent years from what some considered a dismissible fringe technology to a recognized element of the computing mainstream. Adoption has been slow though. Convincing users to ditch established operating systems in favor of Google's Chrome OS was seen as something of a gamble — especially for those wary of cloud-based computing. But the simplicity of the Chromebook concept — along with the relatively low cost — has resonated with educators, as well as many large institutions and budget-minded users with specific computing needs.
Published on December 10, 2018
In the past, 2-in-1 convertible laptops have been chunky, unwieldy machines that prioritized function over form, out of sheer necessity. Thankfully, HP helped usher in an era of thin, stylish and relatively lightweight convertible laptops with the Spectre x360. And while the Envy x360 15z owes a lot of its good looks to that more expensive model, don't let the lower price tag fool you – this thing boasts a lot of features for the coin. Motivated by a 2Ghz quad-core AMD Ryzen chip with an integrated Radeon Vega graphics processor, and packing 8GBs of RAM, 256GB of storage, a full-sized keyboard and a stylus to capitalize on the 1080p touchscreen, this laptop presents itself as a premium 2-in-1 without the high cost of entry. But spec sheet bullet points don't always tell the full story of real-world performance, and HP is asking a lot from this entry-level hybrid.