Slickdeals Contributor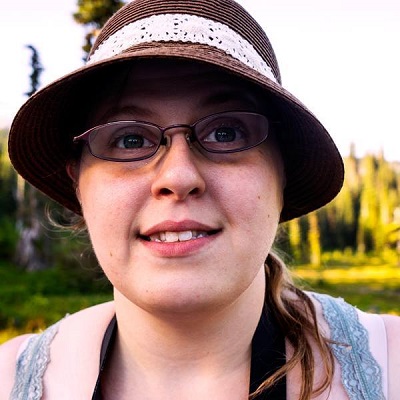 Deanna Isaacs is a savings seeker, a classically-trained journalist, prolific gamer and automotive enthusiast. She used to play pong on her greenscreen KayPro computer with fold-down keyboard and 5-inch screen, now she plays PS4 in the rear-seat infotainment systems of vehicles. You can follow Deanna's motoring adventures at TheAutoReporter.com, but stay tuned to Slickdeals for the real-world looting tips.
Deanna Isaacs's Recent Articles
Published on January 23, 2017
With an expensive and recurring cost like gasoline, it's important to understand what you're putting into your car and why. Gas prices are constantly on the rise, and more than 16.5 million Americans are pumping the wrong type of fuel according to a AAA report. U.S. drivers are wasting money on Premium fuel because most vehicles don't require it.
Published on November 11, 2016
When looking at Black Friday deals, preparation is a must. Follow these steps to get the most from Black Friday deals!
Published on October 11, 2016
Whether you're looking for costume savings or quick party fixes, Slickdeals has some great Halloween ideas. Click here to check out our top ten ways to save this Halloween!
Published on August 19, 2016
You just bought your first DSLR camera and now you have so much you want to do with it. Well, these ten camera accessories will help you get everything you want out of your camera, and then some!
Published on June 30, 2016
With so many online shopping choice, you're bound to come across a better price household items. At Slickdeals, we're always trying to stay one step ahead of that game and, as such, give you the top 10 things you probably overpaid for in your house!
Published on June 13, 2016
When it comes to high-end coolers, there are plenty of options out there with all sorts of accessories to choose from. Coolers with speakers or even TVs attached are easily available these days, but ultimately, most advertised accessories and features aren't all that useful for the serious outdoor enthusiast or sportsman. Luckily, there are some coolers that are just coolers -- and really good ones at that. While the luxury cooler market really took off in 2006, when YETI started selling roto-molded coolers for hundreds of dollars apiece, competitors today, like RTIC, have come out with products that may overshadow the traditional YETI. Why High-End Coolers? Brands like YETI, RTIC, ORCA, Canyon, Grizzly, Esky by Coleman, K2 and others, offer plenty of features beneath their typically plain exteriors that you won't find in your typical $30 cooler. Most high-end coolers today are roto-molded, which is a way of creating plastic products that are tough and durable.