Slickdeals Contributor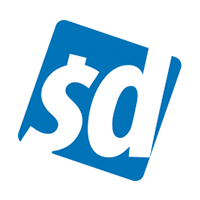 Elizabeth Helen Spencer is a personal finance and travel writer based in the Philadelphia area. She holds an MFA in Creative Writing and still nurses a secret fiction writing habit on the side. When not writing for work or pleasure, she loves to sweat it out in a hot yoga class and find new books to read. Elizabeth lives with her husband and two children and has reached the conclusion that "having it all" is a myth.
Elizabeth Spencer's Recent Articles
Published on February 22, 2020
Last spring, I flew to Maine to visit a friend for a long weekend. It was the first time I'd been away from my two kids, then 5 and 2, for more than a day. I felt guilty about spending money on myself for travel, and I worried about leaving my husband and kids to fend for themselves (my husband is very capable, it should be noted, but I'm a mom, so I worry). In the end everything was fine, of course.
Published on February 13, 2020
Southwest Airlines is currently offering free flight changes for travel booked between June 7th and August 10th. While Southwest never charges ticket change fees, this deal also frees you from paying the difference in ticket prices. That means you could buy a ticket for the cheapest day near your preferred travel date, then switch to a more expensive travel day without paying the difference. Browse Flights For example, to save money on a spring getaway with my kids, I could book the cheapest one-way ticket from Philadelphia to Fort Lauderdale, which is a one-stop $85 fare on Saturday, July 4th, and switch to a one-stop flight on Thursday, July 2nd, which is priced at $221.
Published on February 6, 2020
This month, the Disney Wonder cruise ship will set sail from New Orleans, the newest port for Disney Cruise Line. Sailing dates have only been announced so far for February and March 2020, and Disney is calling it "Limited-Time Cruises from New Orleans, Louisiana." So, if you love Disney and cruises, and want to get away to the Western Caribbean or the Bahamas this winter, you may want to act fast to secure your booking.
Published on January 30, 2020
If you've stayed in a hotel or flown anywhere in the past several decades, you were probably invited to sign up for a loyalty program. Airlines have even been known to sell their loyalty program credit cards on flights themselves, offering thousands of "bonus miles" in exchange for your in-flight application. With all of the fuss, you may be wondering if it's worth signing up for one of these programs.
Published on January 9, 2020
Happiness studies tell us to buy experiences instead of things. In my own life, travel has provided some of my most enriching experiences. However, it isn't cheap, especially international travel. That's why smart travelers try to cut costs wherever they can. For example, bring food with you to avoid relying on pricey restaurants for all of your meals.
Published on January 8, 2020
Is a trip to Europe one of your goals for 2020? If so, stop what you're doing and go get an unbelievably cheap ticket from Norwegian Air. The sale runs through Sunday, January 12th at 11:59 p.m. EST. You may not feel like spending money right after the holidays, but these deals are too good to be missed.