Slickdeals Contributor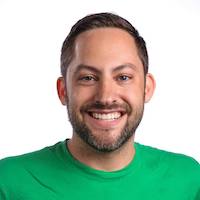 Eric Rosenberg is a finance, travel, and technology writer in Ventura, California. He is a former bank manager and corporate finance and accounting professional who left his day job in 2016 to take his online side hustle full-time. He has in depth experience writing about banking, credit cards, investing, business, and other financial topics. When away from the keyboard, Eric enjoys exploring the world and spending time with his wife and little girls. You can connect with him at Personal Profitability or EricRosenberg.com.
Eric Rosenberg's Recent Articles
Published on January 21, 2020
Everyone has to eat. Whether you are going to a favorite restaurant, hitting up the drive-thru, or enjoying a home-cooked meal, there is a cost involved somewhere along the way. If you are swiping to check out at the grocery store or want to pay at a restaurant, you might as well get the best possible credit card rewards in the process. Table of Contents Click the links to quickly navigate through the cards and topics in this article. Best for Rewards Perks Best for Cash Back Best for Points and Cash Back Best for Premium Travel Perks Best for Wholesale Shoppers Best for Travel Perks Best for Amazon Shoppers Tips to Maximize Dining Rewards Most Popular Credit Cards for Buying Groceries Methodology: How We Choose the Best Credit Cards Are you ready to apply for your next credit card? Simply click on the links below to submit a secure application with the card issuer. Best Rewards Benefits: American Express® Gold Card Best Cash Back Benefits: Capital One® Savor® Credit Card Best Points and Cash Back Benefits: Blue Cash Preferred® Card from American Express Best Premium Travel Benefits: Chase Sapphire Reserve® Best Wholesale Benefits: Costco Anywhere Visa® Card by Citi Best Travel Benefits: Chase Sapphire Preferred® Card Best Online Benefits: Amazon Prime Rewards Visa Signature Credit Card I've been working to maximize my credit card rewards since getting my first award flights to London, Paris, and Amsterdam in 2011.
Published on November 26, 2019
The Chase Sapphire Reserve is my favorite travel credit card. This card is loaded with useful benefits and perks that save me money, reward me, and protect me every time I use it and every time I travel. Just as I love to earn the best travel rewards, I want the same for my mom.
Published on November 12, 2019
There's little better to start your day than a piping hot cup of coffee. If you regularly head to a favorite coffee shop for your caffeine fix, you should consider a credit card that maximizes the reward you get for every dollar you spend. The Citi Rewards+℠ Card may be the best credit card to buy a cup of coffee.
Published on December 13, 2019
If you love to travel and want to score a great deal on a flight, hotel or other travel costs, you might be searching for the most popular travel credit cards. The best travel credit cards help you earn valuable miles or points for free and discounted travel. If that sounds good to you, here's a list of the best travel credit cards and the details you need to pick the one that's right for your travel goals and spending needs. Best Travel Cards of 2020: Quick Links Best for Sign-Up Bonus: Chase Sapphire Preferred® Card Best for Earning Miles: American Express® Gold Card Best for Travel Credits: Chase Sapphire Reserve® Best for Premium Perks: The Platinum Card® from American Express Best for No Annual Fee: Wells Fargo Propel American Express® Card Best for Airline Rewards: United℠ Explorer Business Card Best for Hotel Rewards: World of Hyatt Credit Card Review the methodology our financial experts use to evaluate credit cards to determine the best in various categories. Jump to frequently asked questions about travel credit cards. 1.
Published on December 23, 2019
There are few things more exciting than hopping on a plane to a new international destination. Whether you prefer big cities like London or Tokyo, adventures off the beaten path in Brazil or Cambodia or experiencing history in Jerusalem or Athens, there's a big world out there prime for travel. Interestingly, an analysis compiled by the flight-deal subscription service, Scott's Cheap Flights, of more than 7,000 deals in the last year found that you can get a better price on flights from different airlines depending on where you live.
Published on December 9, 2019
I was talking to my wife's uncle about credit card rewards the other day, and he made a bold statement that using credit card rewards from certain cards can be a challenge. He's right! But if you are willing to accept that challenge, you can squeeze the most value out of each mile and point and travel nearly anywhere in the world at a fraction of the list price. If you have an American Express card with Membership Rewards points, you have a lot of options for redeeming your points.