Slickdeals Contributor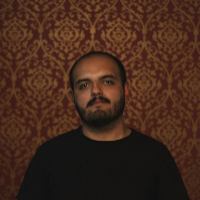 Eric Vega is a Puerto Rican writer and filmmaker working out of Burbank, California. He has covered a plethora of topics in his writing including the looming threat of invasive species, the true spirit of the Juggalos, and why space travel will always be a carnival of nightmares.
Eric Vega's Recent Articles
Published on May 17, 2019
Taco Bell lovers rejoice, for The Bell Hotel is on the horizon. And it's basically a dream come to life (for an incredibly specific subset of the population). Taco Bell recently announced its plan to open a fully Taco Bell-themed hotel in Palm Springs, California. Absolutely everything will be inspired by the fast food chain, including the rooms, dining experiences, pool, gift shop, and Taco Bell-themed nail and hair salon. Taco Bell's chief global brand officer stated that the hotel will allow fans to "fully experience and embrace and immerse themselves in every aspect of the Taco Bell lifestyle." The first guests can check in on August 9th, but reservations open in June.
Published on May 16, 2019
The world of gaming just got some exciting news: Netflix is coming to E3 2019. The streaming giant has changed the way we consume movies and televisions, and it looks like its next revolution will involve video games. There's not a ton of information outside of E3's original Twitter announcement, but what we do know is exciting.
Published on September 17, 2018
Pizza fans, rejoice! Starting May 20th, Domino's is offering its large pizzas at a small price. Through May 26th, you can get a large 2-topping pizza for just $5.99. All you have to do is order online and select the appropriate Domino's coupon. There is one catch to this deal, however.
Google's Pixel 3a and 3a XL have hit the shelves just one day after being announced. And several retailers are already offering some solid deals on these new unlocked smartphones. The new Pixel 3a is cheaper than the traditional Pixel 3, but it has many of the same features as the older models.
If you're looking for a new e-reader, both Amazon and Best Buy are offering solid deals on the latest Kindle Paperwhite for a limited time. The retailers are knocking $40 off the listed price for the 8GB and 32GB versions, bringing them down to $89.99 and $119.99 respectively. Best Buy is also offering one of two free gifts with purchase via Shutterfly: $25 to spend or an 8x8 Photo Book. Both Amazon and Best Buy are offering free shipping.
Published on March 11, 2019
REI Outlet has another fresh crop of sales up for its ongoing Deal of the Day sale event. Every day, REI posts a new deal that is only available for 24 hours before another deal comes along and replaces it. You can find deals on a plethora of outdoor clothing and equipment, with every item marked down at least 50%.