Slickdeals Contributor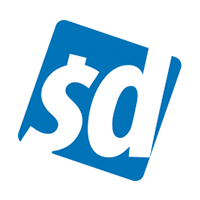 Isis Briones is a freelance writer who covers everything from travel to video games, fashion and everything in between. From Manhattan to Muramvya, Burundi, she's also lived all over the world. There's actually no telling where she could end up next, but she's always ready with a carry-on packed for whatever adventure comes her way.
Isis Briones's Recent Articles
Published on January 16, 2020
Finding the lowest price for flights and hotels is no easy feat, which is why many travelers rely on third-party sites like Kayak or Expedia to flag the top travel deals. If you nail down the cheapest promos for an upcoming trip, then what could go wrong? In practice, there are plenty of ways these budget-friendly reservations can go awry — especially if your plans change.
Published on January 14, 2020
It's no secret that the best credit cards have the highest annual fees. The good thing is, rewards credit cards offer an array of perks that often make the added costs worth it. This year, the popular Chase Sapphire Reserve® is revamping its customer benefits by partnering with two major brands that will make a real difference in the card's overall value.
Published on January 11, 2020
Unless you have a ton of miles or make arrangements months in-advance, air travel is often going to be one of your biggest travel expenses. With that said, you can be strategic with the routes you choose to maximize your experiences along the way. Make it a point to take the long way home with layovers that offer extra travel opportunities on your getaway. While most travelers complain about non-direct flights, it's time to see these (often cheaper) options as blessings in disguise.
Published on January 9, 2020
Even though purchasing travel insurance every time you travel may seem like a smart move, there are times when it's simply not necessary. Don't get me wrong, travel insurance is very useful and important for certain trips — just not every trip. Many people may not even realize that some credit cards have built-in travel insurance, for example.
Published on January 8, 2020
Wave Season has arrived! If you're unfamiliar, just imagine an extended Black Friday specifically filled with deals on cruises. From January 15th to March 15th, all the major cruise lines will offer huge discounts and promotions to entice people — mainly travel agents — to make reservations in advance. See, filling up cabins early on in the year prevents companies from needing to cut prices drastically as departure dates get closer. In addition to markdowns on accommodations or travel packages, keep an eye out for other free or discounted amenities.
Published on January 3, 2020
2020 is here, but Disney is still going strong with New Year's celebrations. In addition to the parks' new attractions, such as the release of the Star Wars: Rise of the Resistance experience and Mickey & Minnie's Runaway Railway, there are a ton of fresh promotions waiting for visitors along with Florida and California locals alike. At Walt Disney World Resort, park-goers can receive a free dining plan — which is worth at least $55 per adult a night.