Slickdeals Staff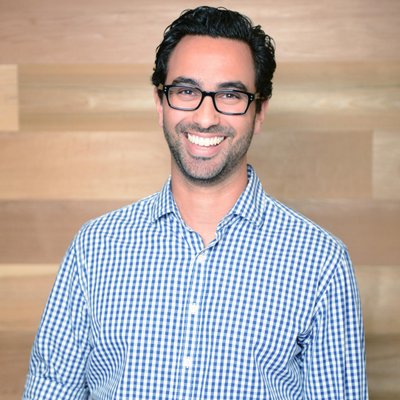 Johan Mengesha is the Editorial Director at Slickdeals in Los Angeles, Calif. Mengesha has written for print and online media outlets since 2003 and has a journalism degree from Cal State Northridge. Published work has appeared in the "Los Angeles Daily News," the "Daily Sundial" and eHow.com.
Johan Mengesha's Recent Articles
Published on October 9, 2018
Slickdeals has an additional exclusive bonus offer of $125 when you follow the steps we outline in this article and are approved for the American Express Blue Cash Everyday Card®.
Published on October 2, 2018
The popular Apple Airpods are back on sale at Rakuten today for $125.75 after you use coupon code SAVE15 at checkout. We saw this deal last month prior to the September Apple event where they announced their new products, and many shoppers skipped out on the deal anticipating that Airpods 2 would be announced.
Published on September 27, 2018
We're in the Bay Area. We like experiencing exotic cultures; we avoid processed foods if possible; and we also need to save money, because let's face it, we live in the most expensive city in America. That's where Slickdeals comes in handy —  it's the home to amazing bargains that appeal to all of this. For example, how about a spring vacation to Thailand, or spending Thanksgiving in Denmark? If traveling isn't your cup of tea, maybe tinkering in the kitchen making do-it-yourself dried fruit or testing out Instant Pot recipes sounds more appealing. Let's check out some of the hottest deals you can take advantage of this weekend. Instant Pot Duo 7-in-1 Pressure Cooker The Instant Pot has almost built up its own cult following, and there's a good reason why.
Published on May 26, 2017
The October 2018 Costco coupon book is here, and we've got a list of all the savings in one place! The in-store deals will be valid from October 3rd through October 28th. Subscribe to get notified when we update this article with the new Costco coupon book.SubscribeYou have been successfully subscribedOops - something went wrong.
Published on July 20, 2018
I'm sure you've heard about the $1 premium burger deal you can get at McDonald's once a day until 9/30 and Free Fry Fridays, but did you know you can combine these deals and get a full meal for just $2? It's quite easy, actually. All you do is download the McDonald's app (if you don't have it already) and add a debit or credit card so you can order ahead.
Published on July 2, 2018
Amazon Prime Day is a big deal, with big savings to take advantage of. The mid-summer sales event began in 2015, and is now one of the retailer's biggest shopping days of the year. This year, Prime Day will fall on July 17th, but will start as early as noon Pacific time on the 16th.