Slickdeals Staff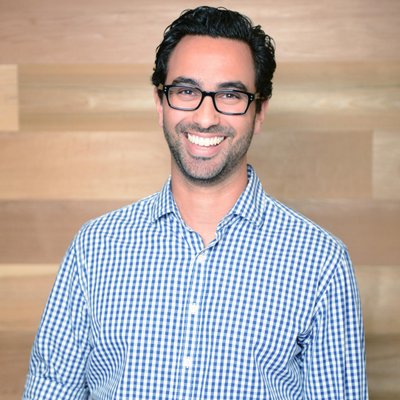 Johan Mengesha is the Editorial Director at Slickdeals in Los Angeles, Calif. Mengesha has written for print and online media outlets since 2003 and has a journalism degree from Cal State Northridge. Published work has appeared in the "Los Angeles Daily News," the "Daily Sundial" and eHow.com.
Johan Mengesha's Recent Articles
Published on May 26, 2017
The May 2019 Costco coupon book is here, and we've got a list of all the savings in one place! The in-store deals will be valid from May 22nd through June 16th. We didn't feature the Costco in-warehouse Hot Buys this month, but you can always find the top Costco.com deals as voted by the Slickdeals community on this page (updated automatically 24/7). See the Best Costco Deals of the Week As we previously mentioned, the Costco coupon book is now showcasing "everyday low price" items, indicated this time around with a green price followed by the words "your cost," as opposed to a dollar amount discount. Don't forget that if you're a loyal Costco customer who spends at least $230 per month over the course of a year, it would benefit you to sign up for Costco's Executive Membership — the year-end reward certificate (2% back on purchases) basically pays for your membership fee. Gain even more rewards with Citi's Costco Anywhere Visa Card, which offers an additional 2% cash back on all Costco purchases.
Published on March 19, 2019
Starbucks Rewards changed drastically on April 16th, and depending on how you use your rewards currently, this may be a welcome change or a terrible one. The current rewards system gives you two stars for every $1 spent at Starbucks. New members need to reach 300 stars ($150 in spend) to get to Gold status, which enables you to get a free item at Starbucks for every 125 stars earned ($62.50 in spend).
Published on March 25, 2019
According to a report from the Wall Street Journal, Nintendo is releasing two new Nintendo Switch consoles this year and they might be officially announced as early as this summer. The interesting thing about this report is that there are two new models rumored to be on the way, not just one.
Published on November 14, 2018
Just in time for the holidays, Costco has a Gold Star Membership deal with a $20 Costco Cash Card and a coupon for $25 off a purchase of $250 on Costco.com. A Costco Gold Star Membership is $60, but without the additional savings, so this is a terrific time to jump on this deal.
Published on October 9, 2018
Slickdeals has an additional exclusive bonus offer of $125 when you follow the steps we outline in this article and are approved for the American Express Blue Cash Everyday Card®.
Published on September 27, 2018
We're in the Bay Area. We like experiencing exotic cultures; we avoid processed foods if possible; and we also need to save money, because let's face it, we live in the most expensive city in America. That's where Slickdeals comes in handy —  it's the home to amazing bargains that appeal to all of this. For example, how about a spring vacation to Thailand, or spending Thanksgiving in Denmark? If traveling isn't your cup of tea, maybe tinkering in the kitchen making do-it-yourself dried fruit or testing out Instant Pot recipes sounds more appealing. Let's check out some of the hottest deals you can take advantage of this weekend. Instant Pot Duo 7-in-1 Pressure Cooker The Instant Pot has almost built up its own cult following, and there's a good reason why.