Slickdeals Staff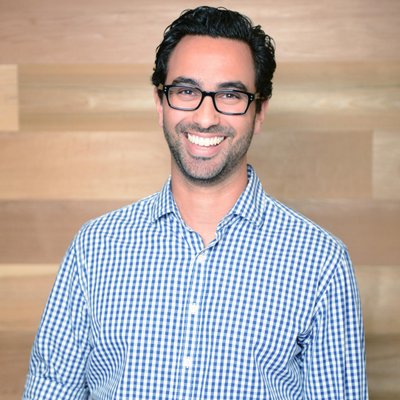 Johan Mengesha is the Editorial Director at Slickdeals in Los Angeles, Calif. Mengesha has written for print and online media outlets since 2003 and has a journalism degree from Cal State Northridge. Published work has appeared in the "Los Angeles Daily News," the "Daily Sundial" and eHow.com.
Johan Mengesha's Recent Articles
Published on June 16, 2015
This will be the first year I get to celebrate Father's Day as a dad, and I'm terrified I'll get a tie as a gift.
Published on May 26, 2017
The July 2018 Costco coupon book is here, and we've got a list of all the savings in one place! The in-store deals will be valid from June 28th through July 29th. Subscribe to get notified when we update this article with the new Costco coupon book.SubscribeYou have been successfully subscribedOops - something went wrong.
Published on May 29, 2018
If you're worried about your Alexa device randomly recording your conversations and sending them to people in your contact list like the Portland couple who were recently in the news, you can easily delete what has been recorded on your device by following these steps. The steps are all the same regardless if you have an Echo Dot, Amazon Echo, Echo Plus, Echo Spot or Echo Show. Deleting Specific Alexa Recordings Open the Alexa app on your phone or tablet. Tap the hamburger menu on the top left of your screen.
Published on October 1, 2015
Target's price matching policy covers more than 35,000 items and 24 online competitors, such as Amazon, Walmart, Kohl's and Macy's. If you find a better price than what you paid at Target, you have 14 days to request a price match. Price matching is a great resource for shoppers when you deal hunt.
Published on April 26, 2018
Amazon announced they are raising the price for their Prime Membership on their earnings call today. The cost of the annual membership has not changed since March of 2014 when it went from $79 to $99, but starting May 11 it will increase to $119 per year for new memberships.
Published on April 26, 2018
We're excited to announce the Slickdeals podcast! It's called "Beyond the Frontpage," and every week, we'll have a new episode featuring conversations and tips around shopping and saving money. Andrew and Johan (that's me!) share their own opinions and knowledge on various topics, but also insights from the 10 million people who use Slickdeals on a monthly basis. Recent episodes include first impressions of the Amazon Echo Plus and Echo Spot, an explanation of how to post a deal, why MoviePass is (or was) a great deal, and what it's like to order groceries from Whole Foods via Amazon Prime Now. You can find us wherever podcasts are available, such as iTunes, Google Play, Overcast, and more, and you can even ask your Google Assistant-enabled device to "play the Slickdeals podcast." For Alexa devices, say "play Beyond the Frontpage podcast." Listen on iTunes Listen on Google Play Listen on Stitcher Listen on PodBean If you have suggestions for topics you want us to cover or have feedback on past episodes, leave a comment on this page!