Slickdeals Contributor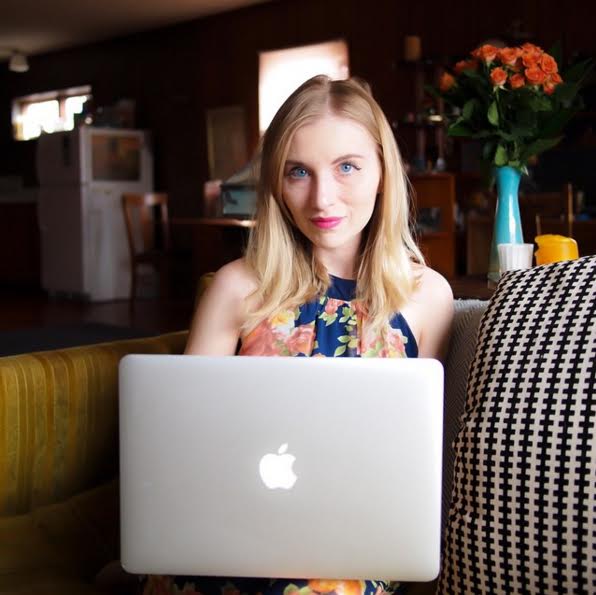 Lesley Sheridan is a freelance fashion and beauty writer who lives for Pinterest boards, animal prints, strappy shoes and coupon codes. Her bookshelves are filled with Kevyn Aucoin makeup guides, and her favorite band is and will always be INXS. A Kentucky girl at heart, she currently resides just outside of Cincinnati, Ohio, with her rescue cats, a boyfriend who wishes he were an astronaut and a dog whose favorite word is "pizza."
Lesley Sheridan's Recent Articles
Published on October 16, 2018
Early Monday morning, Sears made headlines by filing for Chapter 11 bankruptcy protection. It wasn't exactly a surprising move given the beleaguered company's steady decline in sales, but it certainly paints a bleak picture for one of the most iconic names in American retail. We're taking a look at the impact of the Sears bankruptcy and what the announcement means for workers and shoppers nationwide. The Rise and Fall of Sears Once heralded as the country's largest retailer and the biggest employer in the USA, Sears used to dominate the retail landscape with its profitable mail-order catalogs and a lucrative collection of name-brand appliances.
Published on October 15, 2018
If you love watching infomercials for the latest and greatest "As Seen on TV" gadgets, then you've probably seen the newest member of the Red Copper cookware collection: the Red Copper Flipwich. At Slickdeals, we were already intrigued by the two-plated sandwich maker's ability to create the perfect grilled dishes in minutes, but we were even more excited to give it a try when its price recently dropped from $24.99 to an all-time low of just $6.99.
Published on October 9, 2018
It's no secret that runners go through a lot of shoes, and the right ones can seriously enhance your performance while keeping injuries at bay. Unfortunately, some of the top running shoes also have some pretty steep price tags. So when Runner's World rounded up the nine best adidas running shoes, we set out to find the best deals on the models we've spotted in our forums.
Published on October 8, 2018
Recently, Amazon officially opened Amazon Storefronts in an effort to highlight the network of nearly 20,000 small- and medium-sized U.S. businesses selling on its site. Essentially a curated collection of more than a million products, Storefronts includes items from categories like Electronics, Back to School, Home, Pet Supplies, Grocery and more.
Published on October 4, 2018
Everyone loves getting a good deal, and we're making it easier to find one with a round-up of some of the best deals available at the moment. These deals were found on October 4th and might not last long, so strike quickly if any pique your interest. 1. Travel roundtrip from San Francisco to Bali Indonesia for $479 If you're longing for an affordable vacation, China Southern Airlines currently has roundtrip airfares traveling from San Francisco (SFO) to Bali, Indonesia (DPS) for around $479.
Published on September 11, 2018
Attention, soccer fans! FIFA 19 is now available for Xbox One, PS4, PC, and Nintendo Switch. While pre-order deals and promos have come and gone, there are still ways you can purchase FIFA 19 at a discount. We're taking a look at some of the best FIFA 19 sales, and providing you with tips and tricks on how to get the most bang for your buck when picking up the title. Search URL: https://slickdeals.net/newsearch.php?firstonly=1&q=%40title+%22fifa+19%22&pp=20&sort=newest&rating=1&hideexpired=1&r=1 Choose Between Three FIFA 19 Editions FIFA 19 offers you certain perks depending on which edition of the game you choose. There are three editions of FIFA 19 available (Standard, Champions, and Ultimate) so you'll need to decide which best suits your preferences and budget. You can check out the specifics of each version on EA's website by following this link. How to Get the Best FIFA 19 Deals and Discounts Check for Stores That Offer Trade-in Credit During pre-order season, Best Buy ran an in-store trade-in offer that let you trade in FIFA 18 for a $10 coupon toward FIFA 19.