Slickdeals Staff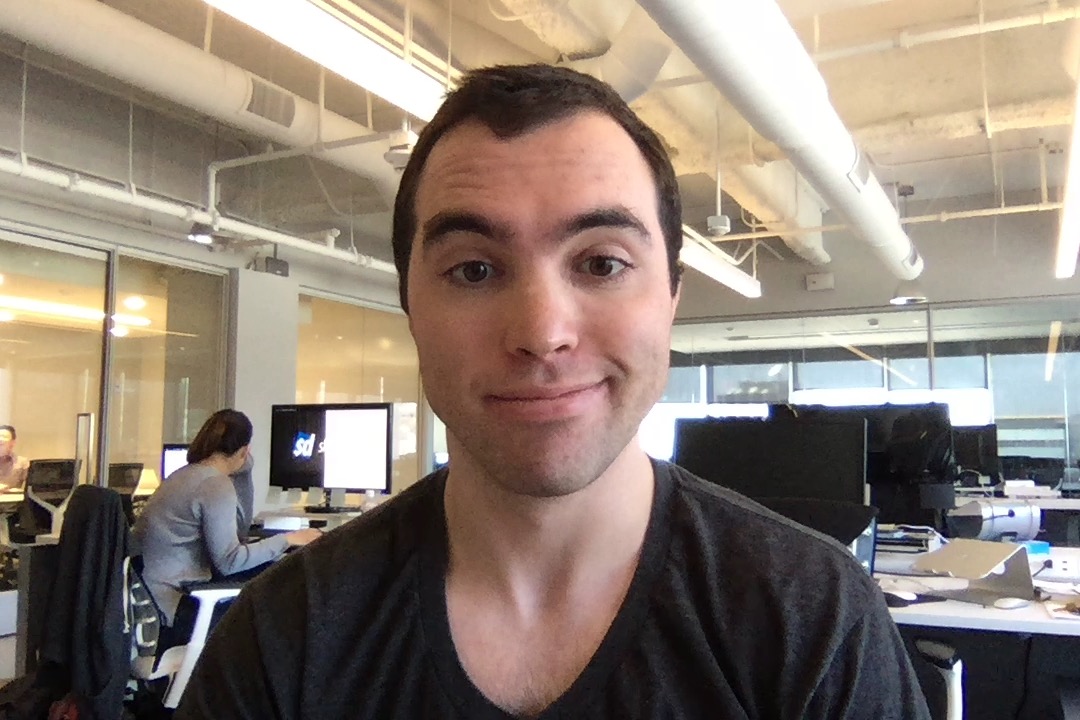 Liam Fitzpatrick is a Content Editor at Slickdeals in the Los Angeles office. He has written and edited for various digital publishers, including Ranker, Cracked, and Screen Rant. He's always got his eyes out for fresh deals, especially when it comes to entertainment and technology. If you ever want to talk about comic books, classic sci-fi, or Magic: The Gathering, he'll be ready and waiting.
Follow Liam on Twitter here (he's always down to chat about his cats): @slickdealsliam
Liam Fitzpatrick's Recent Articles
Published on May 31, 2019
On October 6th, UFC 243 takes center stage in Melbourne, Australia at Marvel Stadium as Robert Whittaker and Israel Adesanya face off for the UFC middleweight championship. Following the fight, there will be a lineup of bouts including Al Iaquinta against Dan Hooker in a lightweight bout, and a heavyweight fight with Tai Tuivasa versus Sergey Spivak. UFC 243 will stream exclusively through ESPN+, but that doesn't mean you need a cable subscription. How to Watch UFC 243 ESPN+  If you're in it to win it with UFC 243, go directly to the source for with an ESPN+ subscription service.
Published on September 3, 2019
September 12th heralds the return of Thursday Night Football to our evening routines. There are 13 games planned through December, but only 11 are available on select streaming platforms. If you plan on watching football on Thursdays this fall, you're going to need a game plan. We've assembled the members of your dream stream team so you can choose which provider will carry you to a win. Will you opt for the full 13-game experience? Or will you choose the cheapest offer? These are the best ways to watch Thursday Night Football for 2019. How to Watch Thursday Night Football NFL Network Already connected with a TV provider like DirecTV ? Check to see if your subscription includes the NFL Network.
Published on August 28, 2019
Haven't caught the Hulu wave yet, but interested in doing so? This introductory offer might just be what gets you off of — well, what puts you on, actually — the couch. Hulu is currently offering its Limited Commercials service for free for the first month (for new subscribers), then $2.99 a month for six months after.
Published on July 30, 2018
This Wednesday, July 31st, Chipotle is giving away a free order of guacamole (either as an add-on to a meal or as an individual order of guac and chips) to all customers who purchase a meal through its app or online. The promotion is meant to celebrate National Avocado Day, which is fitting since (unlike some other fast-food chains) Chipotle actually uses fresh avocados when making its guacamole. threadID: 13265500 Here at Slickdeals, we're of the opinion that free food is almost always a great value.
Published on August 2, 2018
Sam's Club is known for offering "savings made simple" year-round, and the store's upcoming Summer Savings One-Day Sale proves that membership really does have its perks. We're breaking down all the advertised deals for this Sam's Club One-Day event to see which ones are worthy of your attention. Shop the Sam's Club One-Day Sale Jump To: TV & Soundbar Deals Smartphone Deals Computers, Tablets & Electronics Back-to-School Deals Home Deals Outdoor Deals Food Deals Kid & Baby Deals Clothing & Accessories Gift Card Deals Tire Deals Sam's Club One-Day Sale Overview The next Sam's Club One-Day Sale will take place on Saturday, August 3rd, with doors opening at 7 a.m. Prefer to shop online? You're in luck.
Published on July 10, 2019
Amazon Prime Day is back for the fifth year in a row. And if past Prime Days are any indication, Amazon will be releasing an extremely small, well-curated list of exclusively excellent deals. Oh, wait, no. We meant literally the exact opposite of that. RELATED: Leaked Deals for Amazon Prime Day 2019 Realistically, you'd have to sort through thousands of mediocre deals on Prime Day before finding anything good.