Slickdeals Contributor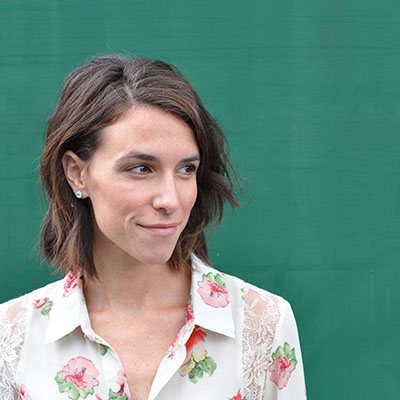 Marianne Hayes is a freelance writer, wife and mother in Tampa Bay. After earning a degree in journalism and creative writing from the University of Central Florida, she spent nearly a decade getting lost in New York City and Los Angeles before making her way back home again in 2014. Marianne's writing has appeared in a variety of publications including The Huffington Post, Forbes.com, LearnVest, The Daily Beast and more. When she's not writing, Marianne is usually cruising her local bookstore with her two daughters.
Marianne Hayes's Recent Articles
Published on October 6, 2017
UPDATE: As of April 1st, 2019, Netflix has sent out notifications to many existing subscribers that price increases will start on Wednesday, May 1st, 2019. If you have a Netflix subscription, check your email. -------- Like death and taxes, it seems one of the certainties in this world is that Netflix will continue to raise its subscription fees.
Published on March 28, 2018
With more and more shopping happening online these days, a good return policy has become essential. When you can't examine or try on the product you're buying, you need to know that you have options beyond just taking the financial hit. Plus, who hasn't received a gift that wasn't quite right and been curious about how to return it? Regardless of why you're no longer keen on keeping what you've purchased, there are a few key elements to a good return policy. Being able to easily return items without a receipt is always a plus, while having a long return period is another key.
Published on November 5, 2018
Amazon isn't wasting any time in gearing up for the holiday rush. The retail giant just announced that starting today, November 5th, shoppers can expect free shipping on all orders that will arrive in time for Christmas, with no minimum purchase requirement. While Prime members have long-enjoyed two-day free shipping, regardless of the total order amount, non-subscribers usually have to put at least $25 worth of stuff in their shopping carts to avoid a shipping charge. Start Shopping at Amazon Keep in mind that this limited-time offer of free shipping is only valid for items sold by or fulfilled by Amazon.
Published on October 19, 2018
Amazon turned heads this week when it unveiled the latest Kindle Paperwhite. The new model comes with some serious upgrades for bookworms. Plus, its reasonable price point ($130) makes it far and away the best budget-friendly waterproof eReader on the market. But will all those upgrades make the new Paperwhite a hit for the holidays? Buy Now from Amazon New Features, Sleek Design and Expanded Storage The fact that the new Kindle Paperwhite is waterproof is a big selling point for those who like to curl up with a good book while poolside, at the beach, or relaxing in the bath tub.
Published on October 5, 2018
Amazon is offering a $100 price cut on the Samsung SmartThings Home Monitoring Kit, which means it's now available for $99.99. The kit includes the SmartThings hub along with two multipurpose sensors, one motion sensor and one outlet. Buy Now from Amazon The Slickdeals community seems divided on whether or not this product is worth the money, even at the discount.
Published on October 4, 2018
Subscribe & Savers can score a 12-pack of 2.1oz Quest Nutrition Protein Bars (Oatmeal Chocolate Chip) for just $16.14. If it's your first order, you can also lock down an extra 20% off coupon. (FYI, you can always cancel your subscription after it ships and still get the deal.) Buy Now from Amazon One-time purchases are currently going for $16.99 if you don't want to be bothered with canceling, but you'll lose out on that additional coupon.