Slickdeals Contributor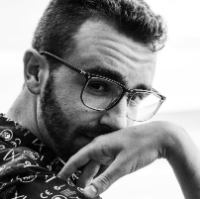 If Carly Rae Jepsen and Sabrina Spellman raised a child, Mick Jacobs would be the result. He plays the saxophone, writes about music, and loves his hometown of Cleveland. His work appears in PopMatters, Spectrum Culture, and Pretty Much Amazing, and his own site Secondhand Setlists covers the live music scene in Los Angeles. A proponent of happy hour, the mall, and public transit, Mick loves nothing more than a good deal.
Mick Jacobs's Recent Articles
Published on September 16, 2019
On September 25th, 2019, the Survivor series returns for its 39th season, Survivor: Island of the Idols. A cultural institution hailing from practically the start of the millennium, Survivor retains a dedicated fanbase to this day. But while the show survived the transition into the late 2010s, a different media institution — cable — has not fared so well.
Published on September 13, 2019
One of the Danes' greatest inventions, the LEGO, provides the foundation to many different mediums: movies, video games and, of course, some of your favorite toys. As the holiday season approaches, you should consider which of your loved ones might enjoy a certain set. While they are a staple toy for many youngsters, LEGO sets can also be great for adults as well.
Published on April 29, 2019
The Big Bang theory may be over, but you can still get a more bang for your buck. CBS All Access is offering a special coupon code that provides customers with a one-month free trial for a limited time. To take advantage of this deal, just apply the CBS All Access trial code AUGUSTHEAT at checkout. Start Your Free Trial Normally, these free trial promos are aimed at bringing in new customers.
Published on August 16, 2019
After the failure of MoviePass, major theater chains began scrambling to fill the void in the ticket subscription market. And while none have been able to quite match the original national reach and selection of MoviePass, there are still a number of cost-effective plans worth considering. Three large theaters — Cinemark, Regal and AMC — all provide markedly different plans for customers, and determining the best movie theater ticket discounts for you and your family requires a bit of research.
Published on June 26, 2019
Wendy's promised us the return of Spicy Nuggets following a wildly successful social media campaign instigated by Chance the Rapper.  We expected the nuggets to come back on August 19th, but Wendy's re-launched the fan-favorite menu item early on August 12th. As has been the case with many of the chain's biggest stories, the announcement came by way of Wendy's delightfully snarky Twitter account. And to make things even better, Wendy's is celebrating the 2 million likes it took to bring back the nuggets by giving away 2 million for free. 2 million likes deserve 2 million free Spicy Nuggs.
Published on August 7, 2019
Gone are the days of the universal $5 footlong, but now through August 25th you can take $5 off any purchase at Subway with PayPal and the Subway App. While sub pricing varies by meat and store location, this brings a $6-$9 sandwich down to $1-$4. To access the savings, log into your PayPal account then follow this link and click the "Save Offer" button.