Slickdeals Contributor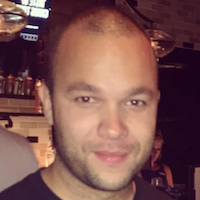 Mike Jackson has been writing for high-profile publications for 16 years, primarily in the video game industry, but also covering tech. Mike is an obsessed video game hoarder with hundreds of games spanning a 30-year collection. An entire room in his house is dedicated to Super Mario, and he thinks the Nintendo Switch is "the best invention in human history." Counseling may be necessary.
Mike Jackson's Recent Articles
Published on May 16, 2019
Alienware laptops made a quantum leap in late 2018 with the new Alienware m15, a powerhouse gaming laptop squeezed into the thinnest and lightest chassis the manufacturer has ever made. It was glorious, as I detailed in my review. And crucially, it signaled the start of a new design ethos from the high-end computer brand; one that would focus on sleeker and more portable form factors than the bulky machines for which it was once known. Now, the company has unleashed a much-anticipated 17-inch iteration of its new slim design, the Alienware m17, and it's every bit as good as its smaller sibling.
Published on April 9, 2019
For today only, ViewSonic is running a flash sale that is offering significant discounts on a selection of gaming and productivity monitors, plus a 4K projector. Deals include $200 off a super-bright PX747 4K home theater projector, or you can get a 32-inch 4K IPS monitor for just $319.99. These are among the best prices available for 4K display technology. If you've been looking to upgrade to Ultra High Definition or want to take full advantage of your gaming PC's graphical power, this is a great opportunity to avoid paying full price.
Published on April 1, 2019
The ViewSonic ELITE XG350R-C ultrawide curved gaming monitor is a true showpiece. It's the type of monitor that steals the spotlight from some of the fanciest of gaming PCs. Even a case with glowing fans, bright green cooling liquid and enough RGB lighting to fill a Christmas tree will be quickly forgotten as visitors gawk at the epic 35-inch curved display. The ELITE XG350R-C is ViewSonic's latest foray into the high-end gaming market.
Published on March 19, 2019
During GDC 2019, Google revealed Stadia, a new video game streaming platform that will let users play high-end 4K games not just on PCs and laptops, but on almost any internet-connected media device, including TVs, tablets, smartphones and Chromecast.  Google looks to compete with the likes of PlayStation and Xbox by offering users access to blockbuster games without the need for an expensive PC or console.
Published on March 11, 2019
Some things get better with age, and that's certainly the case with Dell's Alienware Aurora Gaming PC. Externally, the Aurora hasn't changed since the R5 launched in June 2016. But internally, it has undergone several complete revisions, building on its strengths, while improving greatly on its early problems. After almost three years of refinement, what we now have is a supremely powerful yet compact PC.
Published on February 20, 2019
When it comes to buying Apple devices, it almost always pays to heed one piece of advice: never buy the first generation product. The very first iPhone didn't have an App Store or 3G support, while the original iPad was bulky and slow. Second generation models are always so much better.