Slickdeals Contributor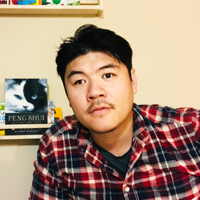 Quan Tsang is a creative writer, serial entrepreneur and motorcycle enthusiast based in Southern California who aims to conquer the world one smile at a time. He has a propensity of taking in stray cats and experimenting with culinary creations. Those two things are separate and have no relation to each other. Quan is not a monster — he just loves cats and food. With his lovely wife, Zina, Quan has two sons by the names of Quantas and Quanelius.
Quan Tsang's Recent Articles
Published on October 2, 2019
If you're a regular Slickdeals user, you've probably stumbled upon a hot video game deal at some point. In fact, there are pretty much always discount video games on our Frontpage, but with so many sales starting and ending every day it can be hard to discern which video game sales are worth your time. This week, the PlayStation Store has gone deal crazy by adding several new sales to the website.
Published on October 15, 2019
If you are a big fan of photography, then your four favorite letters in the alphabet may be DSLR. Digital single lens reflex cameras and related products are hot categories for Black Friday. Though we may not have the remarkable pricing errors of this year's Amazon Prime Day, the tech giant's annual shopping holiday may have given us good indicators of deals to come. For those who are more budget-conscious, the rise of the mirrorless camera has provided a great alternative to the DSLR.
Published on July 3, 2019
We are still a couple weeks away from Halloween but it is never too early to treat yourself to some sweet audio deals. This is especially true if you have an annual tradition of listening to "Ghostbusters" non-stop every day in October until the frightful holiday. Whether it's music or movies, a good pair of headphones is a must for immersing yourself with entertainment. Even though there isn't an official sale going on right now, Amazon is a great place to find discounts on high-quality headphones and earbuds made by companies like Bose and Sennheiser.
Published on October 7, 2019
Though baseball was once America's favorite pastime, it can probably be argued that playing games and "pwn-ing newbz" takes the throne in the 21st century. If you identify as a gamer, then having the right equipment is of utmost importance to you. But gaming PCs and laptops come in all sorts of configurations, so first and foremost, you have to ask yourself, "Just how much power do I really need?"  Do you enjoy playing timeless (older) games that aren't so graphics intensive? Are you a social butterfly who prefers to take your games wherever you go? Or would you rather have a gaming rig so hulking it's often mistaken for the bridge of the Starship Enterprise? Whether you're a budget gamer or an esports star, there's a pre-built machine that can handle what you have in mind.
Published on October 7, 2019
When building a gaming desktop, the graphics card is often a large portion of the overall cost burden. But if you can find a good deal on the GPU you're looking for, you leave the rest of your budget open for other components and peripherals. Even on sale, GPUs can easily cost you a couple hundred dollars.
Published on October 4, 2019
Since our cell phones are so crucial to our daily lives, the smartphone market is supremely dense with options. But with all that healthy competition out there, we can get some good deals on a lot of great phones. Whether you're looking to get your hands on the next big flagship or just need something to fit your budget, there are a wide variety of choices out there.