Slickdeals Contributor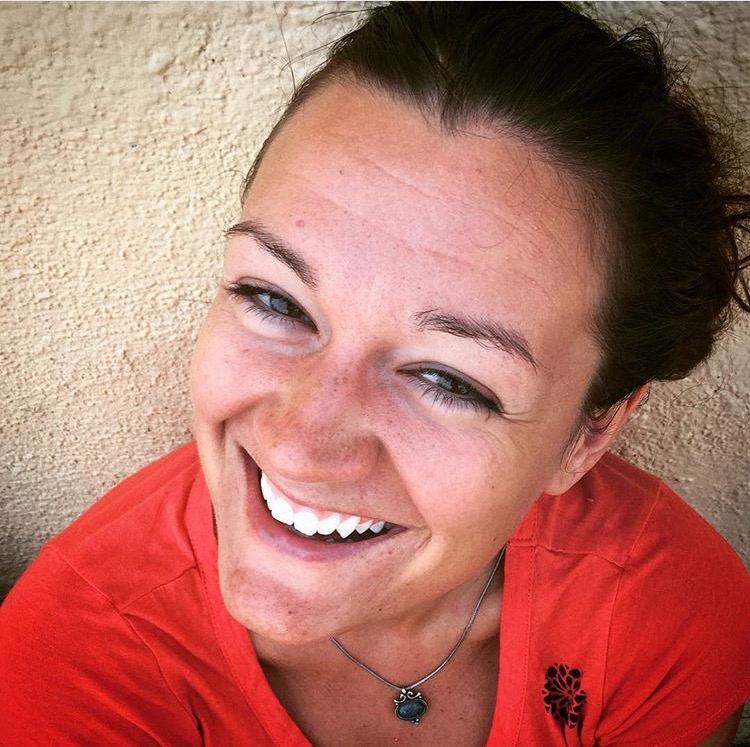 Rebecca High is a producer, writer, and editor from Los Angeles. Reincarnated from her previous lives as both an expat living in Asia and a reality TV producer, she now spends her time hunting down the best coffee experiences all over the world, watching all the food porn, and perfecting her avocado toast-making skills. She's passionate about international affairs, social justice, and tech development aimed at providing humanitarian relief and solving environmental issues.
Rebecca High's Recent Articles
Published on October 15, 2019
Looking for your next beach getaway? You might want to try The White City. Are you into florals and botanics? Perhaps a trip to the Garden City would be fun. Or check out the Nonstop City for all-night opportunities to eat, drink and dance. Can't decide? Luckily for you, the bustling, buzzing Israel beach city Tel Aviv goes by all these nicknames, and starting October 14, you earn double miles on El Al's global partner Alaska Airlines when you fly the brand new EL AL (LY) route between San Francisco (SFO) and Tel Aviv (TLV) any time from October 15, 2019, to June 30, 2020. SAVE: My Dad and I Flew Business Class to Israel for $100 Using Points Tel Aviv, among its many nicknames, offers visitors a stunning coastline and beaches, plenty of nightlife, a teeming tech and startup culture, and rich history.
Published on October 10, 2019
Domestic economy flights rarely provide blankets, even on long cross-country trips, and trains never do, which means you may spend hours freezing in transit. Even when you do snag a blanket on a plane, airline insiders have reported those things aren't necessarily washed between uses. That means you might be snuggled up with some stranger's germs. That's why savvy companies have started marketing travel blankets — sleek, comfortable, and (most importantly) affordable blankets that are easy to pack and won't leave you shivering on flights or breathing in someone else's bacteria. Let's break it down so you can get the best deals on travel blankets in time for your next take-off. Discounts on Travel Blankets 1.
Published on October 9, 2019
There's nothing that can cure the blues better than Hawaii. If you're looking to celebrate the belated holidays on the cheap, escape the post-holiday doldrums or even surprise someone with an affordable (but paradisiacal) holiday gift, you'll want to consider these Hawaii flight deals. Both Hawaiian and Alaska Airlines are offering discounted roundtrip, nonstop flights to and from San Diego and Maui for only $278 during select dates in January, February and March 2020 when you book through Expedia, Kayak, Orbitz or Priceline. Most roundtrips take place within three days, but the airlines don't necessarily have the same price on the same days.
Published on September 19, 2019
For music lovers everywhere, there's great news from Amazon: the online retail/media giant just launched its own lossless audio streaming service, Amazon Music HD, which features over 50 million titles in downloadable and streaming lossless format. Get 90 Days Free of Amazon Music HD While Amazon has been streaming music for years to the tune of "tens of millions" of subscribers, the new HD subscription service has created buzz for music lovers who are drawn to higher quality audio. Preferred by audiophiles, Lossless audio ⁠is a format that delivers the purest listening experience, and has been the primary competitive point offered by Jay-Z's streaming service, Tidal.
Published on September 13, 2019
Friday the 13th just became the luckiest day of the month, thanks to Macy's announcement that its semi-annual VIP sale is back. The 2019 Macy's VIP sale begins on Friday, September 13th, and features up to 30% off select items through September 22nd. Just use the promo code VIP while shopping online at Macys.com.
Published on April 12, 2019
After a busy summer, you may be back to the grind of daily commuting, working and studying — and probably a lot of it glued to your phone or computer screens — which means your eyes can barely catch a break. Luckily, Amazon's latest Audible sale includes some classic titles to give your eyes a free rest as you listen. Following Kindle's classic literature masterpiece sale last spring, Amazon is offering timeless titles for free on its Audible audiobook platform.