Slickdeals Contributor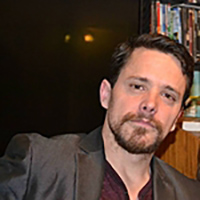 Stephen is a veteran of the consumer electronics industry where he was a sales manager for numerous products, everything from basic stereos to whole home automation systems.  Most of the people he knows in that industry call him Dirk, but that's not important.  He is an avid gamer, occasional podcaster, coffee snob, and watches much more TV than is probably healthy.  Today he is a freelance writer specializing in his various geek obsessions.  You can join his obsessions on Twitter, @childe_dirk
Stephen Libbey's Recent Articles
Published on October 26, 2015
While Black Friday is great for deals on just about anything you can think of, televisions are still the single most popular product for most retailers. And TVs will, once again, be the focal point of many of the doorbuster deals that we see this year. We took a look at some of the best TV deals of Black Friday past so that you can get an idea of what to look out for this year. Dell It seems Dell is already looking to improve over last year's Black Friday deals. Their major TV offering last year was a 55-inch Samsung 1080p Smart TV for $797.
Published on September 14, 2015
The Xbox One is coming up on its second anniversary, and while the Xbox 360 was a console champion in the previous generation (we're not counting the Wii here, as that's a whole separate discussion) its successor has not seen the same booming success. Many 360 owners have either jumped to a different console or continued on with their 360.
Published on September 1, 2015
We're coming up on two years since the PlayStation 4 was introduced to the world, and while it has been the sales champ of this generation, lots of gamers have yet to take the plunge to the new console. Is it finally time to make the jump to the PS4, or is the old PS3 workhorse still holding its own? Games While all new consoles have lots of functions beyond gaming, and that's cool, your gaming console should be, first and foremost, a gaming console.
Published on June 26, 2015
Building a computer may seem like a massive undertaking, but when you take each step one at a time, it's not nearly as complicated as it appears. It can also save you a decent chunk of cash compared to buying a pre-built PC. Once you have all the parts, putting them together isn't difficult at all.
Published on June 23, 2015
There is something to be said for the simplicity of console gaming. You purchase a Playstation, Xbox or Wii (if that's your thing), then grab a game or three, push a button and it works. Well, it usually works. At the very least you don't need to worry about ever replacing the pieces inside the console.
Published on May 11, 2015
You've got the big TV, more speakers than you know what to do with and a frightening amount of wire. All of the parts for setting up your new home theater system are here, but how do you get started? Where does it all go? How do you make all this stuff work?  Don't worry; we've got you covered. Television Your TV should be placed so that the middle of the screen sits at your natural eye level when seated.