Slickdeals Contributor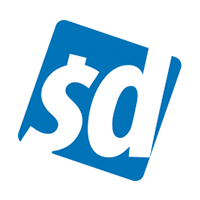 Tim Leffel is an award-winning travel writer and editor who runs the Cheapest Destinations Blog and Perceptive Travel. He is the author of five books, including The World's Cheapest Destinations--now in its 5th edition--and A Better Life for Half the Price. He has also contributed to a wide variety of publications such as USA Today, Lonely Planet, American Way, Global Traveler, and Outside Online.
Tim Leffel's Recent Articles
Published on January 24, 2020
Most people choose where they want to go on vacation, then try to find a bargain flight deal to get them there — often in vain. What if you reversed that and checked the flight deals first? For international destinations especially, choosing the cheapest international airports to fly to can end up saving you enough to pay for nights of hotels or a week's worth of lunches. The landing point doesn't have to be the final destination, either.
Published on January 19, 2020
At many of the biggest and most famous ski resorts in North America, it costs more than a day at Disney World to get in line at the lifts — and that's before renting skis or taking lessons. The more skiers a place serves, the more likely you'll find high prices. Sure, you get more lifts and trails for that $209 lift ticket at Vail than you do at some small ski hill, but sometimes you don't really need a six-mountain resort with four lodges.
Published on January 18, 2020
While northerners may sing "Let It Snow" in December, by the middle of winter the frigid weather is not such a welcome sight. If you're dreaming of a winter getaway with sun and sand, however, it can cost you dearly. Beach resort areas tend to be much more expensive during the winter, and flights fill up fast. There are some beach destinations that are a consistently good deal, however, thanks to lower demand, higher supply or favorable exchange rates on the U.S.
Published on December 28, 2019
What if you could just take a short bus or train ride and drop your nightly hotel cost by half? Or suddenly go out to eat and drink for less than half of what you spent the day before? In some parts of the world, this is not a hypothetical question.
Published on December 6, 2019
How many times have you seen someone dragging a suitcase with a missing wheel? Or clothes spilling out of a bag with a busted zipper on the luggage carousel? Chances are high that that bag was from a brand that doesn't offer a lifetime warranty. Sure, it's tempting to buy a $79 suitcase at a discount store and hope for the best, but you often get what you pay for when it comes to luggage.