Black Friday

32" Proscan 720p LCD HDTV $97.00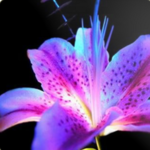 Original Post
brisar
(
)
Nov. 6, 2012 at 10:57am
Kmart
[kmart.com]
has 32" Proscan 720p LCD HDTV for
$97.00
on November 23rd (BLACK FRIDAY).
Additional info:
Description: Basic 32" HDTV for sub $100 suitable for kids room, kitchen or guest room. Those are just some of the places where this TV can shine while not burning a hole in your wallet.
Manufacturer: Proscan
Model: LCD3283B
Category: LCD Televisions (TVs)

Wiki Community Board
This can and should be used by you to post updated deal information.
Be sure to read this because it may contain answers to your questions!
1366 x 768 resolution. So 720p ~ nstarz