Expires 10/31 for 100,000 Times Viewed # 1 Recommended GIGABIT ROUTER; $116 at Target TP-Link Archer AX3000 Dual Band WiFi 6 MU-MIMO Router
$116.00
Update: This post has been viewed approx. 100,000 times on Slickdeals.
Target price of $129 less the 10% coupon is $116. Coupon Expires 10/31
#1 Rated by the New York Times.
https://www.nytimes.com/wirecutte...fi-router/
You can get the AX3000 (Archer AX 50) for $116 at TARGET (see below)
https://www.target.com/p/tp-link-...A-79847621
HOW TO GET IT FOR $116 AT TARGET (2 WAYS)
New price is $129 and then apply the 10% off one electronic item (Target circle coupon). Total came to $116 and change. If you are a target Redcard member get additional 5% Redcard discount[/QUOTE]
10% coupon can be found here (Expires October 31):
https://slickdeals.net/?sdtid=14448551&sdop=1&sdpid=141342461&sdfid=30&lno=1&trd=https%20www%20target%20com%20offers%20targ&pv=&au=&sdtrk=SiteSearchV2Algo1&u2=https%3A%2F%2Fwww.target.com%2Foffers%2Ftarget-circle
[/QUOTE]
At Walmart, you can get the $99 AX1800 (Archer AX 20) model. Note that "PeteyTheStriker" who is very knowledgeable on routers has commented extensively on this thread has recommended the upgrade from the AX20 to AX50 if you can afford it. Through Target (see above, you can get the AX 3000 for $116)
WALMART
$99 AX1800 (Archer AX 20)
https://www.walmart.com/ip/TP-Lin.../210201077
FOR ONLY $17 More (Target), you can upgrade from the Archer AX20 (AX1800) to the TP-LINK Archer AX50, i.e., AX 3000,
https://www.target.com/p/tp-link-...A-79847621
COMPARISON OF AX20 ($99) VS AX50 ($129) [ Thanks - zpeedster_m ]; Note that "PeteyTheStriker" who is very knowledgeable on routers has commented extensively on this thread has recommended the upgrade from the AX20 to AX50 if you can afford it.
https://www.nytimes.com/wirecutte...fi-router/
TP-Link Archer AX50
The best Wi-Fi router
In our tests the TP-Link Archer AX50 created a speedy, responsive network even from across a medium house. You have to spend a lot more on a router—or a mesh kit if you have a very large home—to get anything even a little better. It's our first WI-Fi 6 (802.11ax) router pick.
The TP-Link Archer AX50 is reasonably priced, yet it can handle a growing selection of laptops and smart devices while surpassing the performance of routers that cost twice as much. It's generally speedy and able to reach long range, it has little lag even when the network is busy, and it's a great choice if you have a high-performance internet service plan. It's compatible with Wi-Fi 6, the latest wireless standard, and it comes with built-in security in the form of a lifetime subscription to updates.
TP-Link Archer AX20
If our main pick is unavailable
The Archer AX20 offers fewer features than our pick for a slightly lower price, but in most cases it can keep up in throughput, responsiveness, and ease of setup.
If our pick is out of stock or its price is more than $30 higher, you should consider the TP-Link Archer AX20 instead. The AX20 looks like the AX50 and offers a strong, responsive network that's nearly as good, especially if your house isn't larger than our 2,300-square-foot-test home. But it's not quite as fast at longer ranges, and TP-Link sacrifices a few advanced features and settings in its administration interface to meet the lower price
REVIEWS (Thanks "PeteyTheStriker")
https://play3r.net/reviews/networ...er-review/
https://www.youtube.com/watch?v=qXVGRKgaxYo
https://www.blacktubi.com/review/...cher-ax50/
https://techprojournal.com/tp-lin...ink_AX3000
Overall if you want a entry level to medium end router, you cant go wrong.[/QUOTE]
OTHER THINGS TO NOTE:
1. Donknows has a review on the AX3000 (Archer AX 50) this has thoroughly been discredited on this thread.
Quote from PeteyTheStriker
:
As was mentioned by me and a few others, that DONGKNOWS review is poorly done. It is not an apples to apples comparison, he used a router with a brand new firmware comparing to an identical router with firmware over 6 months old which had major problems just like any other router around that time. It takes time to work out the bugs and TP-Link, Netgear, Asus to name a few all put out routers with bugged performance with their first set of Wifi 6 routers. So yeah..... Important to make apples to apples instead of reading something without understanding the testing. If he did it the correct way he would have had both side by side on the same firmware.The routers are identical outside USB 3.0 port and Homecare included on one, so you will get identical performance results with the same firmware.
2. CAT7, a CAT 6 or CAT5e cable is needed for gigabit Ethernet. Most cables made for the last 10 years are already 5e, so just saying that cables are usually never a bottleneck.
You gave thanks to RussianBytes for this post.
Thank you!

RussianBytes posted this deal. Say thanks!
If you purchase something through a post on our site, Slickdeals may get a small share of the sale.
| | |
| --- | --- |
| Rating: | (4.6 out of 5 stars) |
| Reviews: | 98 Walmart Reviews |
| Product Name: | TP-Link Archer AX1800 | 4 Stream Dual-Band Wi-Fi 6 Wireless Router | Up to 1.8 Gbps Speeds | 1.5 GHz Quad-Core CPU |
| Product Description: | Works with any internet service provider, the Archer AX1800 Wi-Fi 6 router lets you connect more devices with faster speeds while reducing lag. Powerful 1.5 quad-core CPU provides superior performance so you can enjoy a smooth and truly immersive streaming or gaming experience. Your devices will also enjoy stronger, more reliable coverage, keeping weak signals at bay.•Backward Compatible: Archer AX1800 supports all previous 802.11 standards and all WiFi devices •Dual-Band Wi-Fi 6: Wi-Fi 6 technology achieves faster speeds, greater capacity and reduced network congestion compared to the previous generation. •Next-Gen 1.8 Gbps Speeds: Enjoy smoother and more stable streaming, gaming, downloading and more with WiFi speeds up to 1.8 Gbps (1200 Mbps on 5 GHz band and 574 Mbps on 2.4 GHz band). •Connect More Devices: Wi-Fi 6 technology communicates more data to more devices using revolutionary OFDMA technology while simultaneously reducing lag for ultra-responsive entertainment. • Quad-Core Processing: The powerful 1.5 GHz quad-core CPU ensures communications between your router and connected devices are smooth. •Extensive Coverage: Achieve the strongest, most reliable WiFi coverage with Archer AX1800 as it focuses signal strength to your devices far away using Beamforming technology and 4 antennas. •Increased Battery Life for Devices: Target Wake Time technology reduces your devices' power consumption to extend their battery life.5 •Easy Setup: Set up your router in minutes with the powerful TP-Link Tether App |
| Manufacturer: | TP Link |
| Model Number: | AX1800 |
| Product SKU: | 210201077 |
| UPC: | 840030701139 |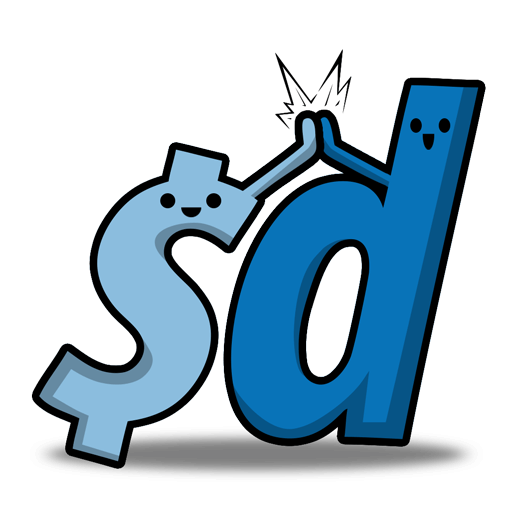 Ask our community of deal experts a question about this deal, product, or store.
Coupons for Popular Stores