Select LA/SF Dealers: 2021 Toyota Mirai Hydrogen Fuel Cell Car + $15k Fuel Card
EXPIRED
$23,100
$52,408.00
after Tax Credits & Incentives (Select Locations) ExtremeOak
428,194 Views
Select Eligible Toyota Dealers
[
Dealer Locator
] located in
Los Angeles / San Francisco, California
are offering to
Qualifying Customers: 2021 Toyota Mirai Hydrogen Fuel Cell Car + $15,000 in Complimentary Fuel for 2yrs
with
0% APR for 72-Months
for as low as
$23,108
after Incentives and Tax Credits. Pricing and availability may vary depending on your location, consult your local eligible dealership for more information.
Note: Offer is valid at select participating Los Angeles / San Francisco, California locations only. Refer to the forum thread for additional deal details and discussion.
Thank to community member
ExtremeOak
for and reddit user
XIIXOO
for finding this deal.
Deal Details:
Visit your local eligible Toyota Norcal Dealer [Dealer Locator]
Shop for a eligible 2021 Toyota Mirai model that qualifies for the TFS Cash offer and Fuel Card offer mentioned on the page here

Note: Qualified buyers can finance a new 2021 Mirai at 0% APR for 72 Months.

Apply for and purchase a qualifying model with prices starting from ~$50,408 (may vary by location)
Toyota Cash Discount will deduct $20,000 from your total
You will receive a $4,500 CA Tax Credit (more info)
You will receive a $8,000 Federal Tax Credit (more info)
You will also receive a Complimentary Fuel Card valid for up to 2 years or $15,000 of fuel (more info)
Your total after incentives and tax credits will be as low as $23,108 and will vary depending on your location and model selection.
Additional Details:
You gave thanks to ExtremeOak for this post.
Thank you!

ExtremeOak posted this deal. Say thanks!
Original Post
Written by
Edited

March 20, 2021

at

12:06 AM
Let me start by saying Hydrogen Fuel Cell vehicles are not for everybody. Being that H2 fueling stations are limited, it's really only feasible in the LA / SF area.

YMMV but see below for the breakdown and explanation transcribed from u/acetech09 on Reddit
I bought one of those dirt cheap Toyota Mirais - still waiting for the catch
I have a 70 mile round-trip commute, and have been casually e-shopping for an electric or hybrid commuter car. But I never found something that that was a) well-priced, b) a worthwhile quality-of-life improvement over my current daily, and 3) charging an EV where I live is possible, but annoying.
My current daily is a 2020 MB Metris cargo van. And while I love it as a hobby equipment hauler, it's just an okay daily. Somewhat noisy, and base model so zero creature comforts to speak of.
Enter this thread:
https://www.reddit.com/r/cars/com...after_tax/
I was intrigued enough to start doing the math and looked into the usability.
8 hours later, I had bought one.
Here's my review of the out-the-door numbers, and a lightweight review of the car from a performance-loving car nerd.
The math with real numbers from my sales agreement:
(edited, changed pricing from monthly to absolute to make it clearer)$50,408.00 (Sale price, $2k under sticker)
+ $5,200 (CA sales tax and registration)
- $20,000 (Cash discount from Toyota corporate)
= $35,608.00 (This is what I financed at 0% APR, 72 months, no fees at all)
- $4,500 (CA tax credit)
- $8,000 (Federal tax credit)
=
$23,108.00 Effective post-tax vehicle price
The vehicle price comes out to
$23,108.
BUT, this goes further because of the
complimentary $15,000 fuel card
, which is good for about 50,000 miles or 6 years.
So, with that card, it makes sense to compare with other cars by including 50,000 miles of fuel.
Mirai: $23,108 base, free fuel 30mpg gas car: $23,108 base
- $7,500 fuel
= $15,608 out-the-door equivalent 3.4 mi/kwh elec: $23,108 base
- $4,000 fuel
= $19,000 out-the-door equivalent
If you compare it with $15-19k gas/EV equivalent, those vehicles are probably going to be used, with limited warranty remaining. So, there is additional unrealized operating savings with the Mirai as well.
Insurance and registration are about $100/mo for me. This is decently lower than other $50k luxury brands (per my policy at least), but I'm not including it since it's different for everyone.
After the fuel card runs out, the Mirai starts to get more expensive again due to the higher cost of H2 fuel over gas. However, I doubt I'm going to keep the car once the fuel card runs out. And, nobody knows what the depreciation will be like, so I'm keeping it out of this calculation.
That's $15k-$19k, acetech09. Not a 'free car' like some people were saying.
Yes, true. But here's the punchline.
This car is really freaking nice.
It's not 'dirt-cheap' compared to a used commute econobox, but it's
radically cheaper
than any other Lexus-like, freeway-autonomous, tech-laden, fully featured and warrantied mid-size sedan.
For the price of
this
[craigslist.org]
, you get
this
[imgur.com]
.
Sure, it's cheap, but, how is it?
You might be a skeptic like me and think it's a $25k corolla with a $25k water-maker under the hood. But it's not. This is a proper, no-compromise luxury sedan. It almost directly compares with a top-spec, $40-45k Avalon, at least. Reportedly, this car was originally designed to be a Lexus, but brand politics happened.
Spacious, comfy, solid, quiet, cruises like a heavy full-size.
Radar cruise control, lane following, full autonomy/driver assist package with granular settings. Power everything. Sound isn't audiophile-tier but is about as good as a production car gets.
Bird's eye view/360 degree cameras, pretty excellent for checking your parking since the visibility is as poor as every other modern car.
Not exciting to drive, but it's still extremely confident and flat in corners. The 0-60 is 'slow', but it's totally sufficient, and the electric instant-torque makes it capable of cutting through whatever commute conditions you need it to even with lower HP numbers.
Huge dash screen with android auto/carplay.
A really handy wireless phone charging pad in the center console.
The digital instrument cluster display was easy enough to configure and interpret - i'm a big analog dial guy but this one took almost no time to get used to, and feels totally normal now.
It has a 'pee' button. Seriously. The car auto-dumps the water exhaust when driving, and during shutdown as well - which could dump a lot of water on your garage floor. So you can manually push a button and have the car pee in your driveway before you pull it into your garage.
Any negatives?
Not really. It's not a drivers car of course, but it's a solid premium Toyota and delivers exactly what you expect and want. Really, just minor nitpicks:
Wireless android auto would be nice, to synergize with the wireless charge pad.
There isn't multi-user seat memory. That's, bafflingly, part of the +$15k premium trim which is otherwise not really worth it.
No spare tire, just fix-a-flat and a compressor. Not a huge issue if you're commuting this in the urban areas it's mostly limited to.
No volume knob on the infotainment, you have to button spam.
The elephant in the room, Hydrogen stations:
Of course, the 'catch' is that you can only drive this car in the bay area and parts of LA. However, there are a lot of people in both those areas who only use their car for commutes and local city-errands. Within these markets, it's still pretty insane that you can get them that cheap - it's not like I'm the only guy who wants one.
Toyota does also give 21 complimentary gas-car rental days to the purchaser
, like electric car sellers do, so people can take road trips if needed. 21 days isn't a *lot* but it's decent value.
At the pumps, it's almost exactly like filling up a normal gas car, sometimes there's a 1-2 car wait but they fill fast and it's not a big deal.
Conclusion:
I check all the boxes: lives and commutes near hydrogen stations, can take advantage of the tax credits, and has another vehicle for trips outside the hydrogen network.
Only time will tell if this thing gives me a bunch of mechanical problems, or hydrogen balloons in price, or some other unknown. But for now, I think it'll work out great.
Is hydrogen the future? Probably not. The only clear benefit of fuel cell vehicles over battery electrics is refuel time, at significant complexity and material costs. But I'm sure hydrogen stations will be around as long as this vehicle lasts. But if I ever replace it, it'll probably be electric.
Station map for your area (California only):
https://cafcp.org/stationmap
For Carpool Sticker information:
https://www.arb.ca.gov/msprog/car...arpool.htm
California Clean Vehicle Rebate $4500 for Mirai
https://cleanvehiclerebate.org/en...e-vehicles
Note
: Income cap does not apply for Hydrogen Fuel Cell Vehicles
! Source [cleanvehiclerebate.org]
Federal Tax credit $8,000 info
https://afdc.energy.gov/laws/350
Note
: this is a tax credit, applied when filling out tax return for 2021)
Source:
https://www.reddit.com/r/cars/com...ta_mirais/
If you purchase something through a post on our site, Slickdeals may get a small share of the sale.
Community Wiki
Last Edited by jnads March 24, 2021 at 02:42 PM JulieWok
asked this question on 03-19-2021 at 09:29 AM
Friends don't let friends buy Chryslers
Can you share the details? What state which model and is it 8 passenger? How is the van anyways?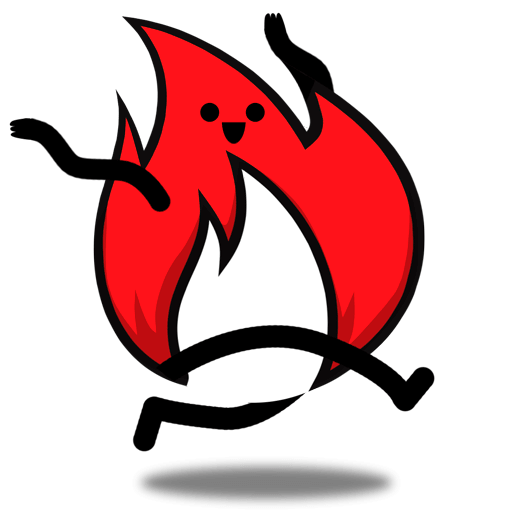 Ganjagadget
asked this question on 03-18-2021 at 01:32 PM
It probably could but I wouldn't risk it. Stations can go offline for various reasons, could be a headache when there's only one in Truckee.
Anyone buying this should do so as their 2nd car for commuting purposes in areas where H2 stations are plentiful.
Yes. Sacramento , and I use that station often.

I'm even using the 1st generation Mirai, for the last 5 years. DM me with any questions!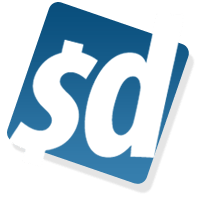 Solarshine
asked this question on 03-19-2021 at 04:24 PM
I read where it said you get 400 miles to a tank. If you used all of the card it would cover 60K miles and the cost of fillup without card is around $80.
15k fuel credit gets about 40k miles roughly.

250 miles is approx $70

I've been driving one for the past 5 years, so these are pretty close to real world numbers.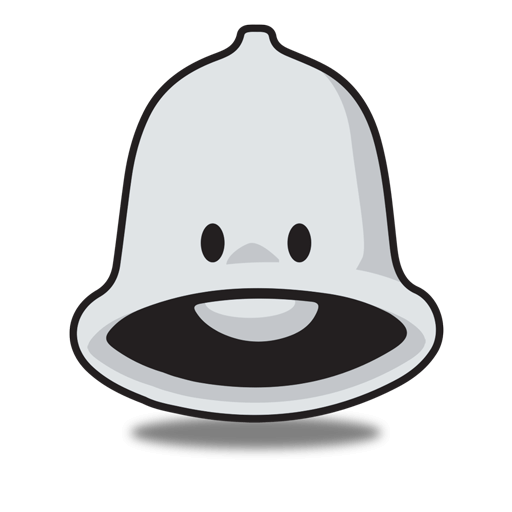 nopopup
asked this question on 03-18-2021 at 02:35 PM
Unfortunately, hydrogen fueling stations are few and far between. Currently only LA and SF area are feasible to own this car.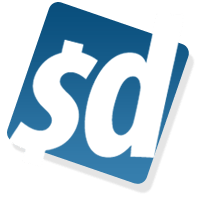 Solarshine
asked this question on 03-19-2021 at 04:25 PM
right now, I have seen numbers from about $15/kg (Mirai has about 5kg, so ~$75). Coupons for Popular Stores