Forum Thread
Disable "Require Ctrl Alt Del"
January 6, 2012

at

05:03 AM
My Windows 7 Enterprise x64 laptop requires a ctrl alt del every time I start or resume, but I don't want this hassle.
Following step 1, the option to disable ctrl alt del is greyed out.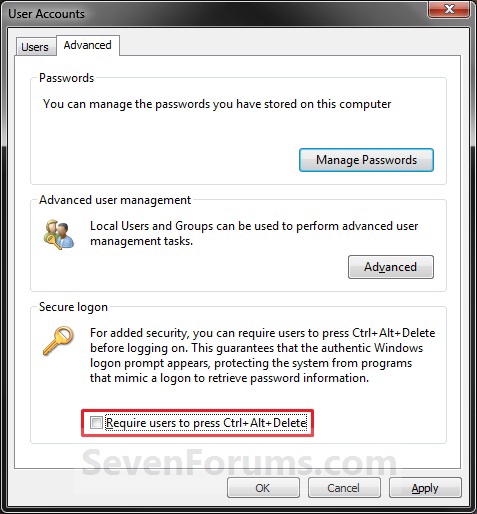 I have followed step 3 of these directions, but the "do not require ctrl alt del" policy keeps getting changed back to "disabled" after a reboot.
http://www.sevenforums.com/tutori...e-log.html
My PC is in a workgroup and not a domain, so domain policies should not be overriding my settings.