Frontpage Deal


Kingwin 120mm Case Fan (CF-012LB) Free after $5 rebate + Free Shipping (expired)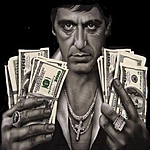 Original Post
Hey guys,
I didn't see this posted, so I thought I'd share.
KINGWIN CF-012LB 120mm Case Fan - $0.20 Money Maker AC AR @ Newegg.com
LINK
[newegg.com]
Apply Coupon:
BTEXVXS25
Item Cost: $4.79 (after coupon above)
$4.99 Mail-In Rebate
[newegg.com]
AR Cost:
$0.20 Money Maker
FREE Shipping
Rebate is valid thru 02/12/13
Coupon is valid thru 02/10/13 --->
***May Be Valid Only For Newsletter Subscribers or People Who Made Recent Purchases***

Wiki Community Board
This can and should be used by you to post updated deal information.
Be sure to read this because it may contain answers to your questions!