Frontpage Deal


Phone Case Sale: Case Mate Aluminum Shell for Galaxy S III $5, Ballistic SG Rugged Case for Galaxy S II $5, Case Mate Ivy Shell for iPhone 4 & Much more $5 Each + Free shipping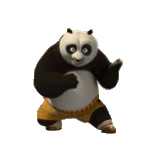 Original Post
AT&T
A few decent cases
Cases for Samsung Phones
Cases for iPhone
$5 each with free shipping

Wiki Community Board
This can and should be used by you to post updated deal information.
Be sure to read this because it may contain answers to your questions!
Buy 3 accessories and receive 25% off.

Yes - 3 of these or more and you get 25% off all of them. Made them only $3.75 each plus tax - shipped!