Frontpage Deal


Transformers 2: Revenge Of The Fallen (2-Disc Special Edition Blu-Ray) $6 + Free Store Pick-Up (expired)
Buy Now ►
Walmart.com
has
Transformers 2: Revenge Of The Fallen (2-Disc Special Edition Blu-Ray)
for
$6.08
with free in-store pick up. Thanks slickdewmaster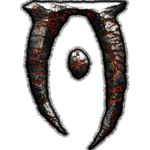 Wiki Community Board
This can and should be used by you to post updated deal information.
Be sure to read this because it may contain answers to your questions!
Shouldn't Michael Bay be paying US to watch this?

This is NOT the Special Edition, it is the BIG SCREEN edition made especially for WalMart with IMAX Big screen scenes, buyer beware.
This version is superior to the special edition with a very slightly longer (less than a minute) cut and several scenes filmed in IMAX