Forum Thread
Help me find a part - Thermaltake Toughpower 850w PSU 6pin to 8pin cable adapter to GPU
October 14, 2016

at

08:40 AM
I have an old power supply unit, Thermaltake Toughpower 850 (
W0131RU 850W ATX12V PSU
[thermaltakeusa.com]
), that I put into my son's gaming rig but I'm missing a power cable that will connect to new video card: MSI RADEON RX 480 GAMING X
The cable I need uses 6-pin PCI-E plug to connect to the PSU and a 8-pin plug for the GPU. The part is described as "8-pin-to-6-pin PCI-Express x 2" but I can't find the cable at home or online. I spoke with Thermaltake Tech Support who told me they don't have the part available because its discontinued and couldn't come up with a part number (
really!
) or any kind of alternate suggestion (
gee, thanks a lot
)
I currently have power going to the GPU through molex adapters which seems to be working but it is not clear to me how much power is actually making it to the video card.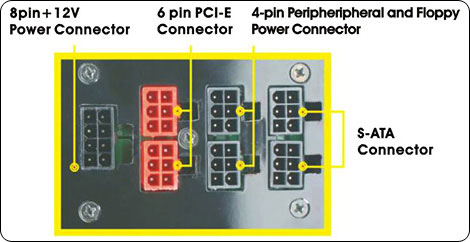 Mission Impossible anyone?